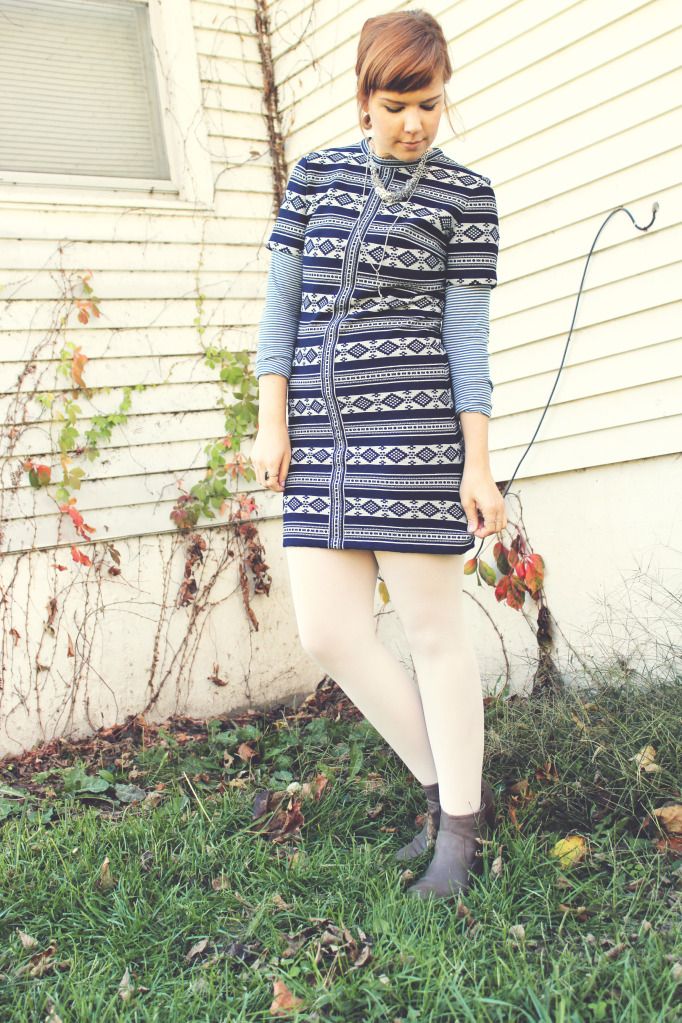 These booties have been almost all I've been wearing (on my feet at least; get your mind out of the gutter!) lately. What's a girl to do when the perfect neutral boot that's been pined for for ages appears within her vicinity and well under her maximum price point? Exactly.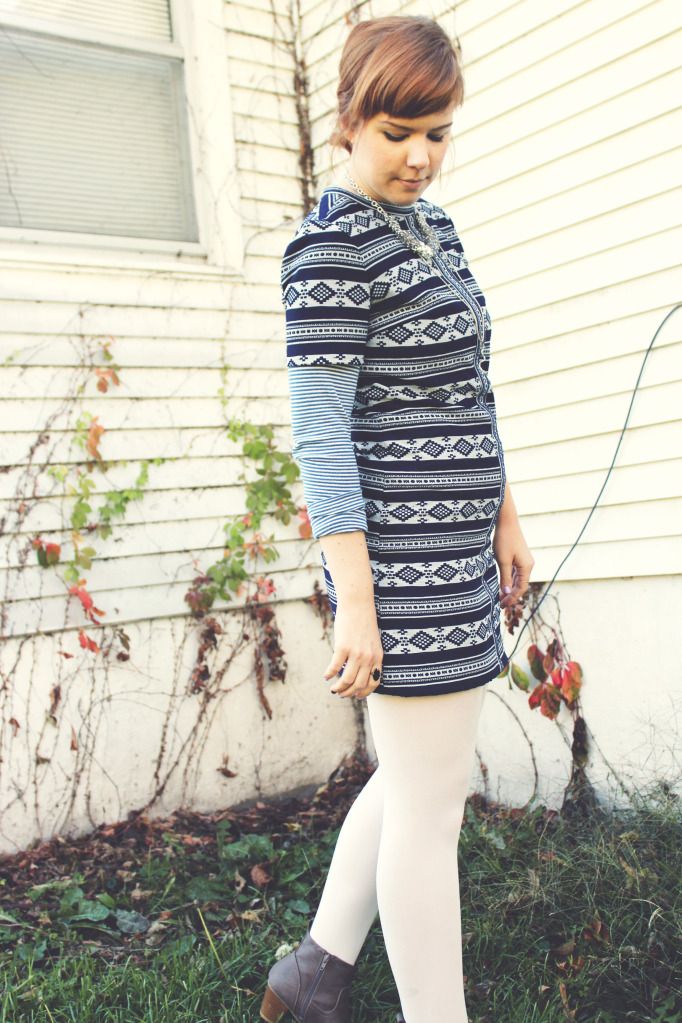 While this getup is not exactly monochrome, it does dip its toe into the shallow end, so to speak; something I'm realizing I do quite a bit when it comes to pattern mixing (color syncing, not toe dipping)-- it's just so easy! Using a simple concept like monochrome to construct a relatively complex ensemble (at least on most days, if not here) regularly reminds me of the endless opportunities clothing provides to one who wishes to engineer something artistic. You've heard the "express yourself" thing before, so I won't repeat it now (except I did).
Shirt: Maurices, several years ago; Dress: Vintage; Booties: Old Navy (recent); Chunky Necklace & Tights: Target
Also- messy, low bun fail.
See you tomorrow!