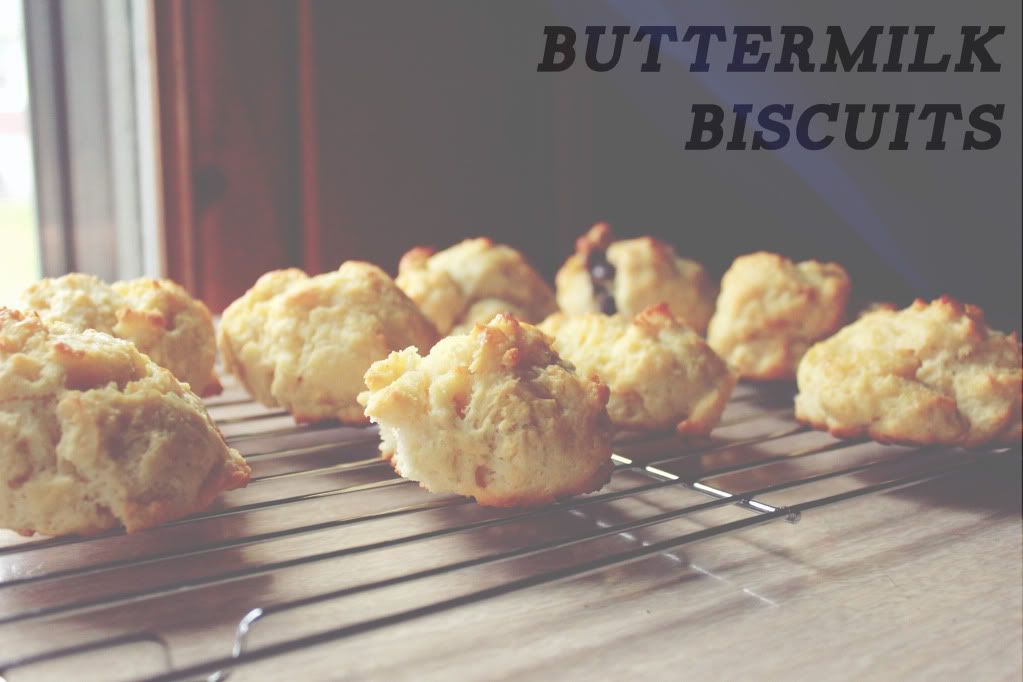 Everyone has a couple recipes that seem to stick around at holiday dinners year after year, right? These buttermilk biscuits fall into that category for us; Matt and I have made them every year for Thanksgiving and Christmas since we started dating, and they haven't let us down since. Enjoy!
Go Buy This:
-2 cups unbleached all-purpose flour
-2 tsp. baking powder
-1/2 tsp. baking soda
-1 tsp. sugar
-3/4 tsp. table salt
-1 cup cold buttermilk
-8 Tbsp. unsalted butter + 2 Tbsp. melted for brushing tops of biscuits later
-Parchment paper
Do This:
1. Move an oven rack to the middle and set preheat for 475.
2. Melt 8 Tbsp. butter and let cool while you do step 3 (or for about 5-6 minutes)
3. Whisk dry ingredients in large bowl (I know, whisking dry stuff is weird but just do it)
4. Combine cold buttermilk and 8 Tbsp. melted (but cooled!) butter in a medium bowl and stir until the butter becomes slightly clumpy.
5. Add wet mixture to dry ingredients and stir until incorporated and dough pulls away from the sides of the bowl.
6. Use a greased 1/4 cup dry measure scoop to form drops, and, well, drop biscuits onto parchment paper-lined baking sheet. Bake until tops are golden brown (12-14 minutes).
7. Once out of the oven, brush tops of biscuits with remaining 2 Tbsp. melted butter. Move to wire rack to cool for ~5 minutes before serving. Or, immediately when they come out of the oven, if you're Matt.
Yum!