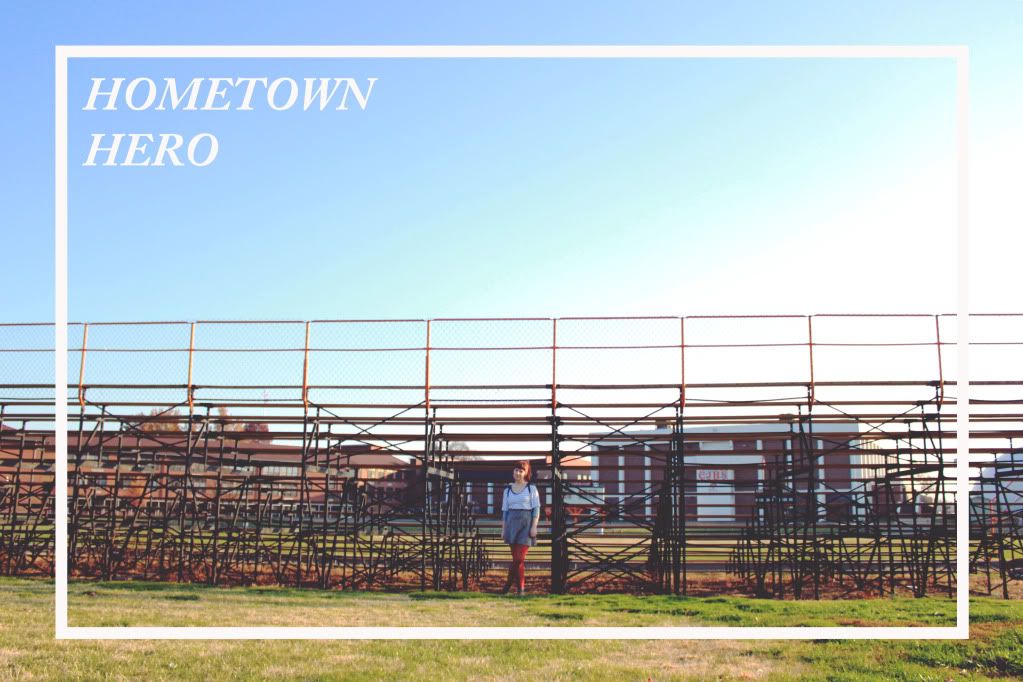 First, I want to say thankyousomuch for all of the sweet replies to my last post. You guys are the best and I'm very thankful to have such kind friends & readers.
Anyway:
I love being back in Cape Girardeau. Perhaps it's knowing that anytime I'm there, it's because of some holiday or another, which, in turn, means amazing food is on it's way to my stomach. Or, perhaps it's the comfort found in familiar restaurants and shops filled to the brim with memories. And of course, being around Matt's (and now my) amazing family only brings peace and satisfaction. Any way you slice it, I am one happy camper while I'm there.
After hitting up our favorite (and sincerely missed) thrift shop, we headed across the street to the junior high school to explore and take outfit photos. However, after realizing that the bleachers we were standing on were little more than rickety wooden planks laying atop (hardly screwed into) a pole structure, we promptly bolted and headed home for leftovers.
Long-sleeved shirt: Maurices (several years ago); Beaded Shirt: JcP (also several years ago); Skirt: Thrifted; Tights: Target; Booties: Old Navy
I apologize for my absence last week, but it just felt right to take some time and bask in the high I was am on. Still smiling.
See you tomorrow! : )