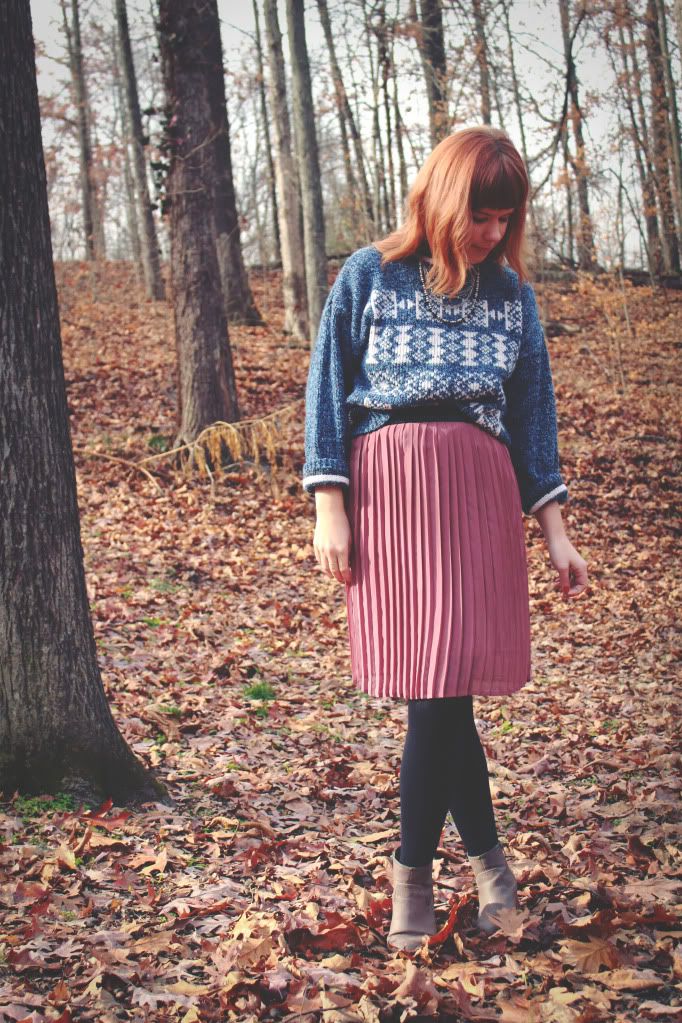 This is what I wore during one of the first days of our Christmas break in Cape Girardeau. A day full of thrifting, eating and last-minute gift shopping (though the eating part is always my favorite : )). This was one of the only days I could walk around without a coat on, a feat in itself for late December, and the next day the temperature dropped probably 20 degrees. We even had to come back to Columbia early because of an impending snowstorm...I'd say winter has finally arrived.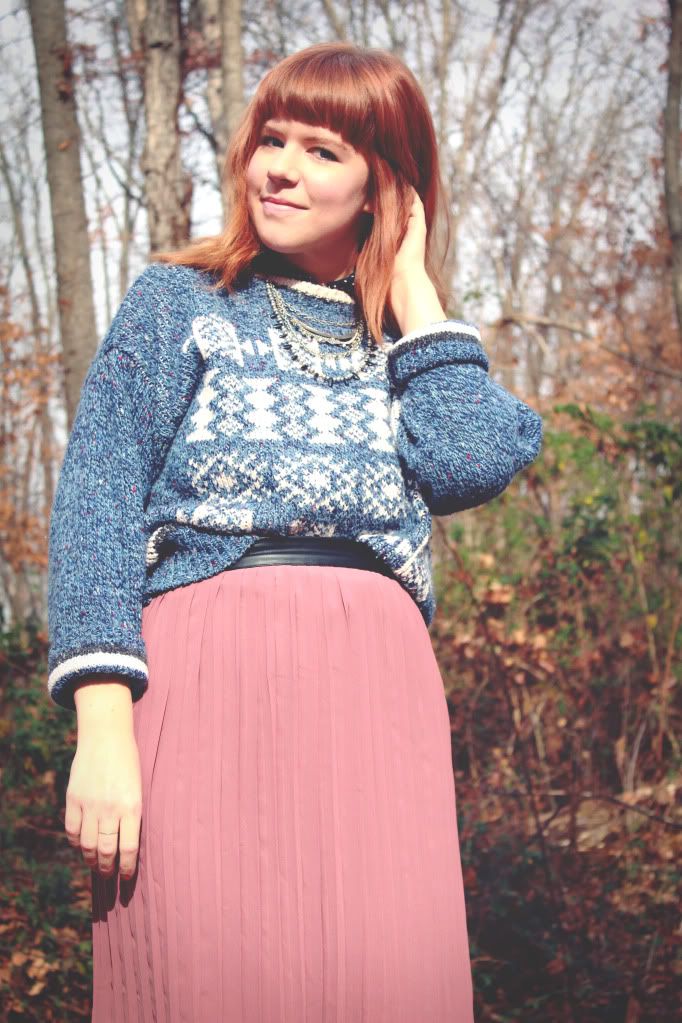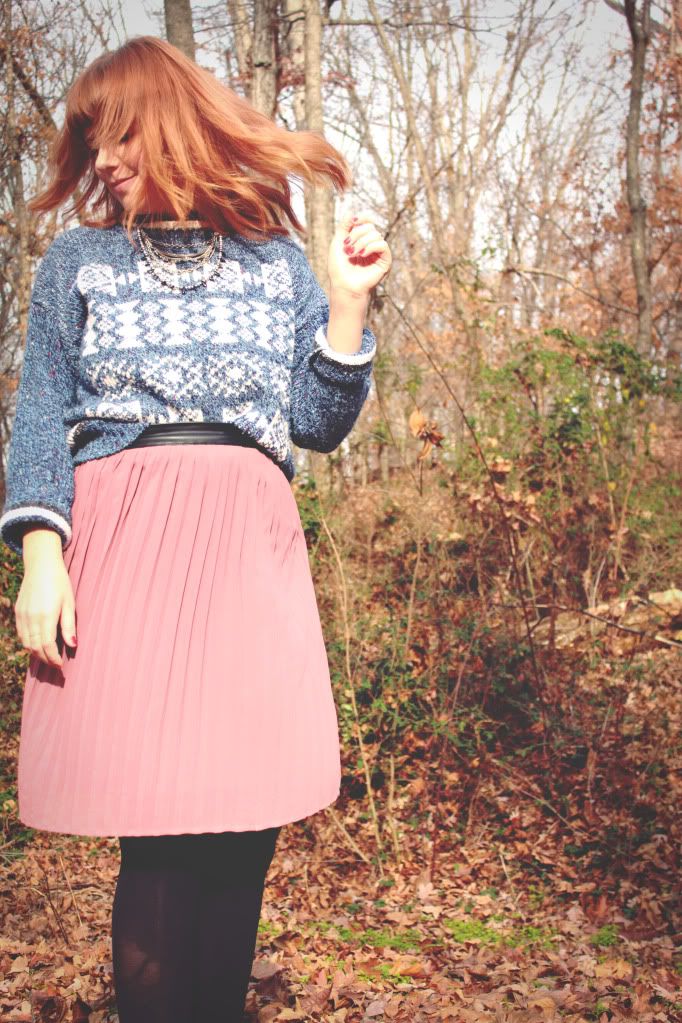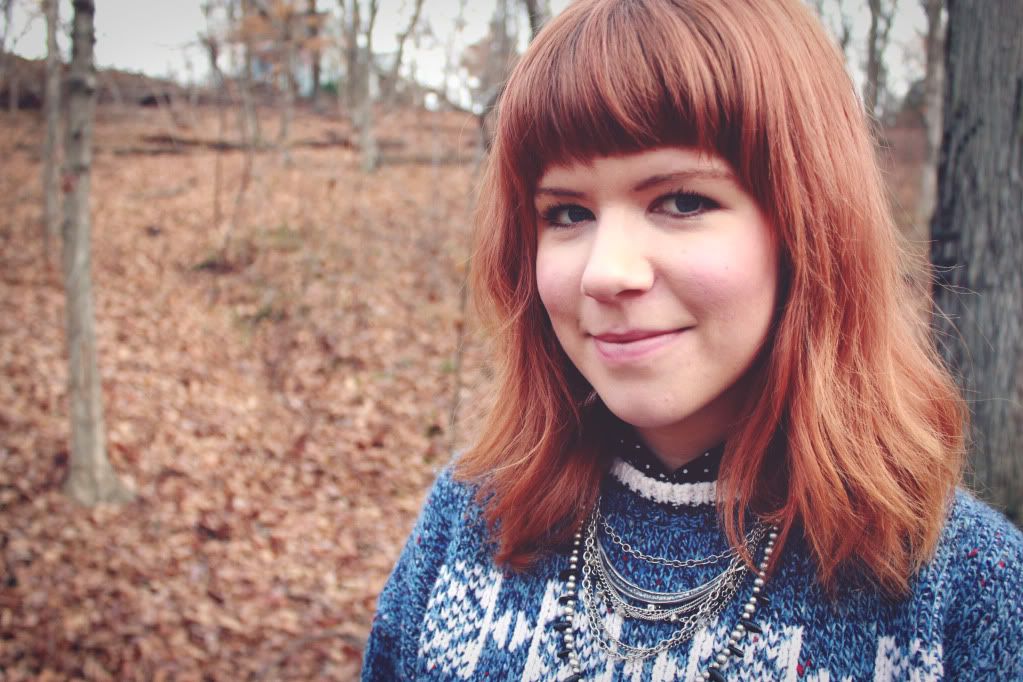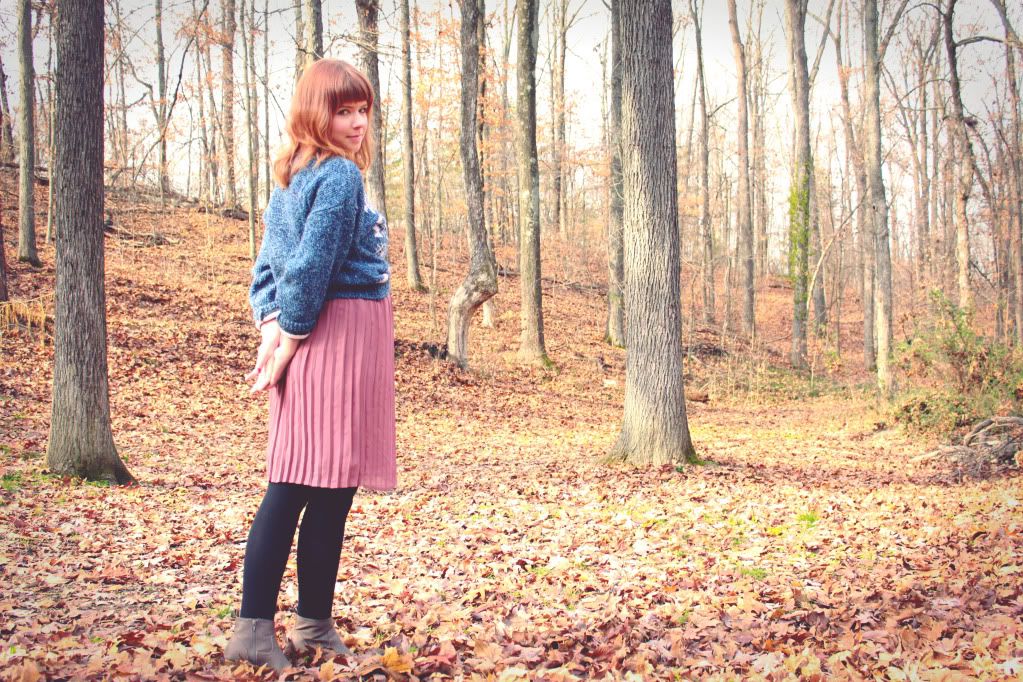 Shirt: Thrifted; Sweater: Thrifted; Skirt, Tights, Necklace: Target; Booties: Old Navy
Happy New Year's Eve! Any exciting plans?