This is, by far and away, my most favorite place to take pictures of any sort, and I just found it last week by complete accident! It is an unexpected burst of cheer behind a thrift store in town, and someplace I'm sure I'll be visiting again in the future.
And, as you can see, I'm revisiting (sort of) the idea of monochrome. Different hues and shades, yet still
so
simple and easily executed. I'm still fascinated with
lime & cranberry
, but as accents here, rather than center stage. Also, this is me dyeing my hair brown; virtually no change. It'll turn eventually or I'll die trying. #redheadproblems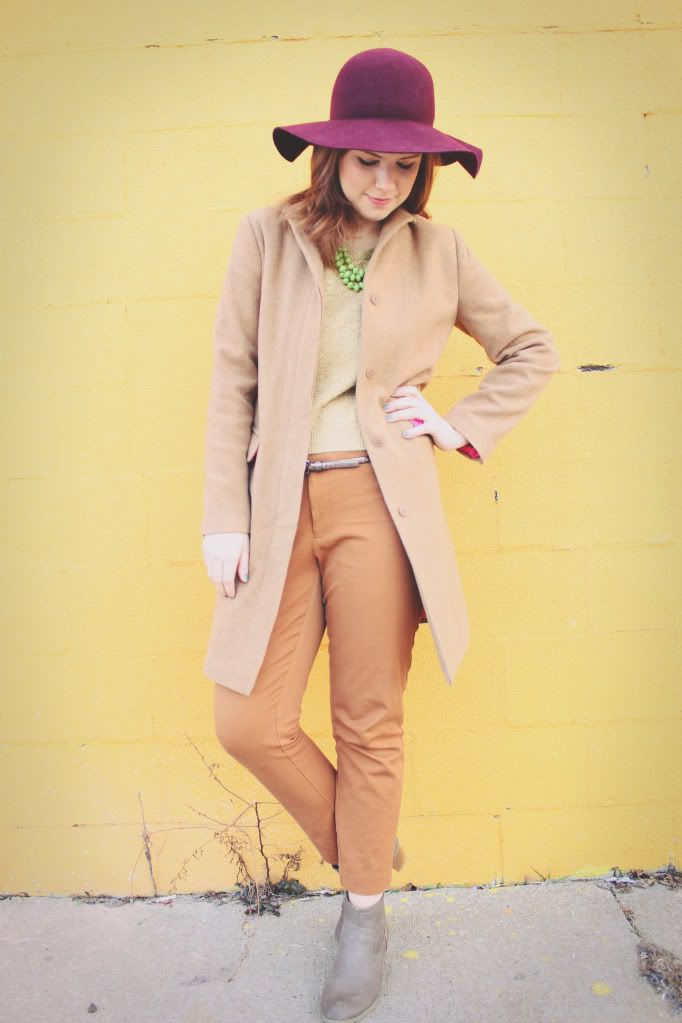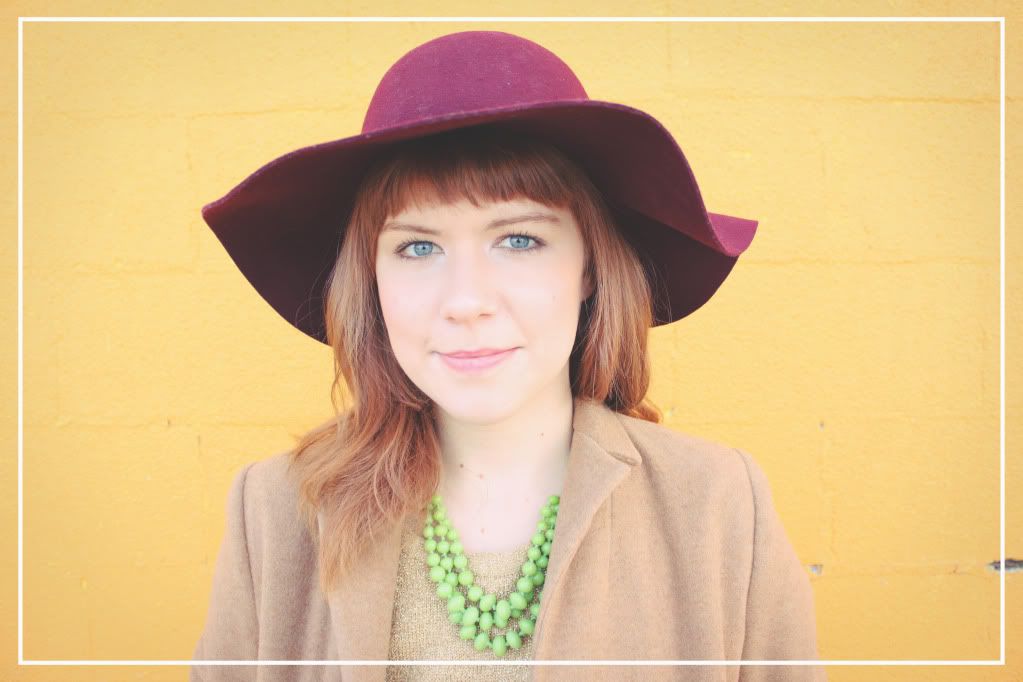 If you're a U.S. reader, did you attend or host any Superbowl parties? I skipped my run yesterday and instead
ate
made puppy chow while dancing around the kitchen to Prince in anticipation of a friend's party. But that evens out, right?
Have a great week!
P.S.- If you've missed the addition to my sidebar, I'm now a member of the Teen Vogue Fashion Click, which means that I can submit posts to be featured on teenvogue.com. If you'd be so kind, head over to
this link
and throw a few votes my way? I'd really appreciate it! Thanks so much!