I stumbled upon this cheeky (to me) sweatshirt at the same location of the
best wall ever
. It's a great neutral (blue is a neutral now, right? :)) color that I can pair with
so
many different things. I can dress it up or down, and could even wear it while working out*; what more can you ask for from a single garment?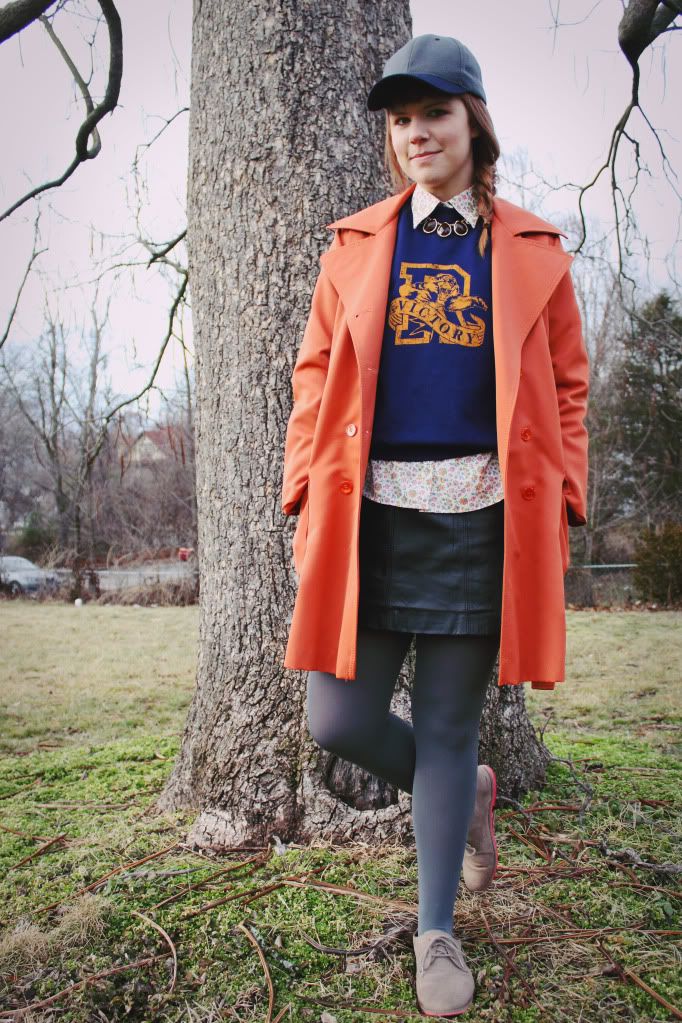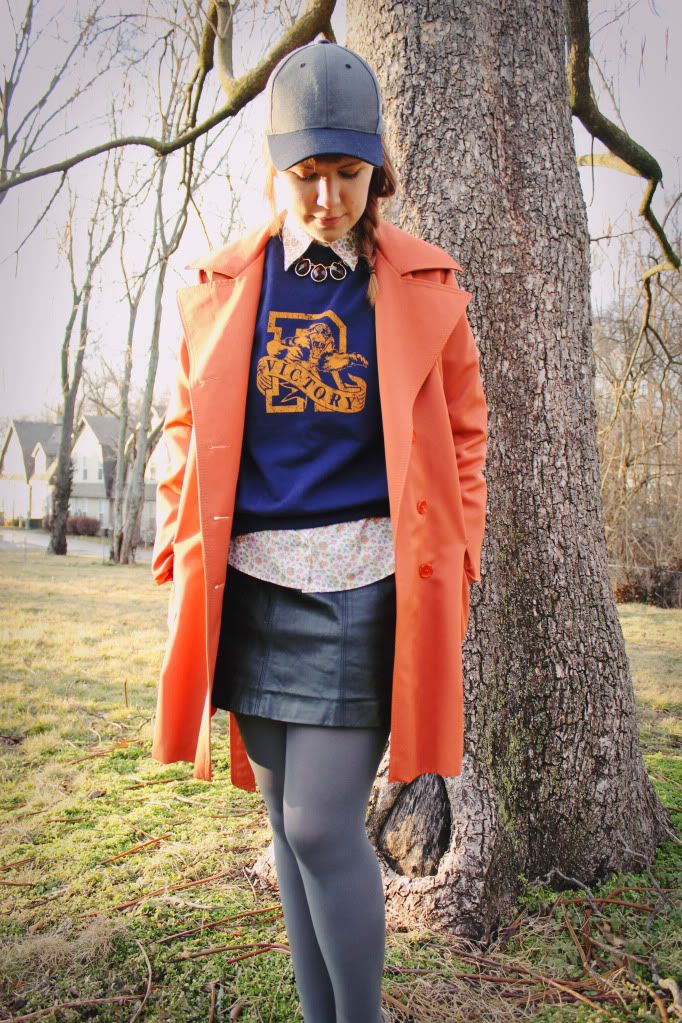 Also, please say hello to my new favorite trench (I have three**). I thrifted it while in Cape Girardeau for Christmas break, but haven't been able to wear it until recently, due to its late March/early April level of warmth output. Can't wait to wear it during some lovely (terrible) spring showers (monsoons)!
Also also, please say hello to the weekend. See you Monday!
*Could, but won't. Important distinction.
**Not bragging in the slightest. I am fully aware that this is a problem.