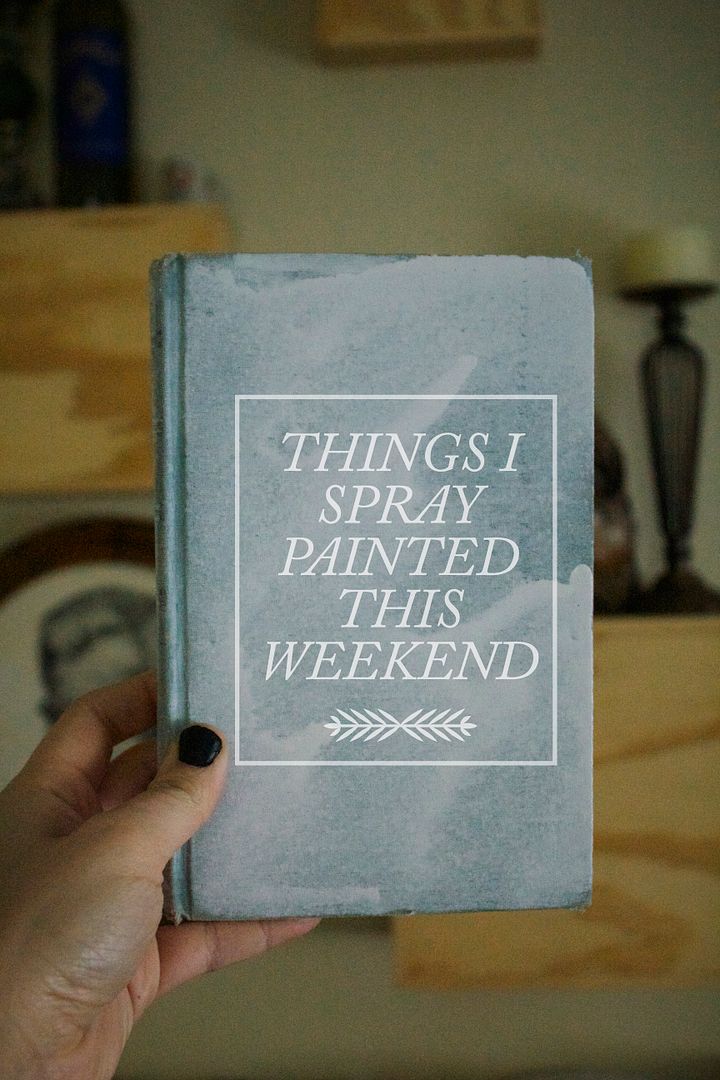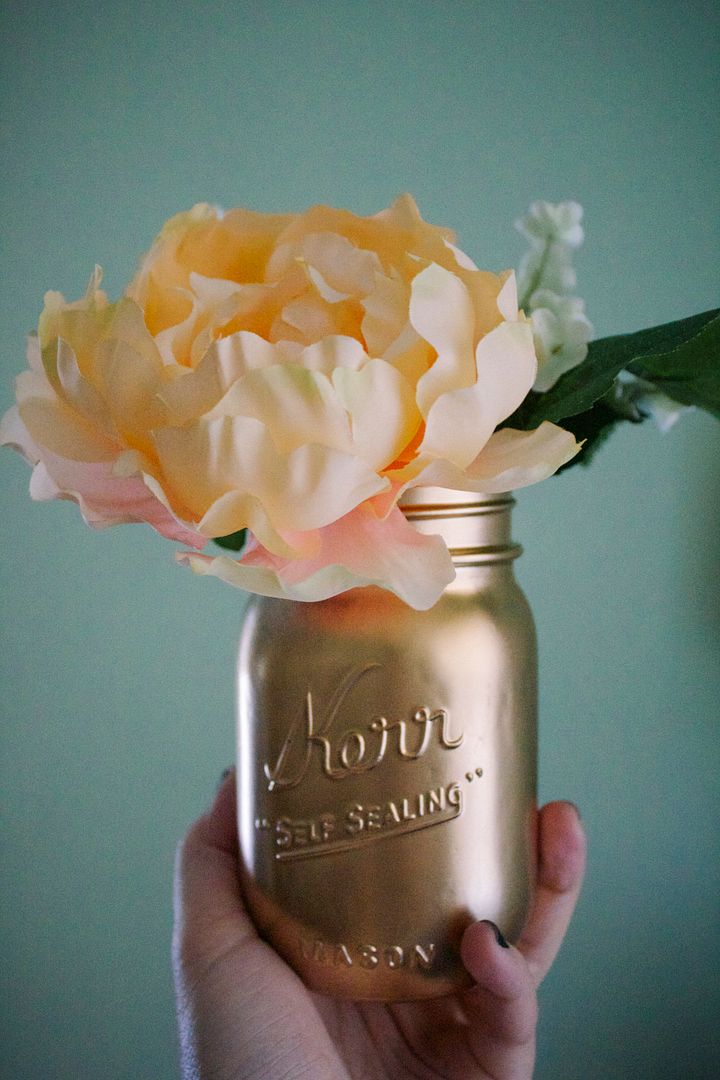 Introducing a new, weekly (jk...probably) segment about things I spray paint over the weekend. Above: priming many no-name hardbacks and golden jars.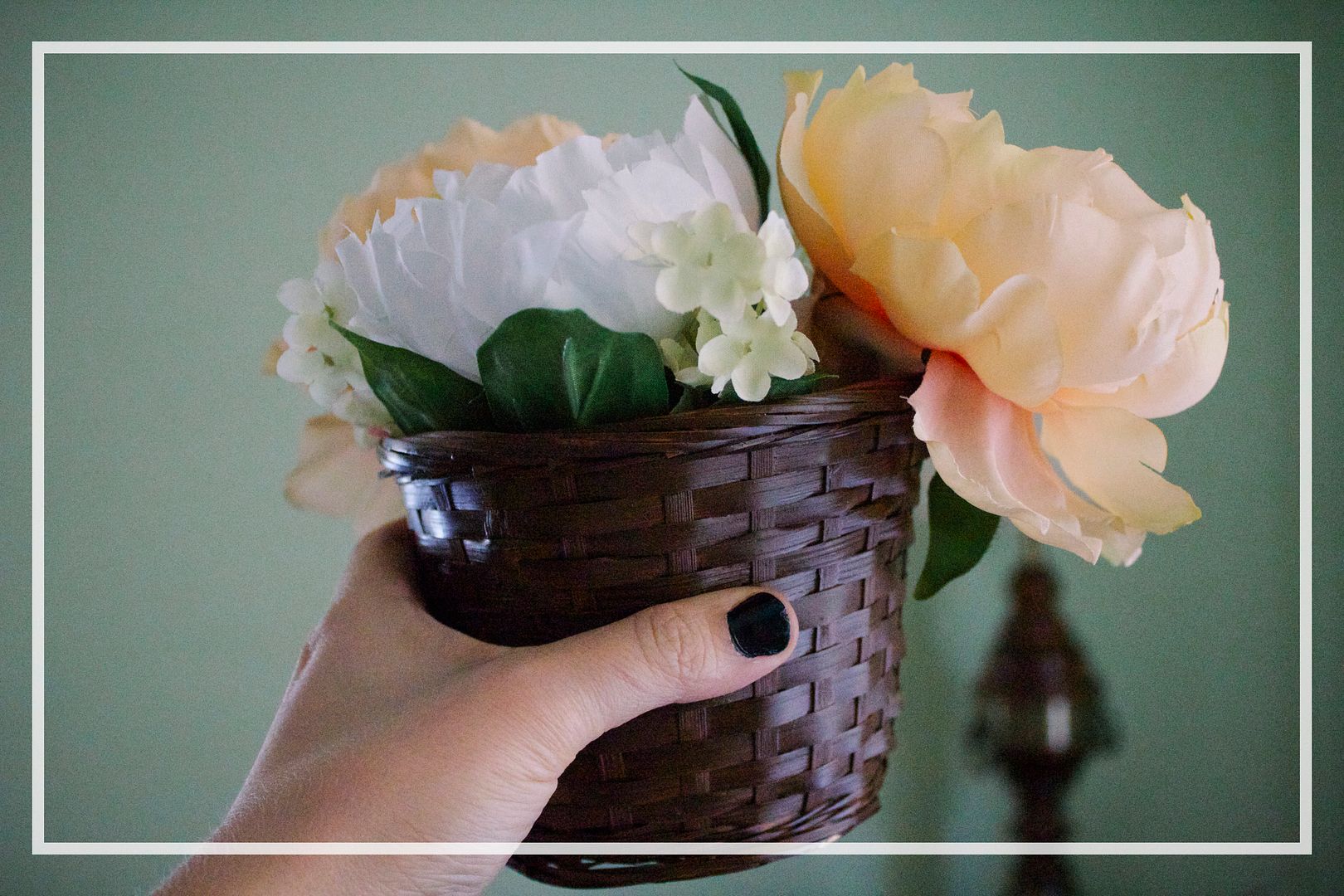 "Leather Brown" baskets...further transformations coming soon.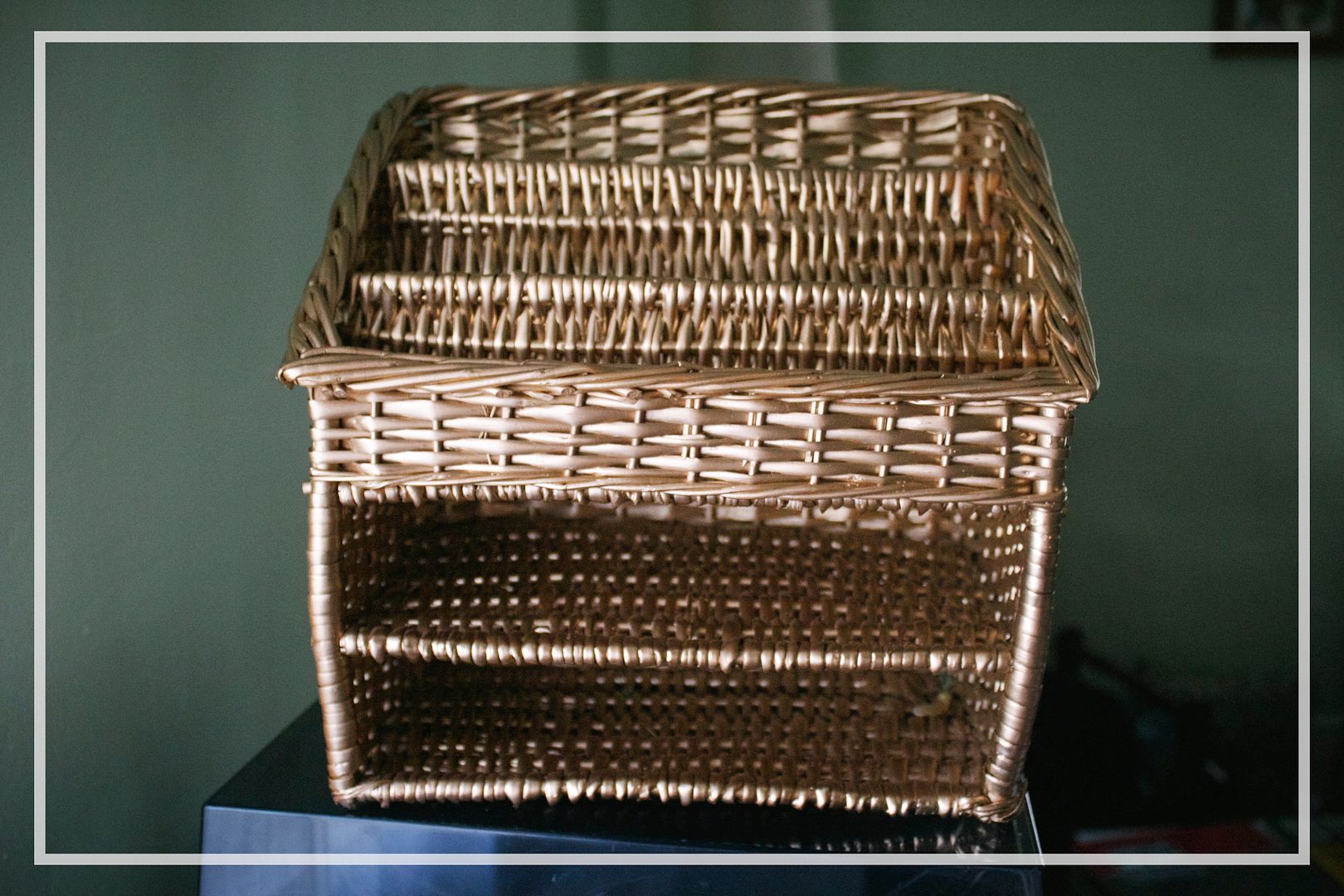 Golden wicker desktop organizer to top our new (to us) mid-century piece from heaven.
Golden bugle beads and spike necklaces. I fully made the first one and half made the second. Until next time!