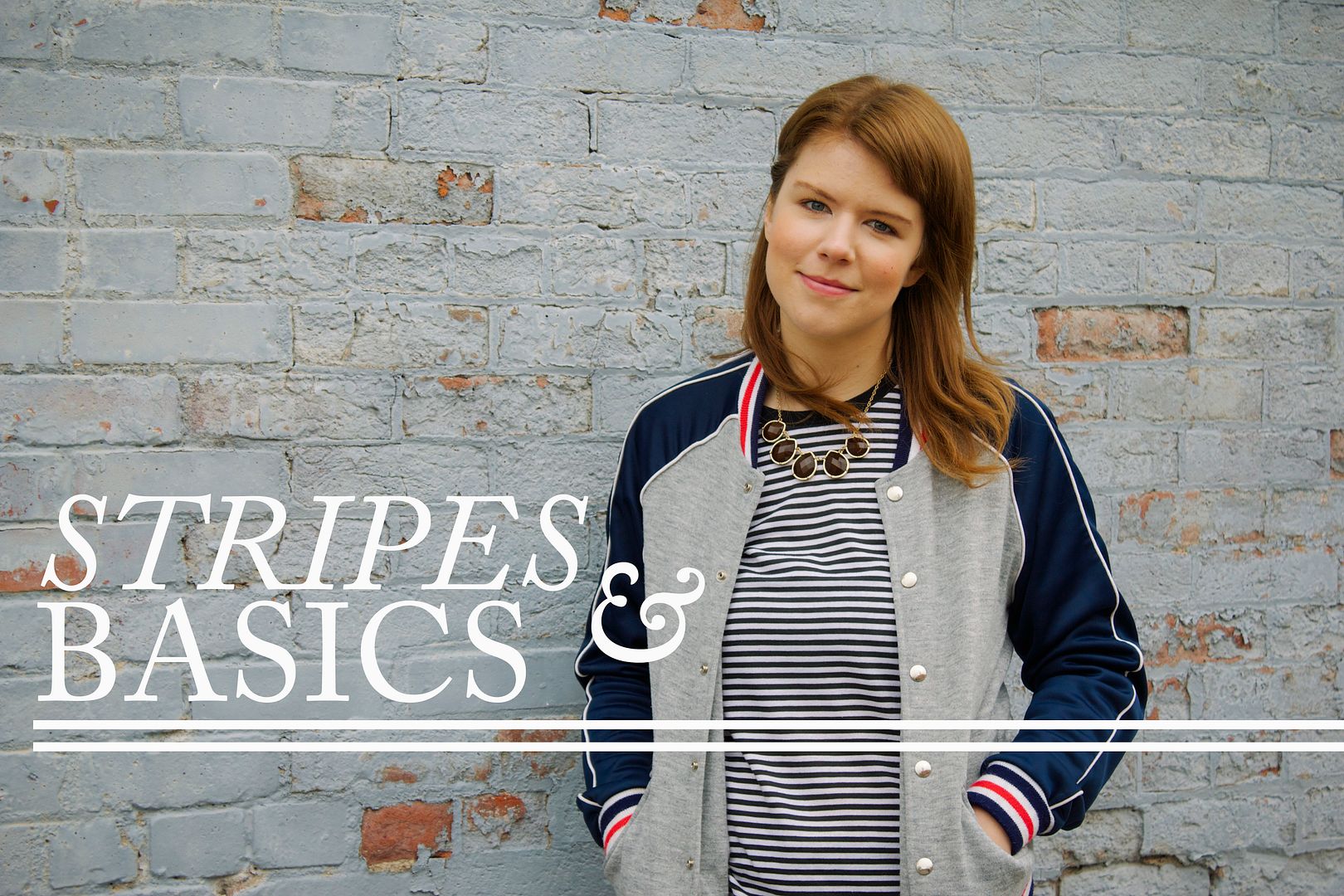 This title is sort of redundant because who doesn't consider a b&w striped tee a basic nowadays? Though I suppose the baseball hem does add a little something and red, white, and blue striped varsity bombers are less common, hence the extra mention. BRB guys- just having debates with myself.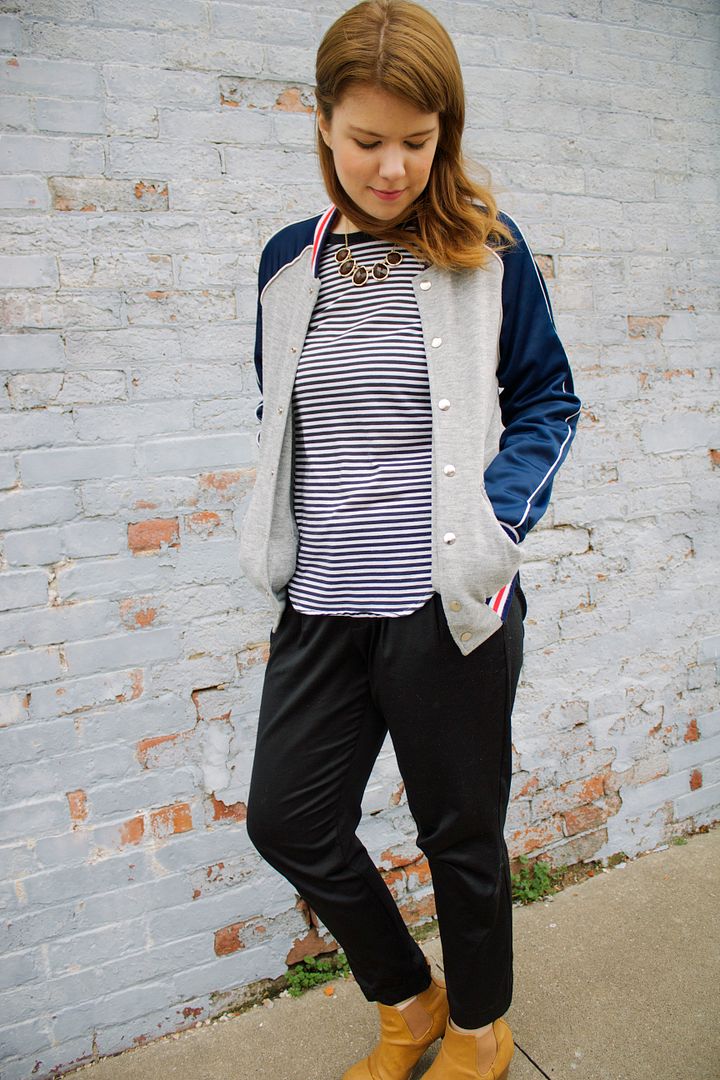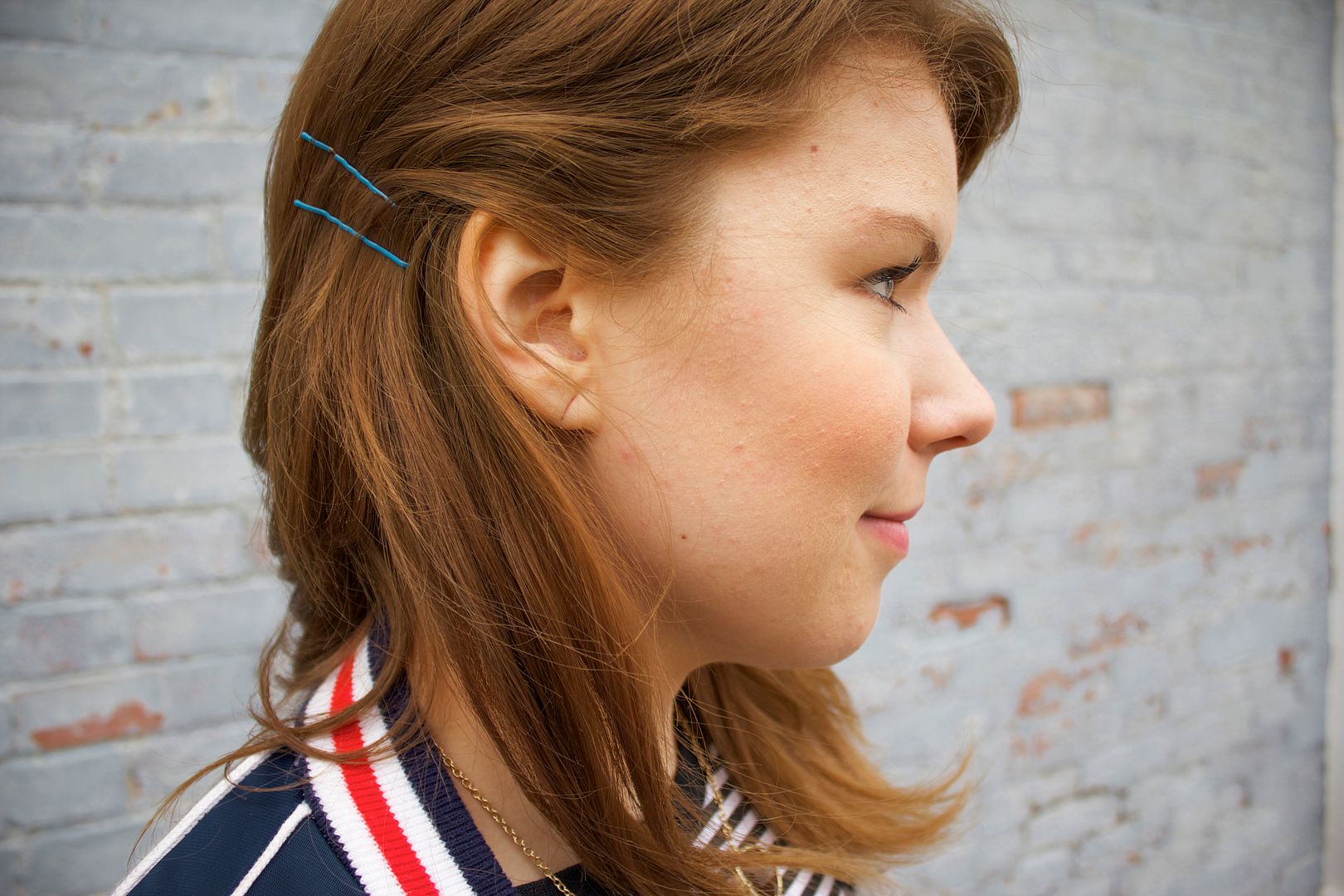 Something not redundant (and also shown here) is Matt and I's first (and last) visit to the neighboring town of Moberly. We went to a deliver a desk that we sold, but stayed for the desolate downtown streets and plethora of for-lease,rent,sale storefronts (?). It was an unfulfilling exploration expedition with exposed brick walls a-plenty, and so here we are. You got me once again, small-town Missouri.
I spent almost the entire weekend with a hot glue gun, can of spray paint, and wire cutters in my hands (not at the same time), which means I'll have plenty of DIYs for you in the near future. In the meantime, enjoy your week!
P.S.- If you like what you see here, would you care to visit
this link
and throw a "heart" my way? I love you.