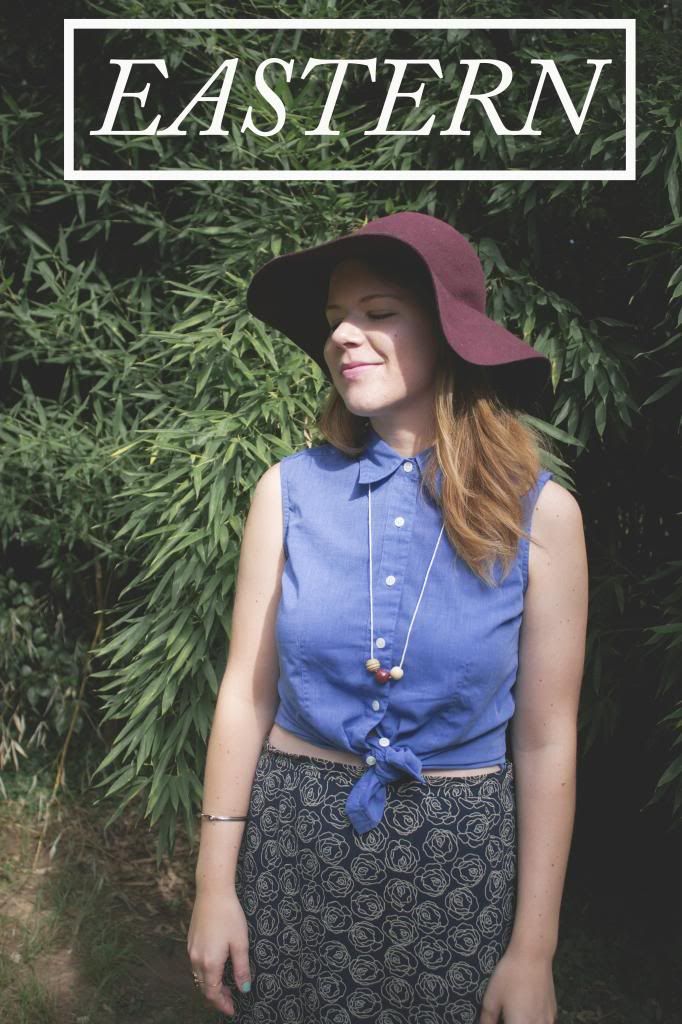 Went with this title more to illustrate the fact that I have bamboo growing naturally (I think?) in my backyard rather than the new timezone I now call my own. Maybe that pesky one hour addition is to blame for my consistent sleeping-in problem...or maybe it's that fifth-time's-a-charm snooze press. Either way, it's an issue. What's your secret to getting out of bed?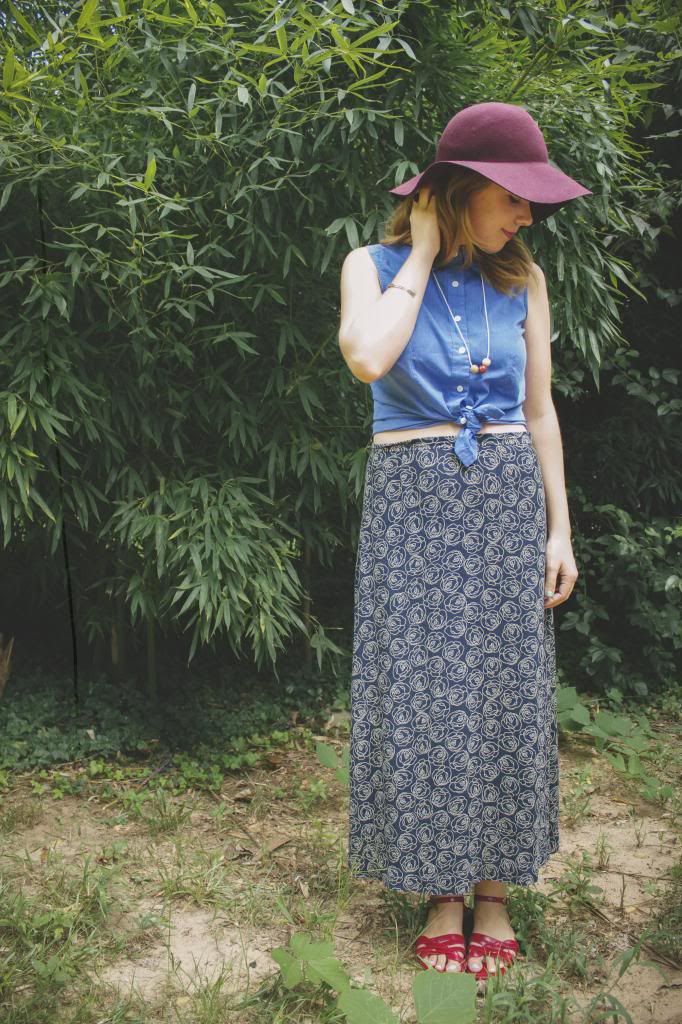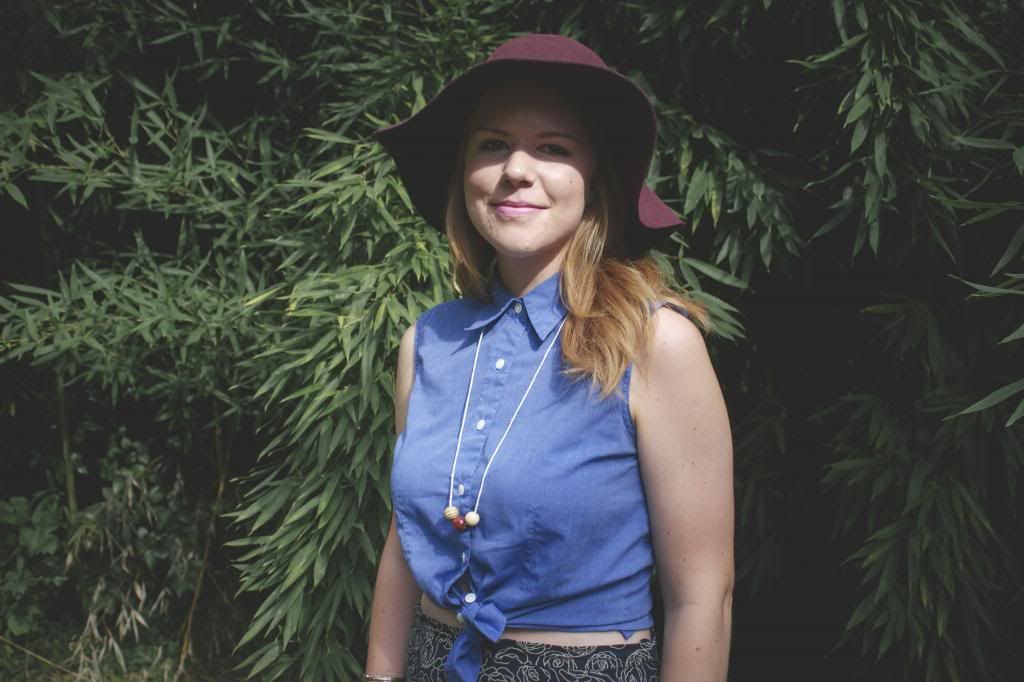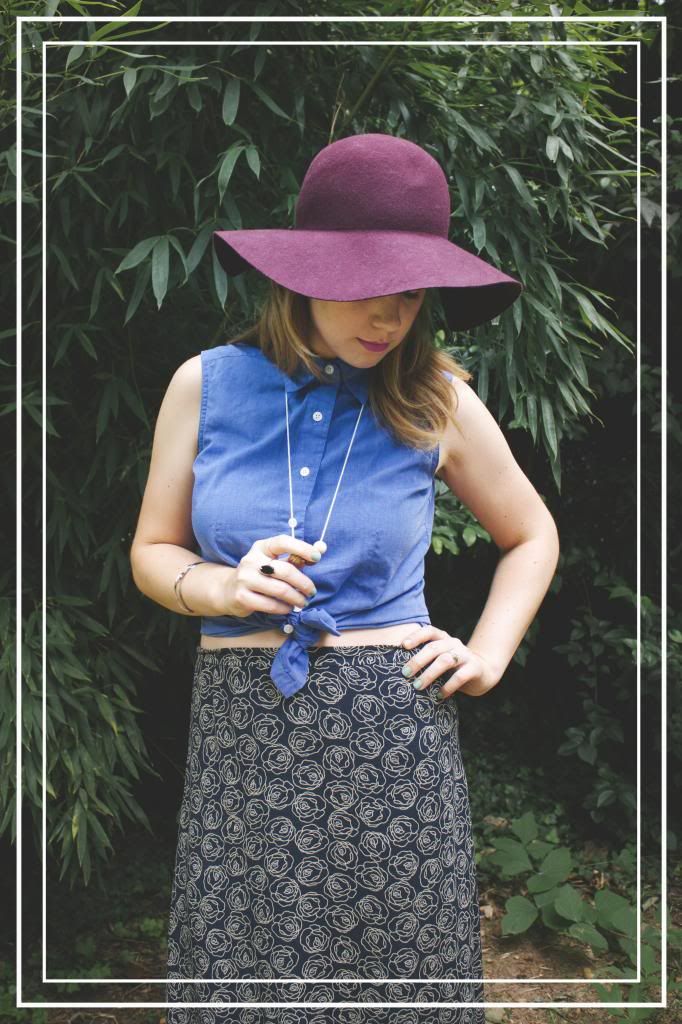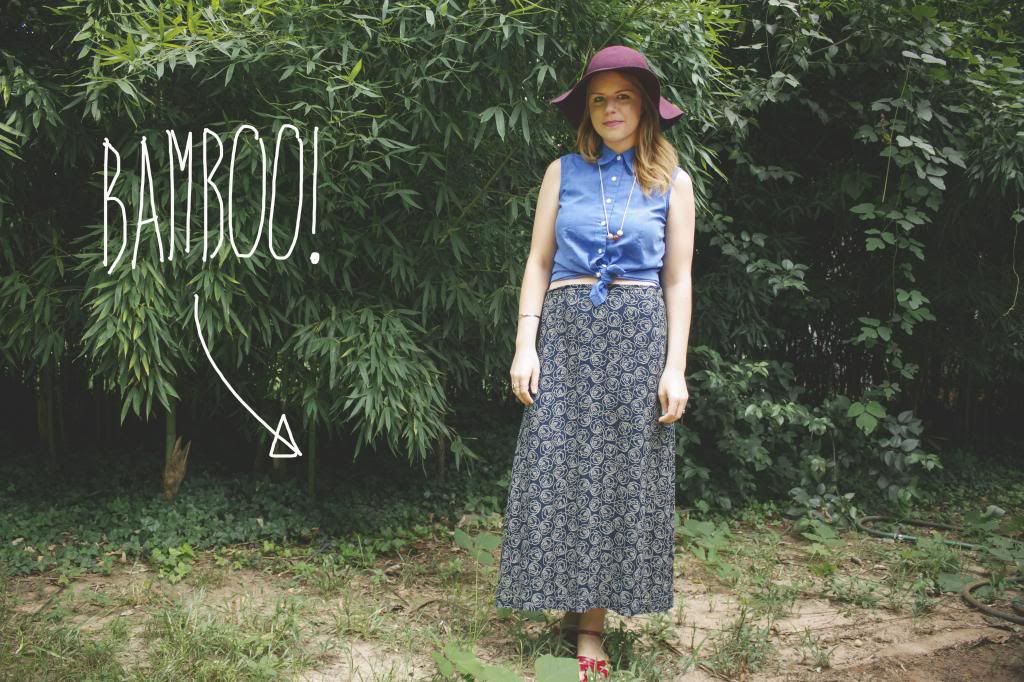 Wearing: Shirt: Thrifted; Skirt: Thrifted; Shoes: UO; Hat: JCP; Necklace: Me : )
Happy Monday! I've got a couple fun things to share this week!
P.S.- If you've got a minute, would you mind heading to
this link
to vote for (or "heart") this outfit? Thanks a bunch!!