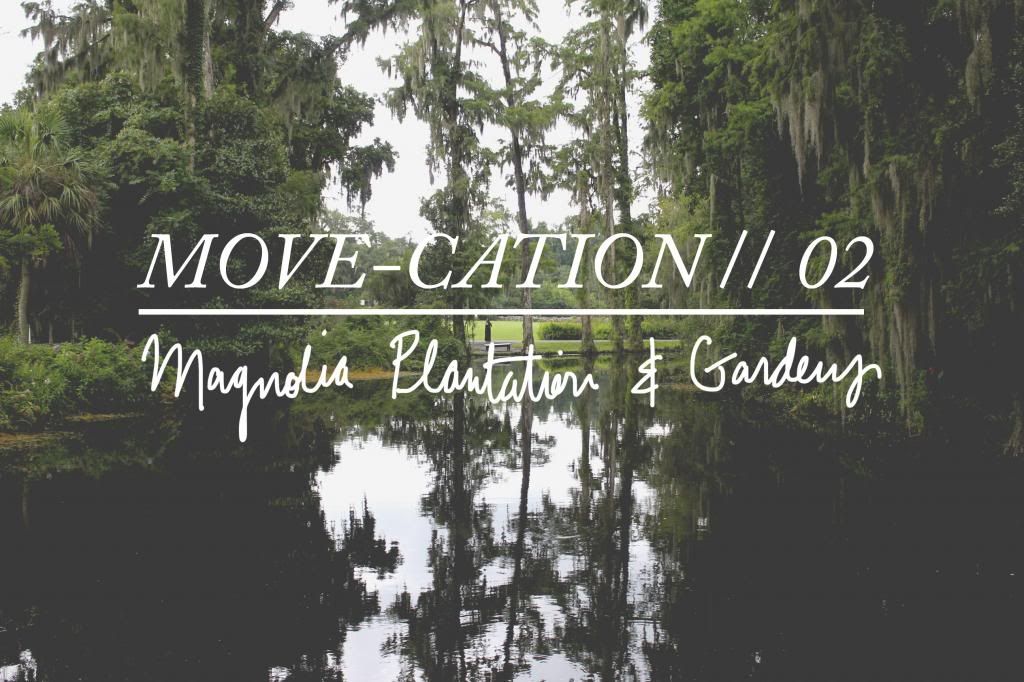 During our week-long move, Matt, his parents, and I stayed in Charleston for a couple of days to take in some history and hit the beach : ). The first day we were there, we headed out to
Magnolia Plantation & Gardens
- a former plantation that was first settled in 1679.
The property not only holds a beautiful home, but also boasts a petting zoo and unbelievable garden grounds. Unfortunately, we were not allowed to take pictures of the inside of the house, but I did capture quite a bit of the outside portion of the grounds. Take a look!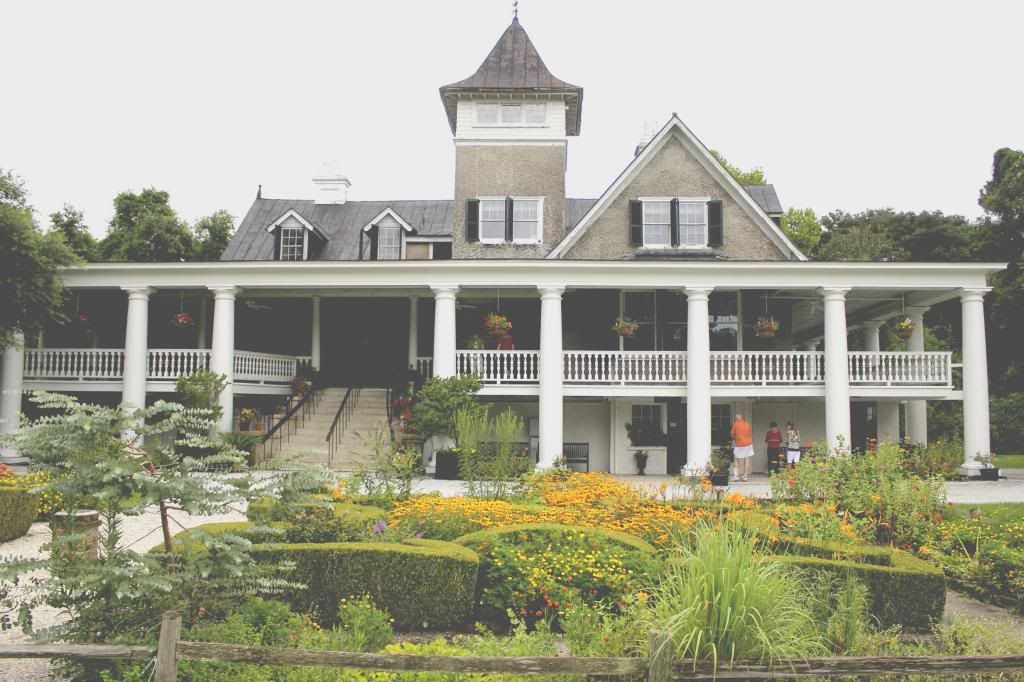 They love to be on top of things, apparently.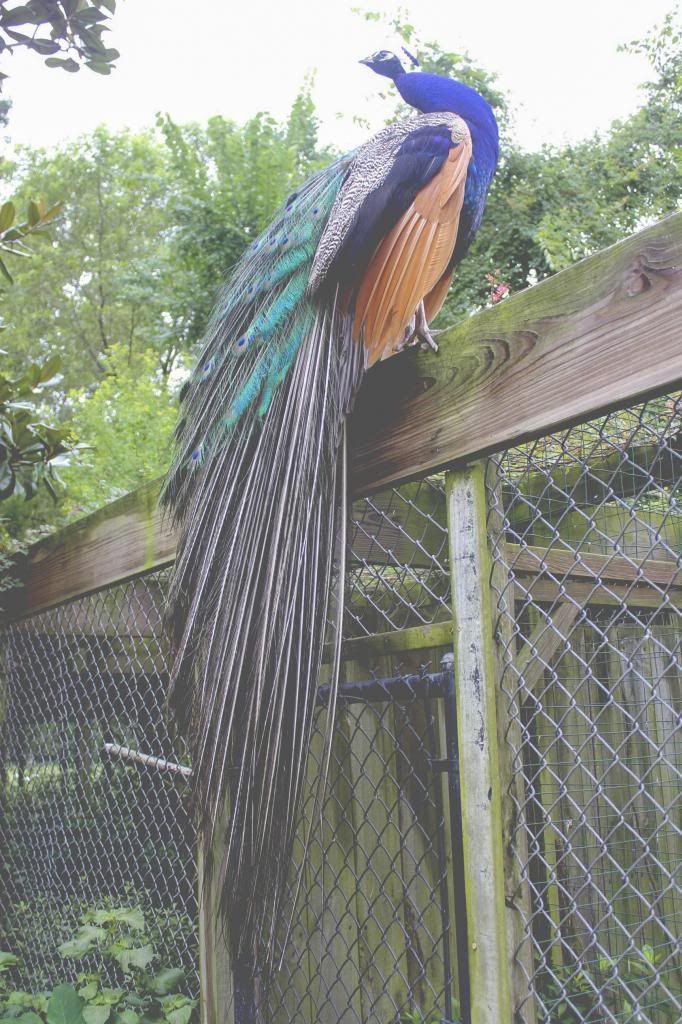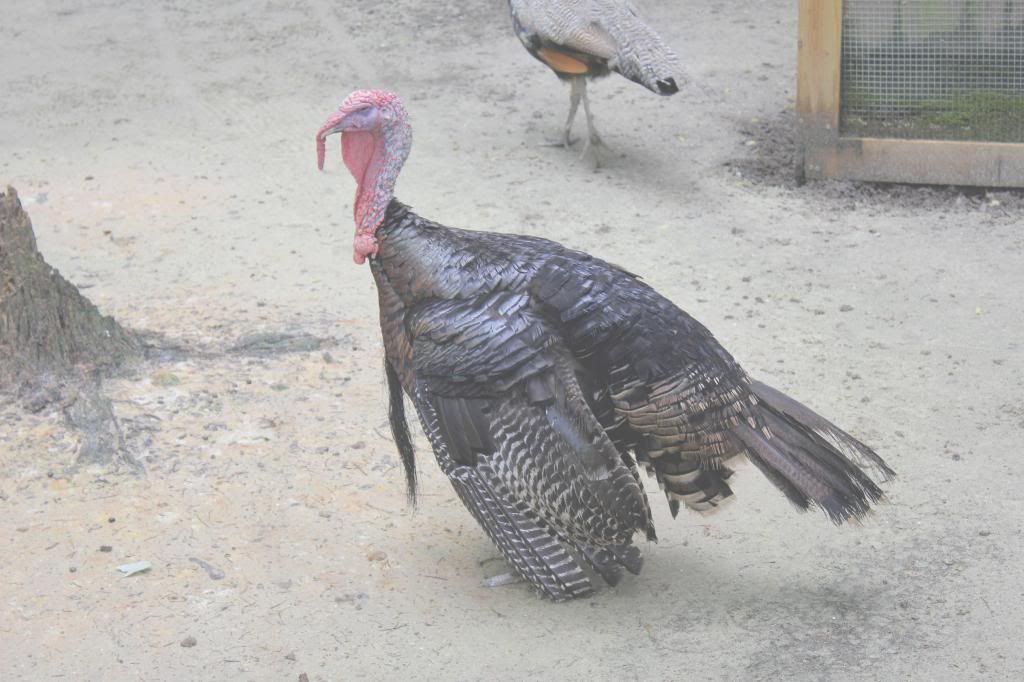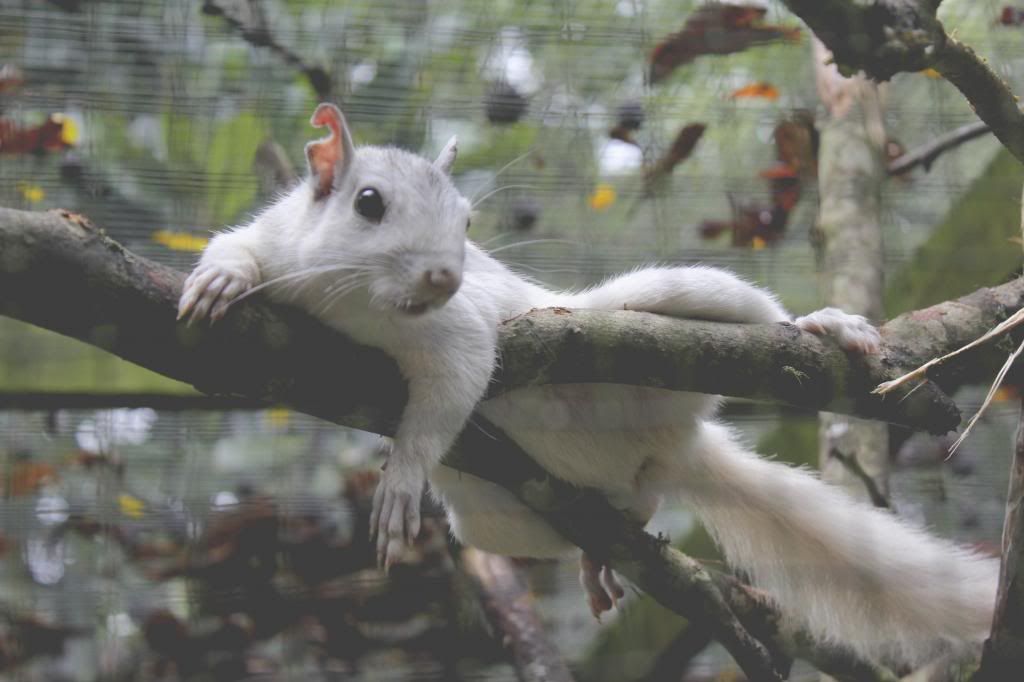 The fattest pigs I've ever seen.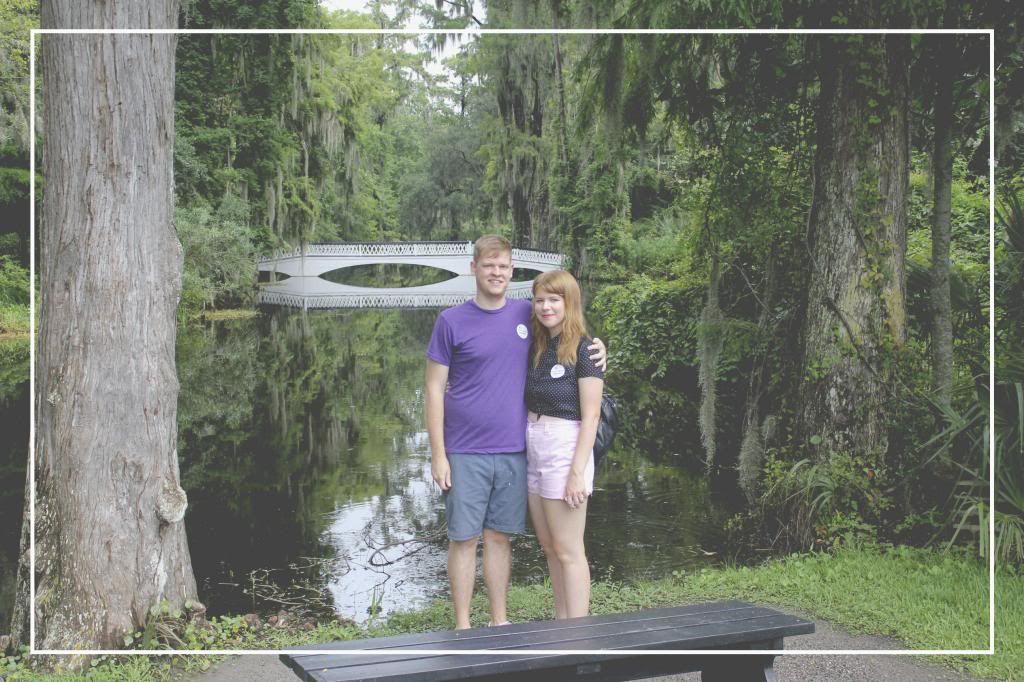 Excuse my faded, frizzy, humidified hair. That's the swamp for you.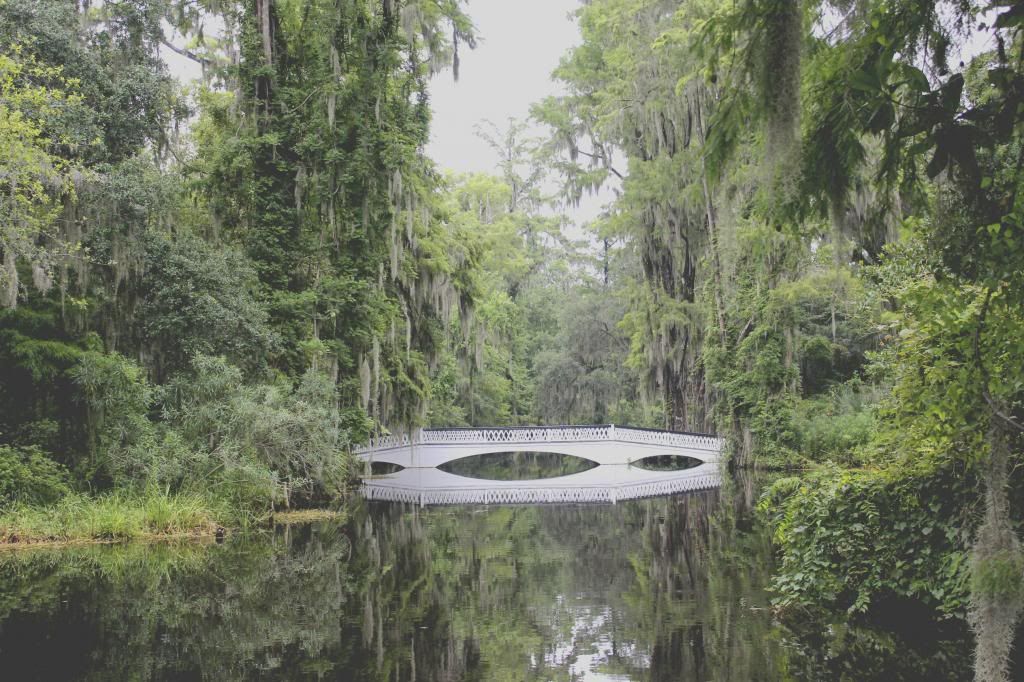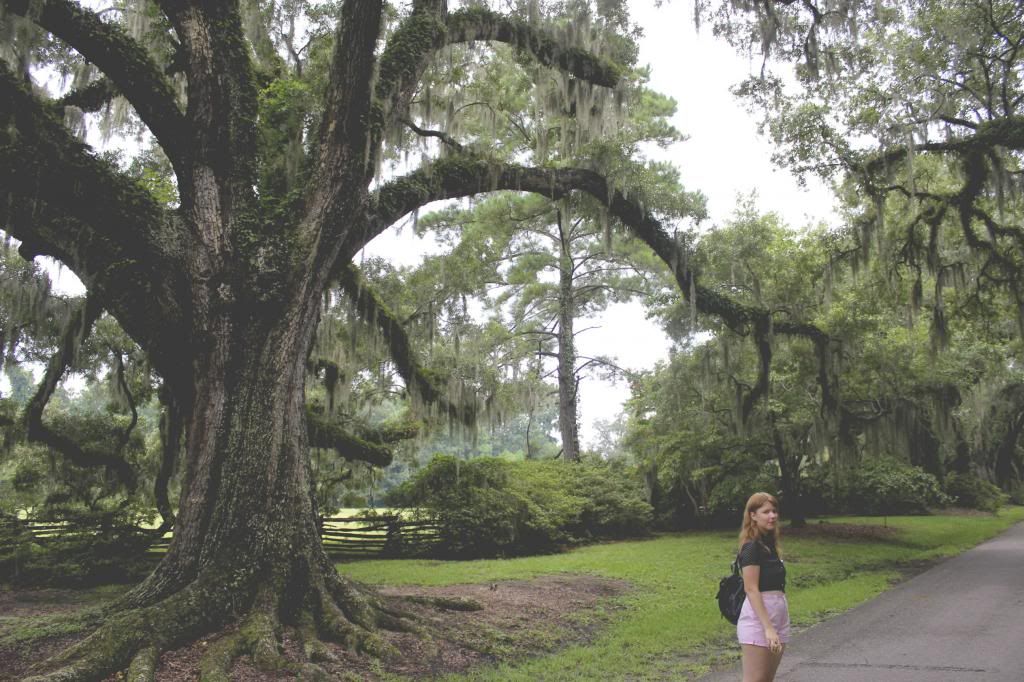 These gorgeous Live Oaks are all over Charleston.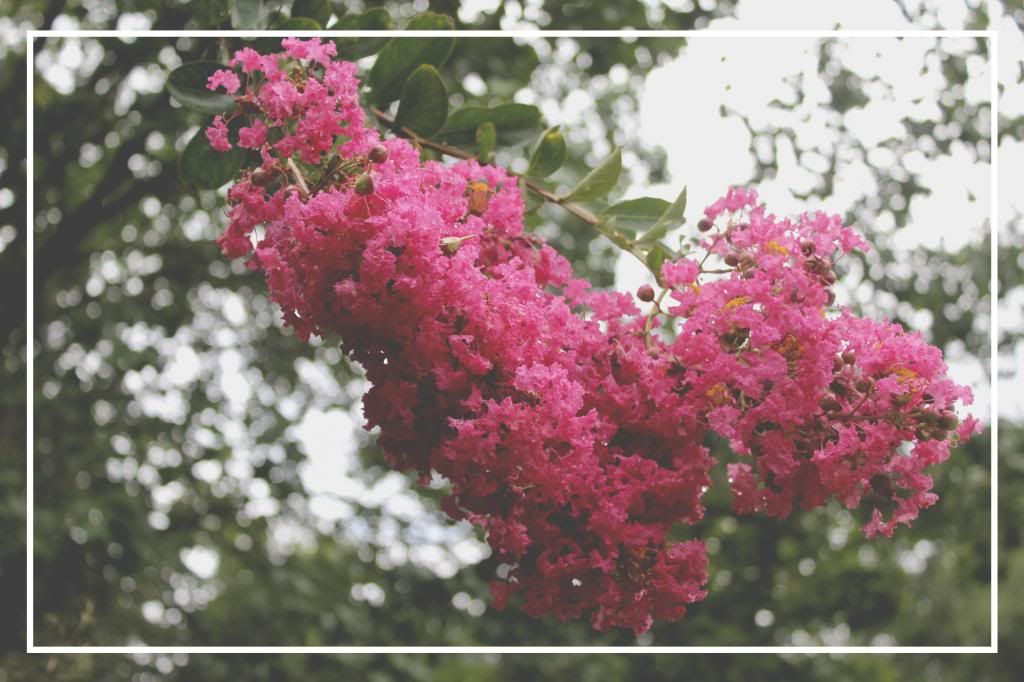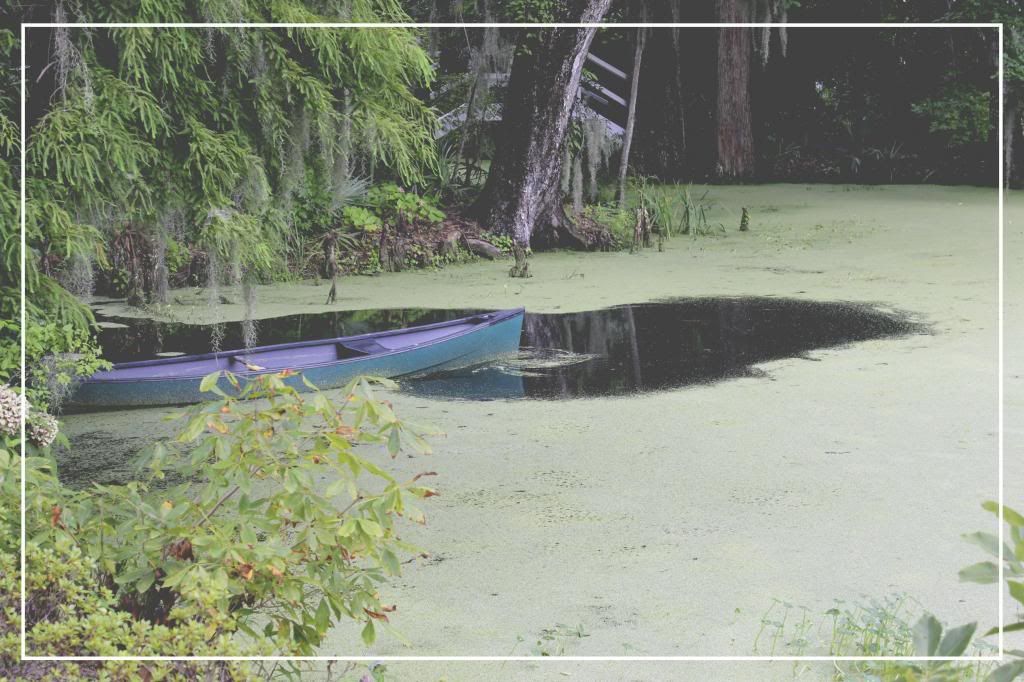 This and the bridge photo above reminded me so much of The Notebook. I half expected RyGos (yeah, I did) to show up with a paddle at any moment.
Beautiful, right? Charleston is so gorgeous. We will definitely be making that drive as often as possible while we're here. 'Til next time!