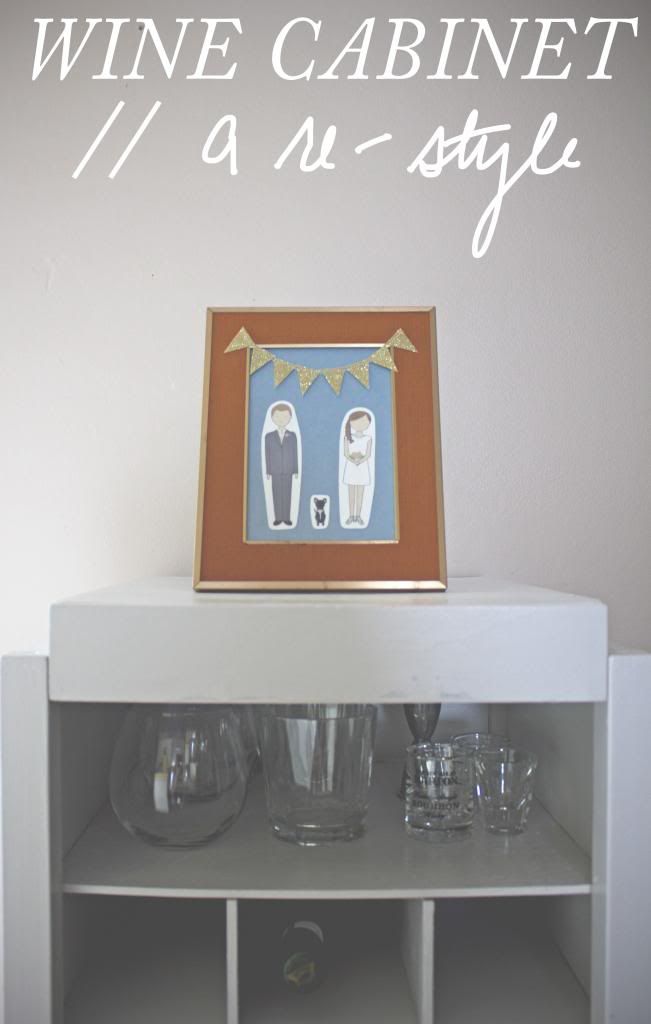 I've been wanting a bar for our home for quite awhile now. However, I'd much rather have an actual bar, like, built with wood, rather than a cart- something which takes more than a little planning and time. So, when Matt and I stumbled upon this beat up wine cabinet at a thrift store, I knew it would be the perfect temporary fix...juuuust until Matt has a couple weeks off from school. Then, the woodworking is on ; ). Plus, it only set us back $5! I did say "perfect" temporary fix, didn't I?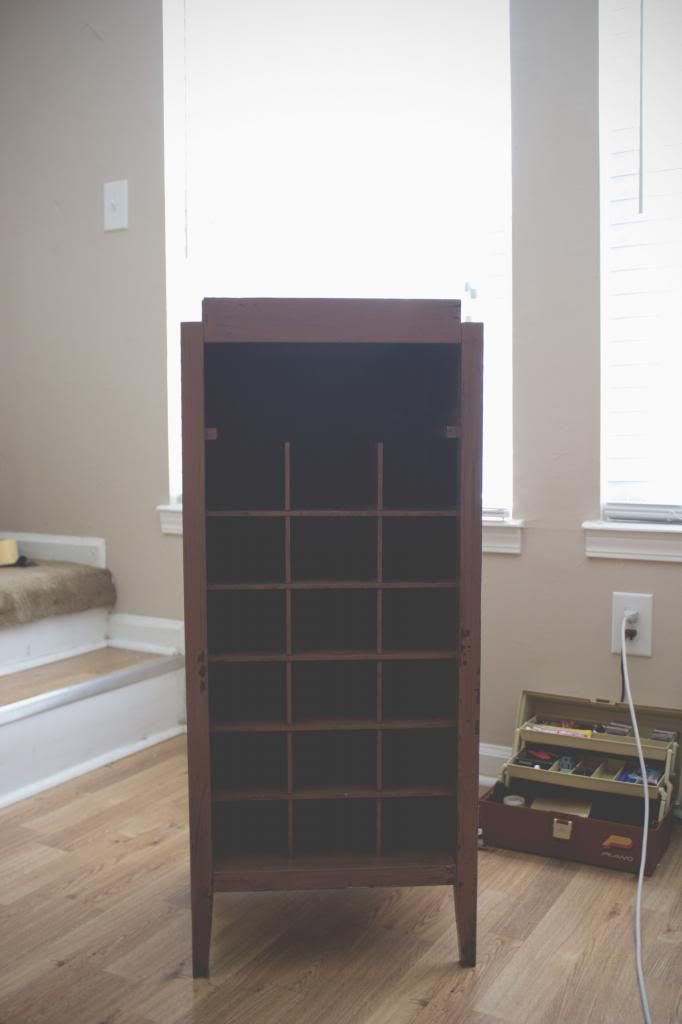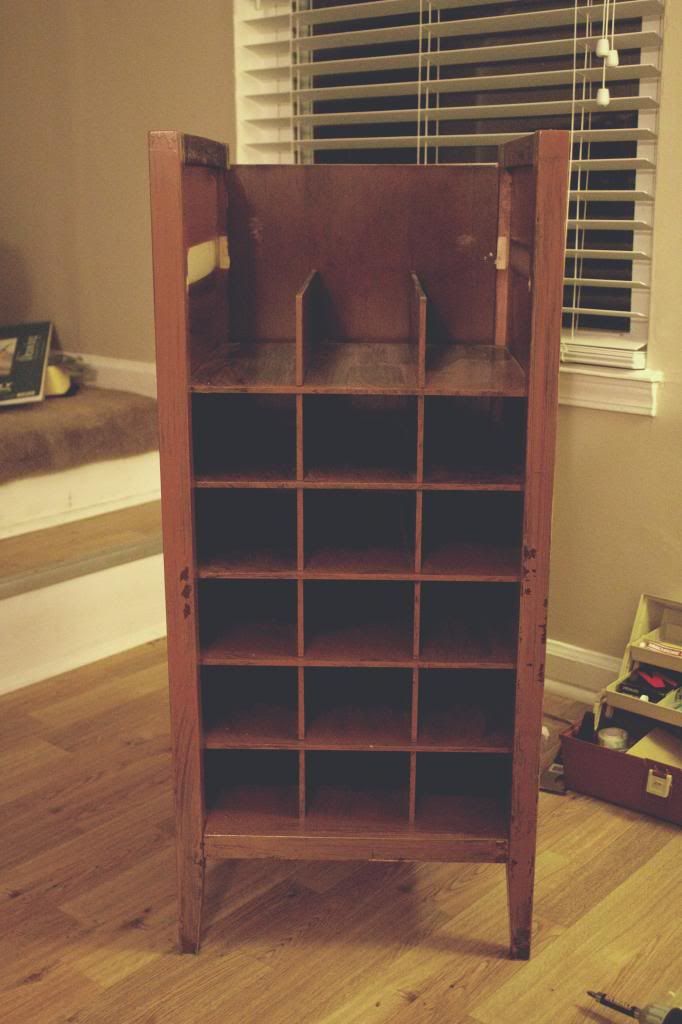 As you can see, it was the most horrible shade of mauve I have ever seen. The painting was done terribly, it wobbled as if it only had one leg, and had a shelf missing from the very top. But one can of a warm white, some nails and bracing, and some plywood later, she was brand new and oh so pretty : ).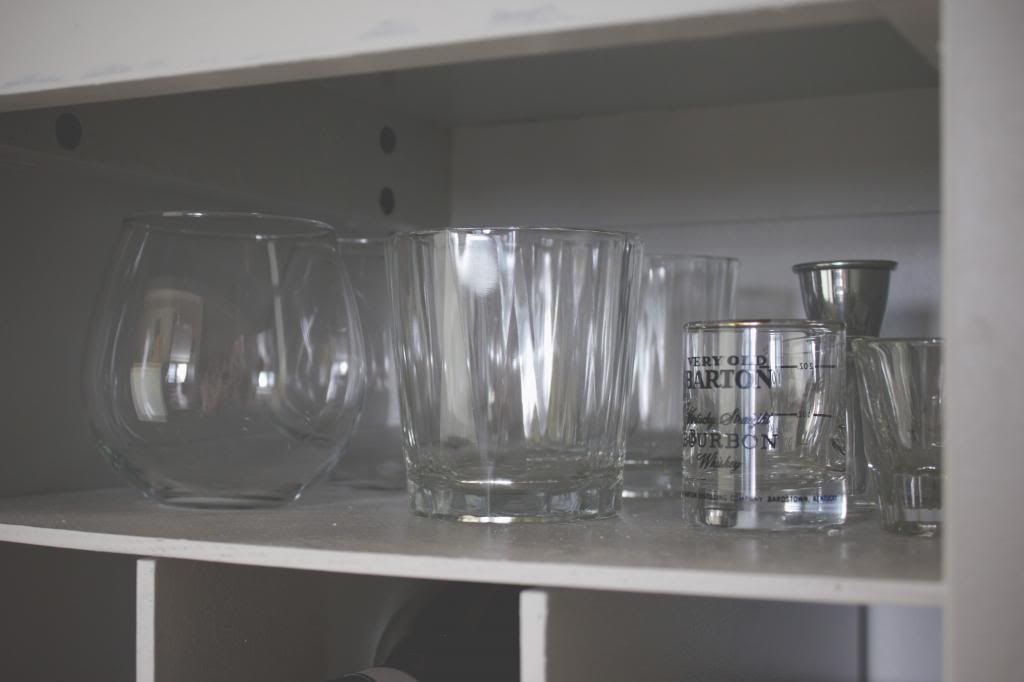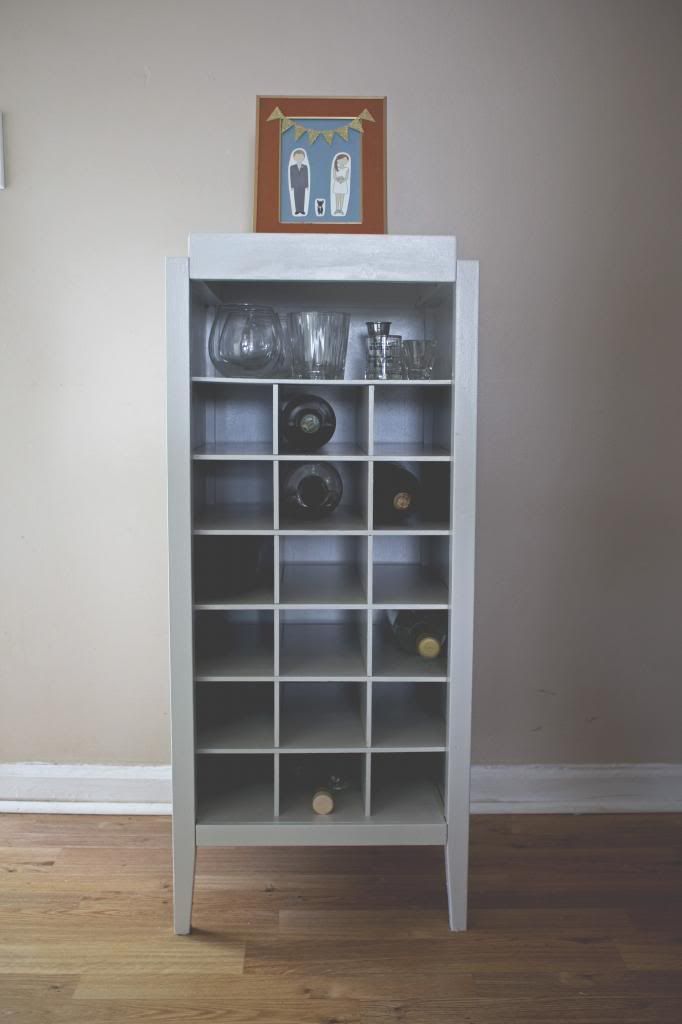 We're not seasoned wine collectors quite yet, so it's still a bit empty. And it's also doubling as a bar/liquor cabinet at the moment, so it's fine. I love how clean and simple our 'lil cabinet baby turned out, and can't wait to stock it up and host a fiesta! Thanks for letting me share!