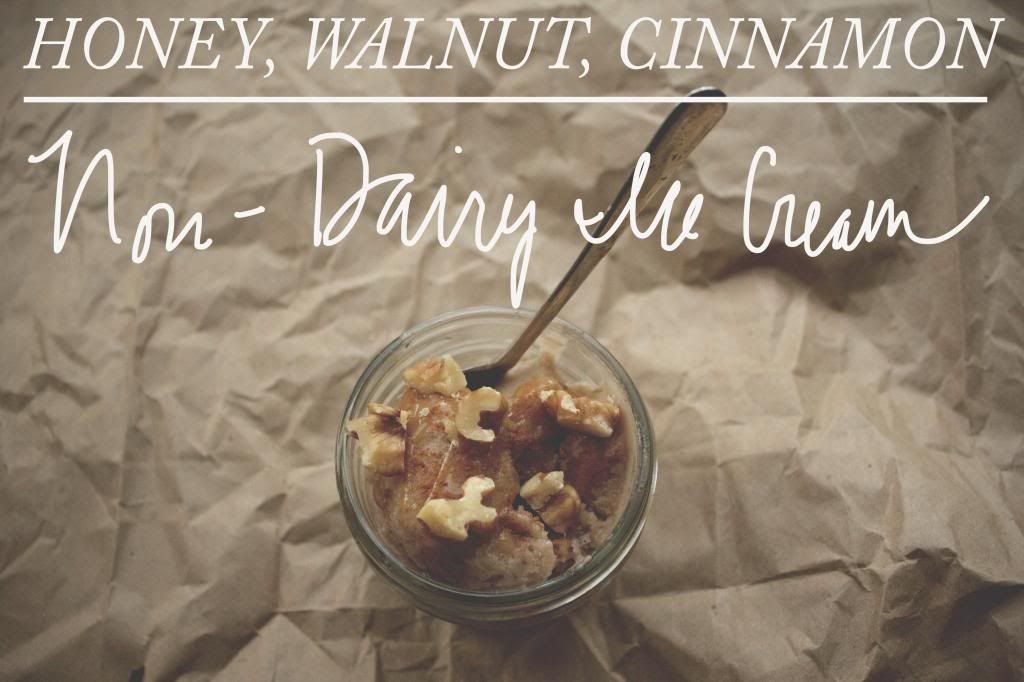 Something you should know about me if you don't already: ice cream is my favorite food of all time. Something else you should know: I have an often insatiable sweet tooth (thanks, mom!*). What does this mean if a person possesses both of these qualities? It means that I can't just have it around the house, or I will eat all of it...all the time. However, I've found quite a decent loophole, and that is non-dairy ice cream made from frozen bananas.
Typically, I'll use 2-3 bananas to make a single batch for Matt and I that we will eat right after making. But this time, I wanted to make a bigger batch that would last a little while.
I had about 6 bananas that I cut into medallions. I put them in a glass container and let them freeze overnight. The next day, I let the bananas thaw for 20 minutes before blending them in a food processor.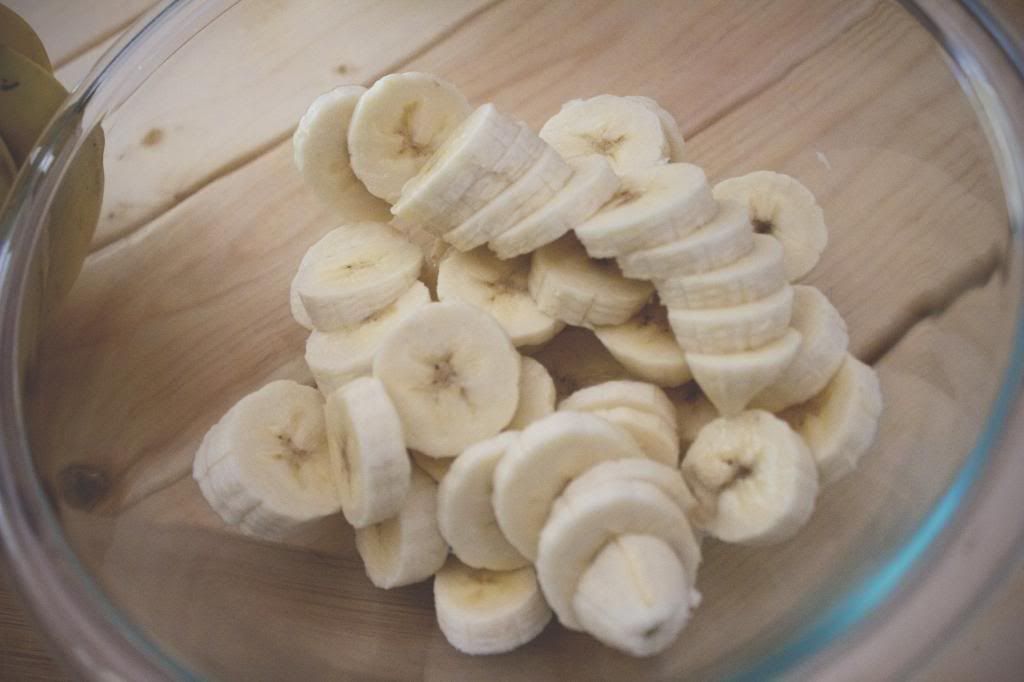 This is the best part about making this type of ice cream: you can add absolutely anything you want. This time, I wanted something light that still tasted like dessert, so I added honey, cinnamon, and chopped walnuts. I added the majority of the honey and cinnamon in (again, as much or as little as you want) when I was blending the bananas in the processor, but you'll want to save the walnuts for toppings...otherwise they'll just get chopped up right into the ice cream. I added some more honey and cinnamon on top for garnish, and voila! A more-healthy-than-not treat.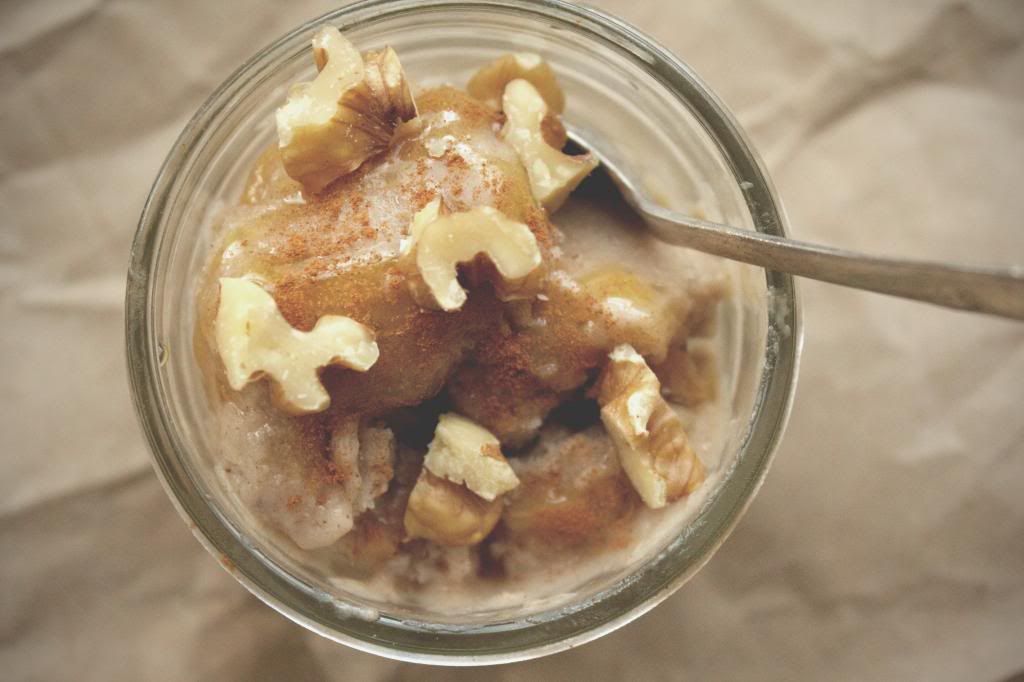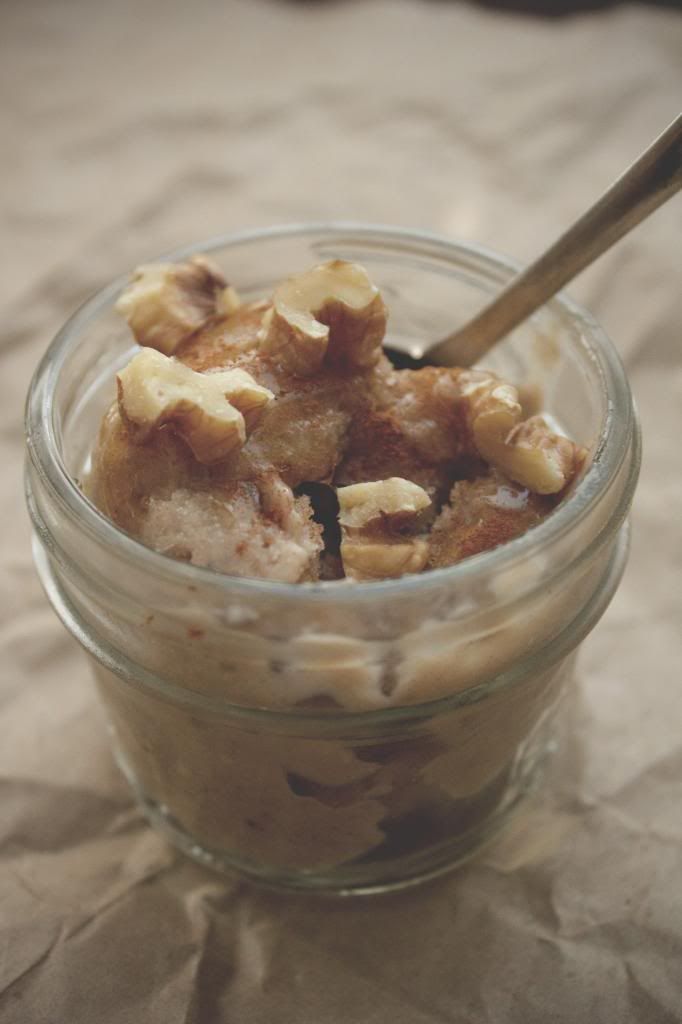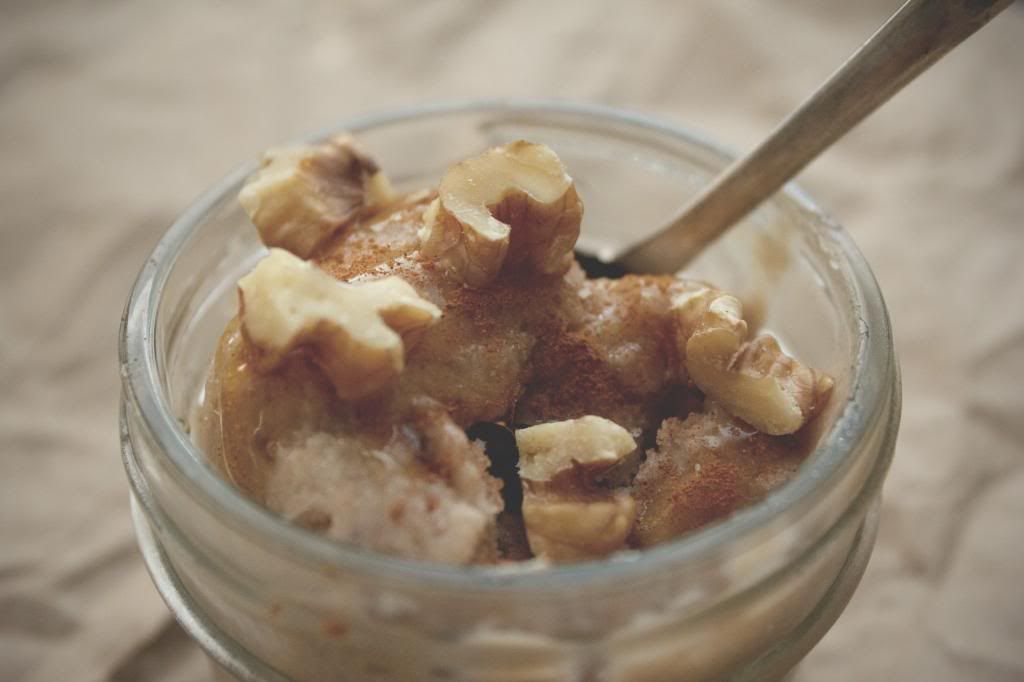 Have y'all tried this with any other flavorings? I'd love to know!
*This is not because she force fed me sugar at any point in my life, but rather due to genetics. Just defending your honor, momz.