These were taken at the Soda City Farmer's Market here in Columbia about 3 weeks ago. Matt and I had been wanting to visit the market ever since we'd moved here, but hadn't yet made it. So, a few days after I found out I got a job (I got a job, by the way!), we rushed to visit the market before I had to work. We will definitely be going back sometime, because we didn't get near enough time to visit all of the booths! The market here is much larger than the one we frequented in Missouri, and I can't wait to explore it more! I mean, we can get virtually all of our produce for the week there. Win!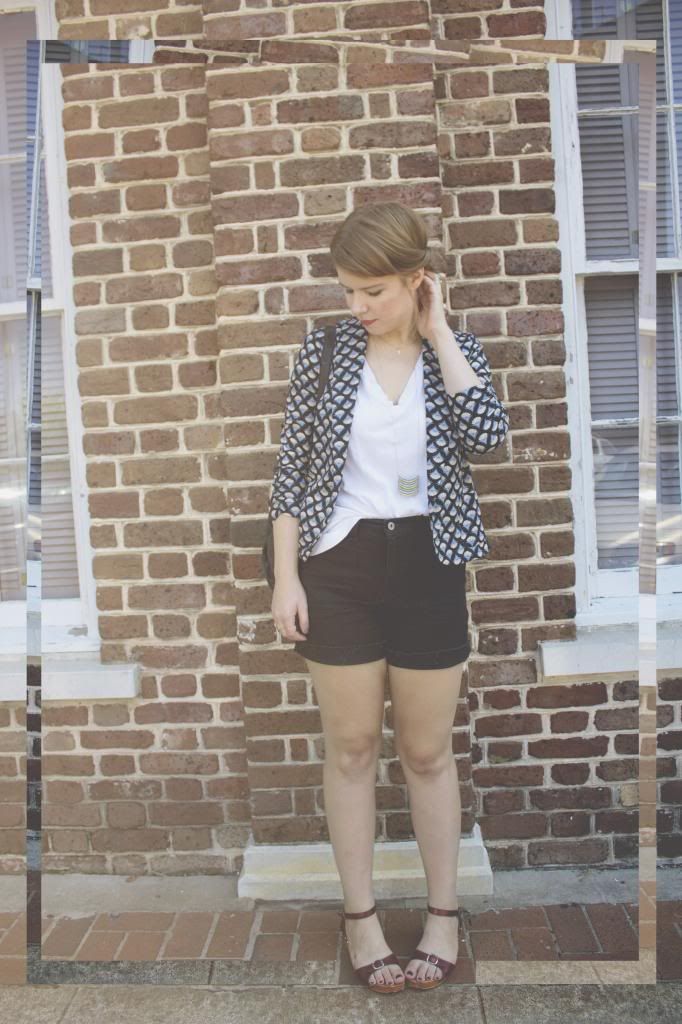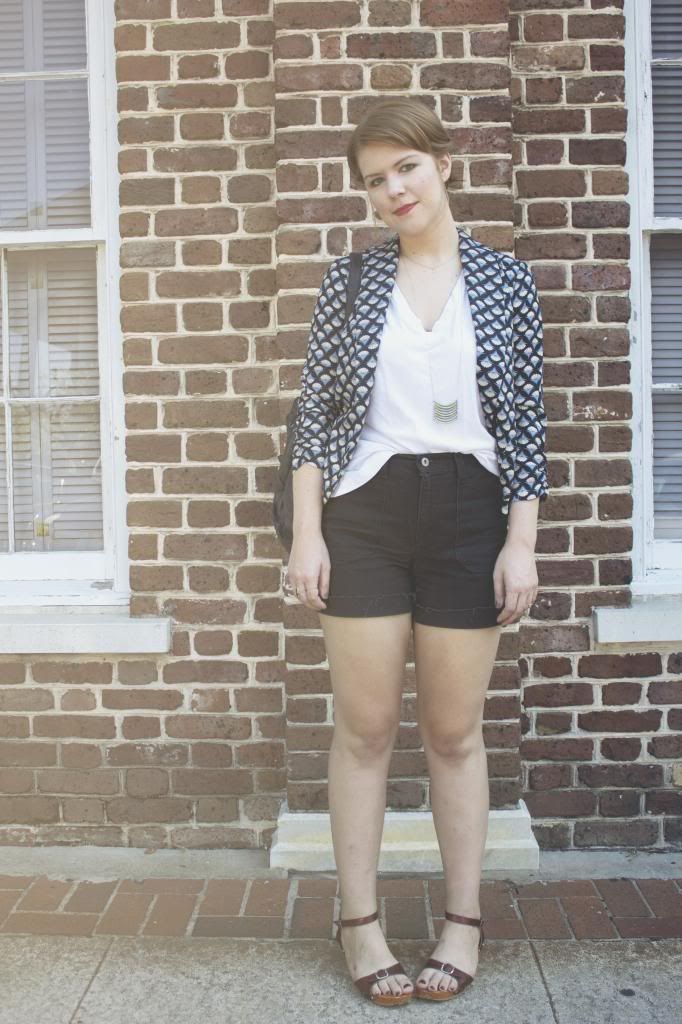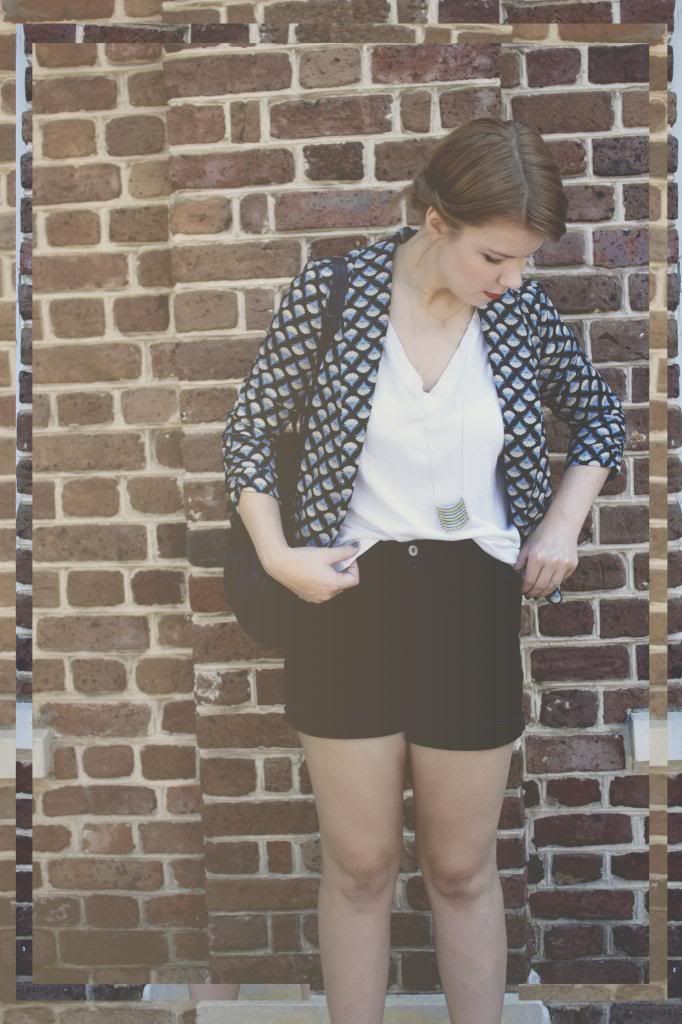 Outfit Details: Shirt, Blazer/Target, Shorts/Thrifted, Shoes/Tuto, Bag/Thrifted, Necklace/Handmade
Have a great weekend! Do some relaxing!