I'm all about simplicity, lately...especially on my days off. Is it weird that I tend to dress up the most (and wear the most uncomfortable shoes) on days when I hardly get a minute to sit down? I suppose I'll chalk it up to having somewhat of a dress code to adhere to, now, and let my days off be filled with keds and ease. And spending too much money at the grocery store (cause that happens, like...a lot).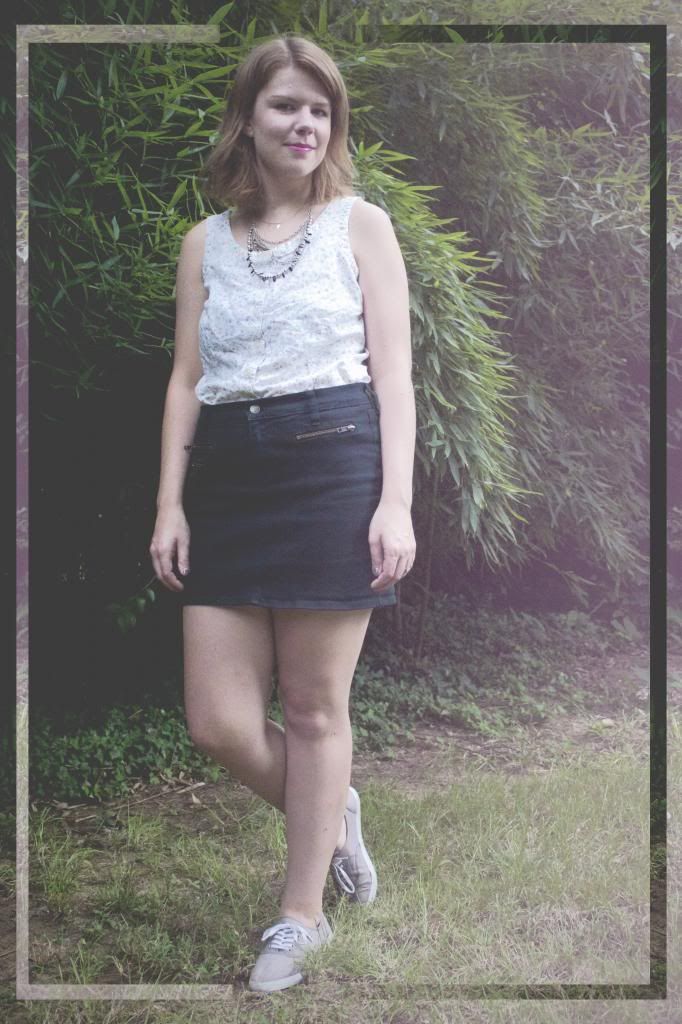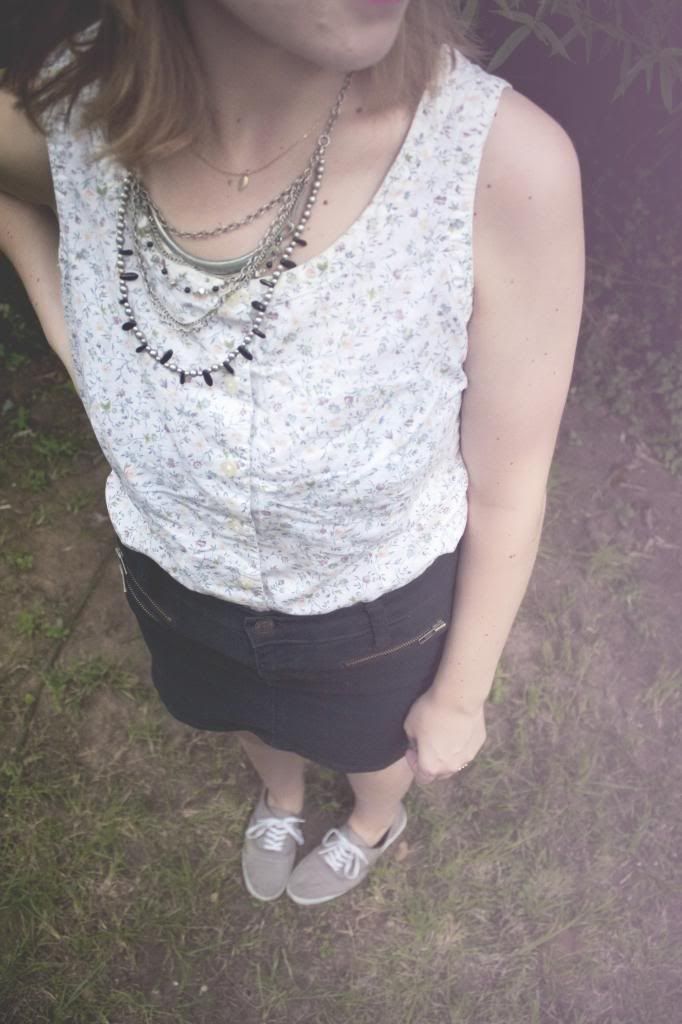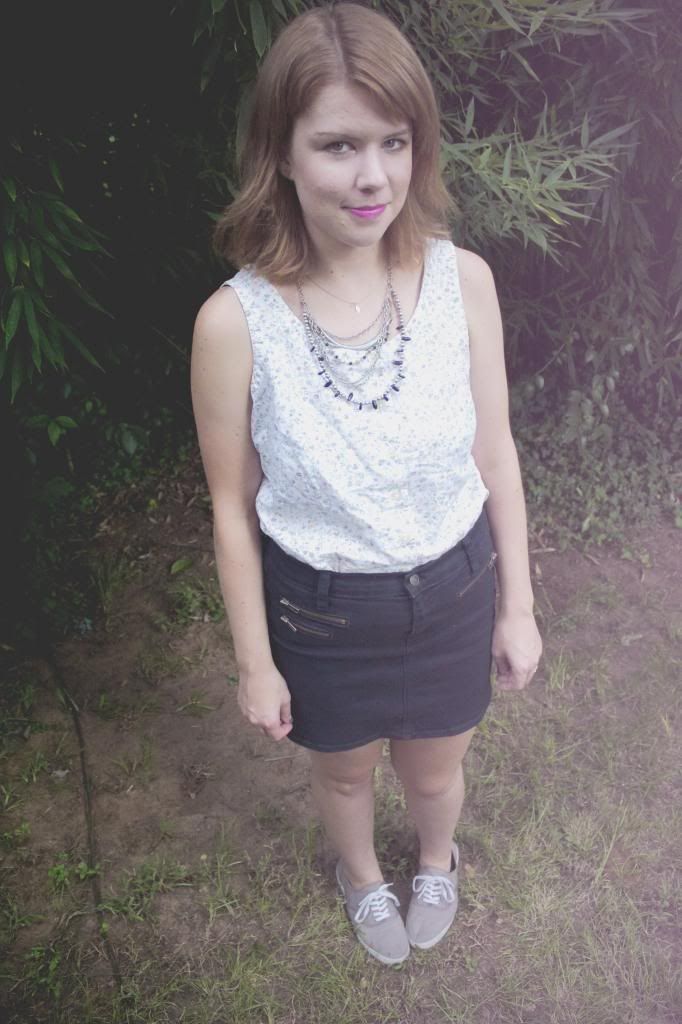 Outfit details: Top/Thrifted, Skirt/Old Navy, Necklace, Shoes/Target
Also, I chopped my hair off, in case that hasn't been mentioned yet. Well, I'm off to will the hours away work until I can watch the Breaking Bad Finale! I'm making a cake just for the occasion...which may have a little something to do with my excitement about the viewing. Regardless: no spoilers, please! See y'all around!