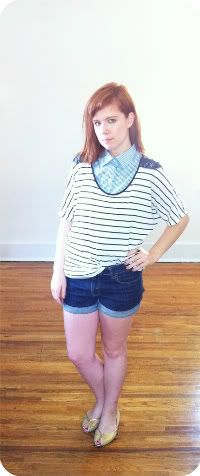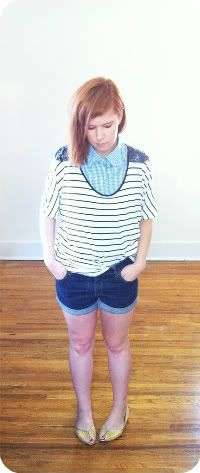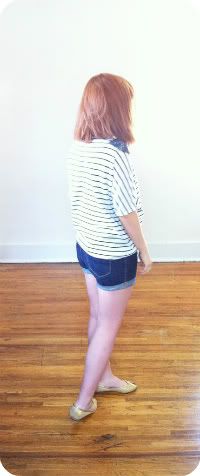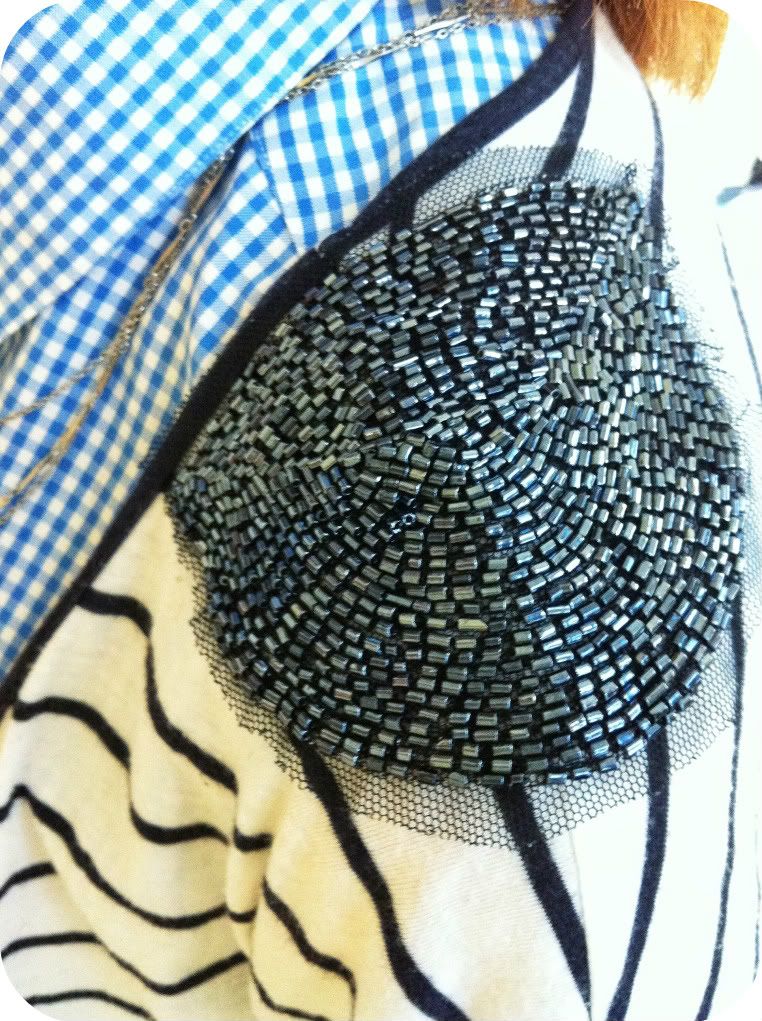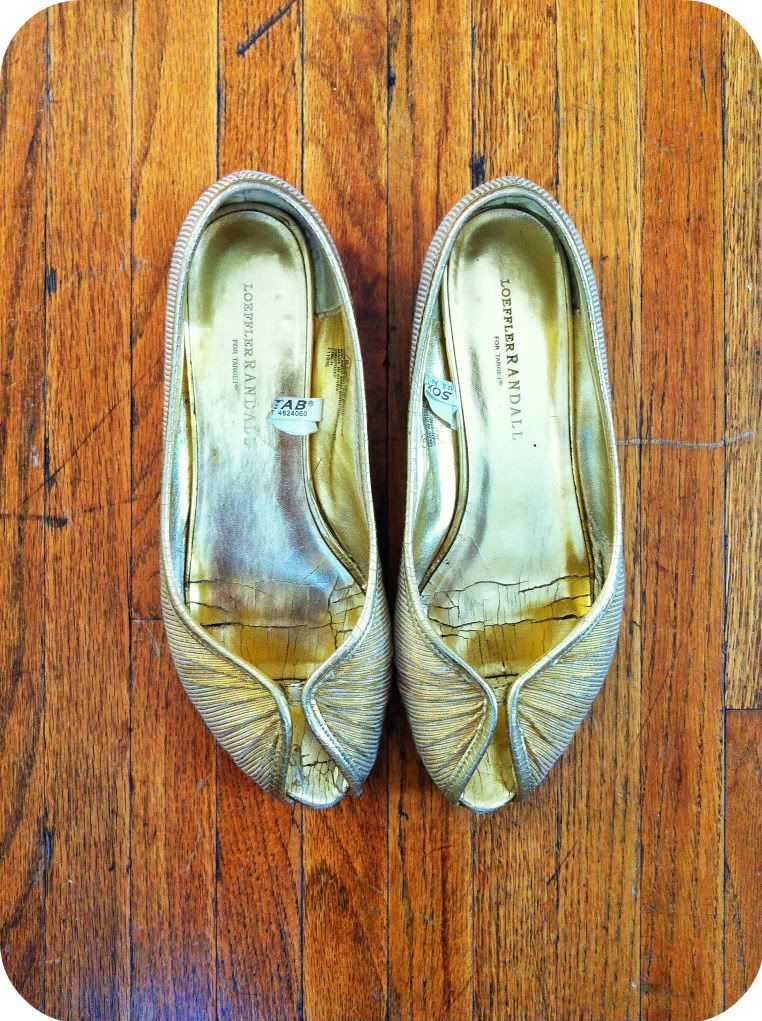 Shirt: JCP a couple years ago
Collared Shirt: Thrifted
Shorts: UO
Necklace: Gifted by Matt
Flats: Thrifted in High School (and it shows)
Blue was just my color on Friday; emotionally and sartorially. It was just one of those days when I wanted to be in bed more than anything else, and nothing could get me out of my funk. But alas, I had things to do and places to be, so I sucked it up and kept truckin'.
I might never get rid of this shoulder decal shirt- I love it so much. It's an XL, and was a little too big for me when I bought it, but it was the only one left and I was so in love I didn't care. But now, after losing a significant amount of weight since its purchase, it's noticeably too big for me. Do I care now? Nope.
These shoes are from a Goodwill in my hometown- I found them in high school. One of my favorite finds ever, but they're really starting to show their age. Whatevs- I'll wear 'em til they are actually falling apart. What are some of your ride-til-they-die items?
The end of semester is drawing near and I'm going to be spread pretty thin until then, so bear with me! I'll be posting as much as I can, but I might have to take a hiatus here and there.
I hope everyone's week is starting off well!