This is how mother nature forced me to dress on Friday. She can be quite the diva.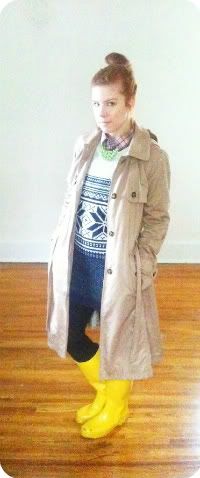 Sorry my bun looks so wack.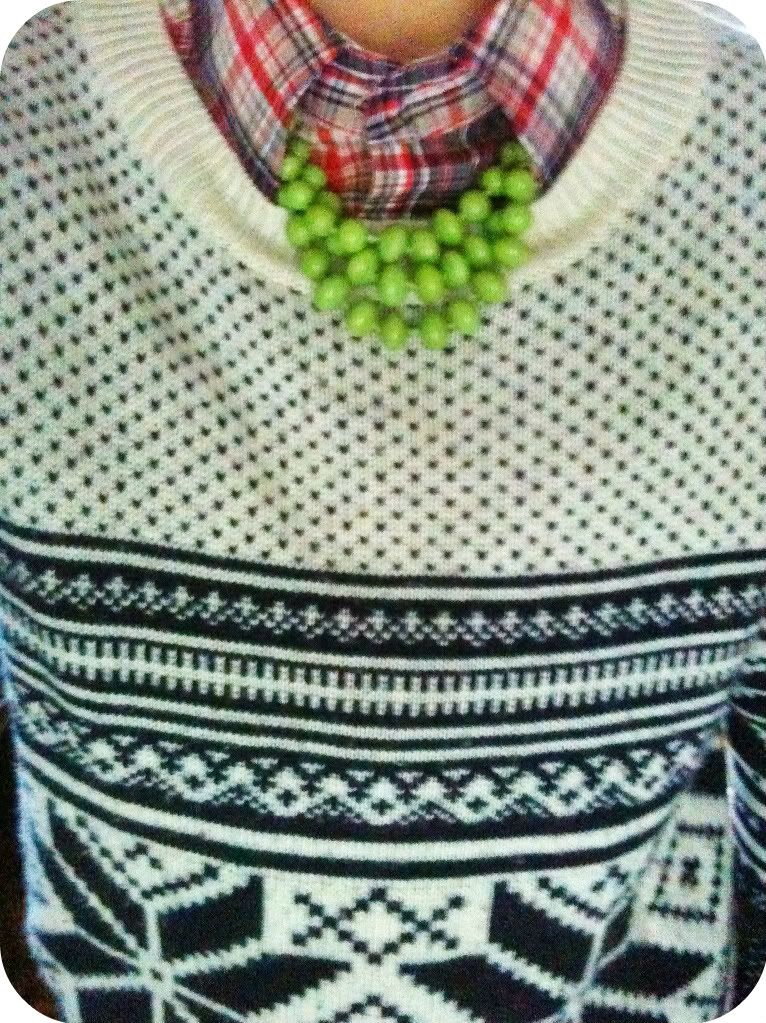 Sweater: Thrifted
Shirt: Vintage
Necklace: Target
Rain Boots: Target
Unlike most girls (I think), I don't really enjoy wearing my rain boots. I realize that with the return in popularity of the boots over the past few years, there are
so
many options for potential cuteness, but I find them clunky and cumbersome. Perhaps if I could get my hands on a sleeker, more compact version, like
these
, I'd be more inclined to wear them.
Ah, well. I found these at Target for $5 last year, so they'll do.
Be sure to check back tomorrow to see who I've got lined up for the "Your Next BFF" post! Hint: She's my fictional twin.
Happy Monday!