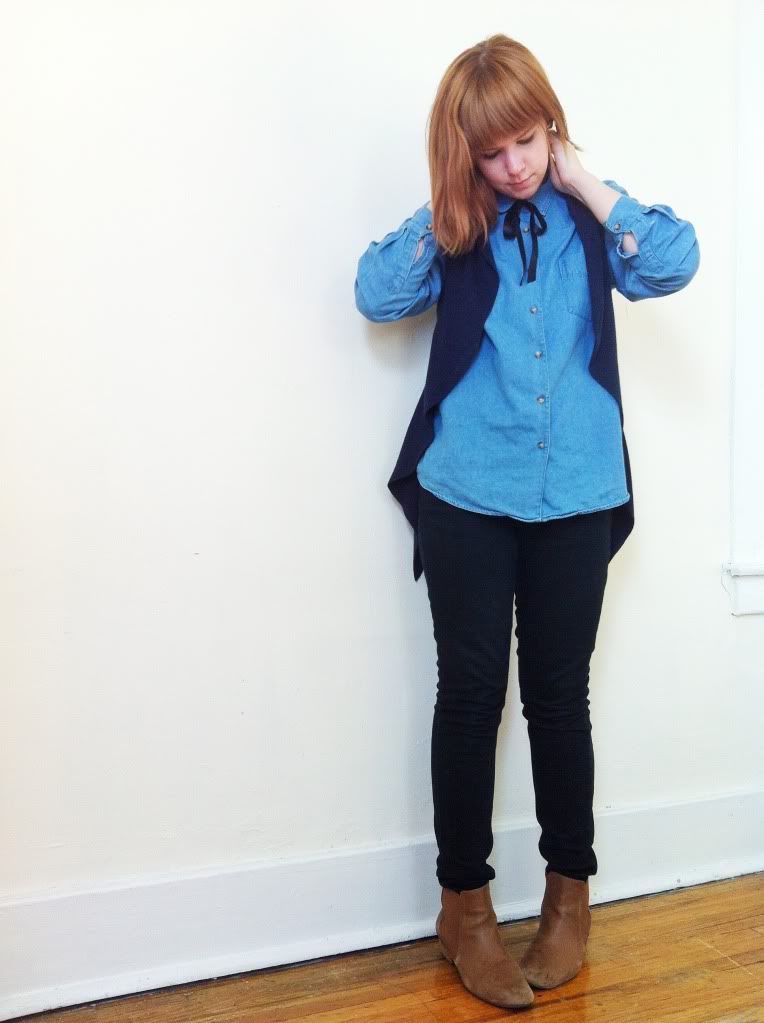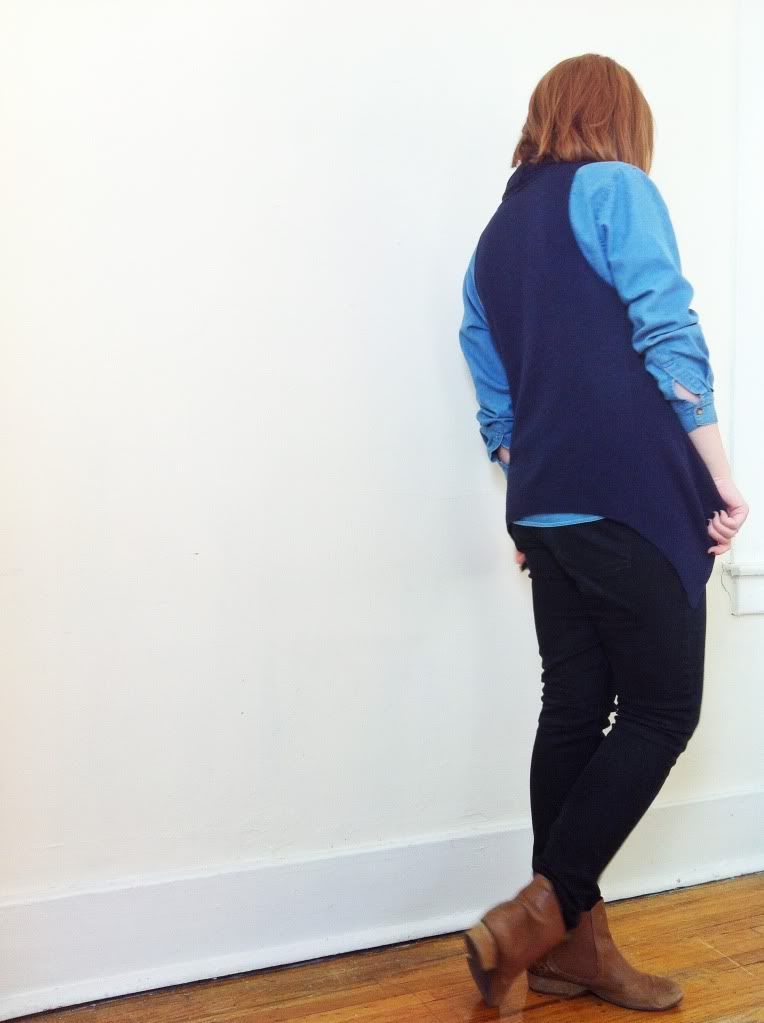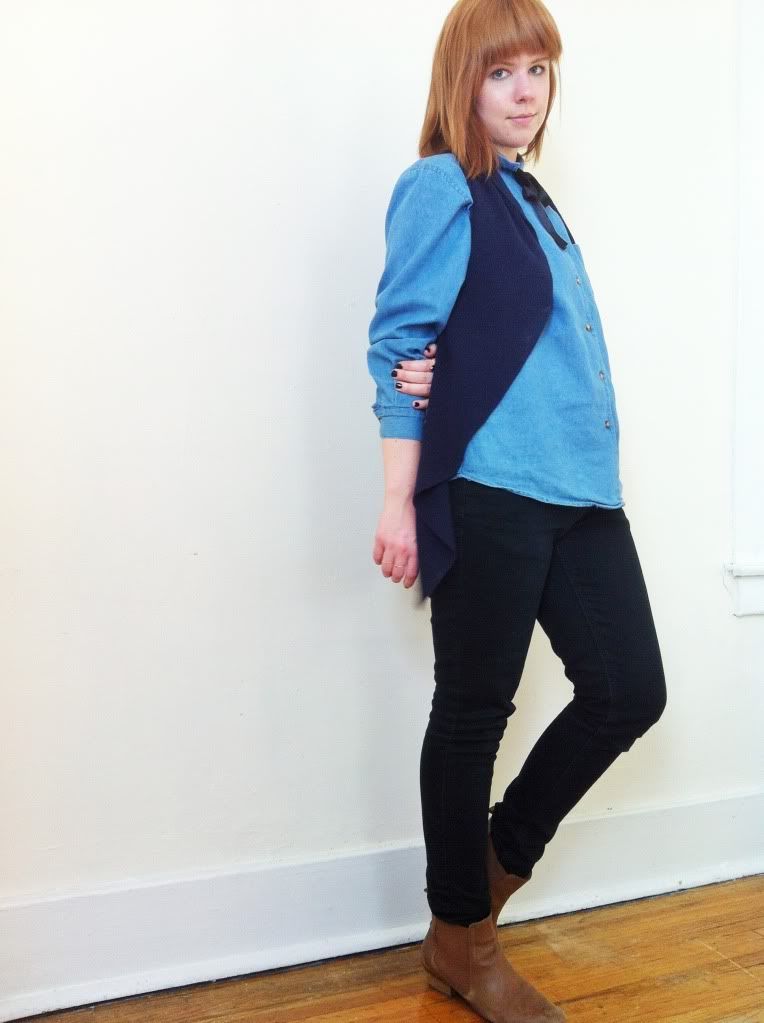 This is my first (definitely not the last!) attempt at denim on denim. I've been trying to mix and mingle the various shades of blue and indigo covering my floor for the past couple of months with no satisfactory result. Finally, I gave up and submitted to this more easily achieved, less noteworthy option. But mark my words, pair blues and indigos I shall!
I started out the day with my shirt tucked in, but after a stop at the restroom wherein I forgot to re-tuck (this was
before
my morning coffee, friends), I caught a glimpse of myself in the mirror and like what I saw. In hindsight, this choice is probably not the
most
flattering thing for my tree trunks also known as thighs (thanks, preceding females in my family!) but I liked the way it looked as a whole.
These boots came from Asos in...maybe September? October? Not sure. Anyway, I'm pretty disappointed that they're already this scuffed and worn looking. That's what I get for wearing them in the rain and snow, I suppose. I really need to learn to do my research when it comes to purchasing footwear. Currently needed: a quality pair of sandals.
How is everyone's Thursday? And since I'm feeling rather "blah" with what's in my kitchen lately, what's the best meal you've eaten this week? Make it lively! : )