As I mentioned in the last post, Matt and I attended a reception hosted by
The Missouri Review
on Saturday night. It was at a country club, so I had to get a little schmancy.
This is what I wore: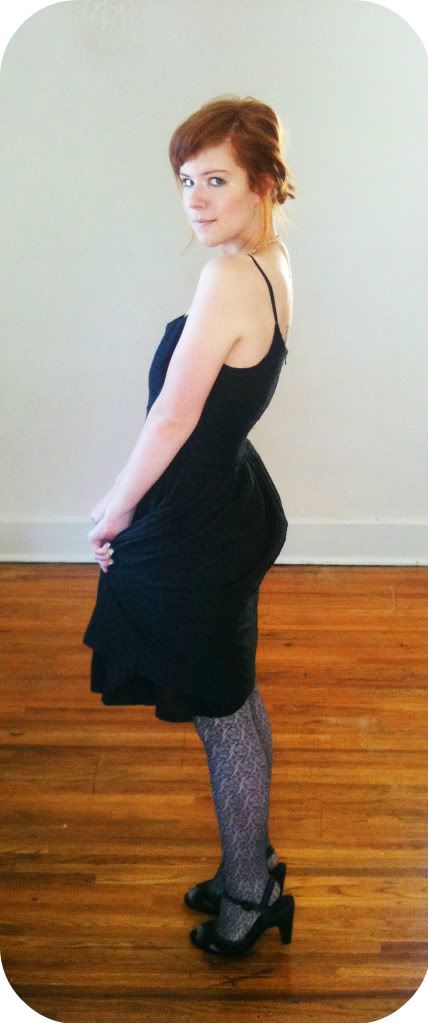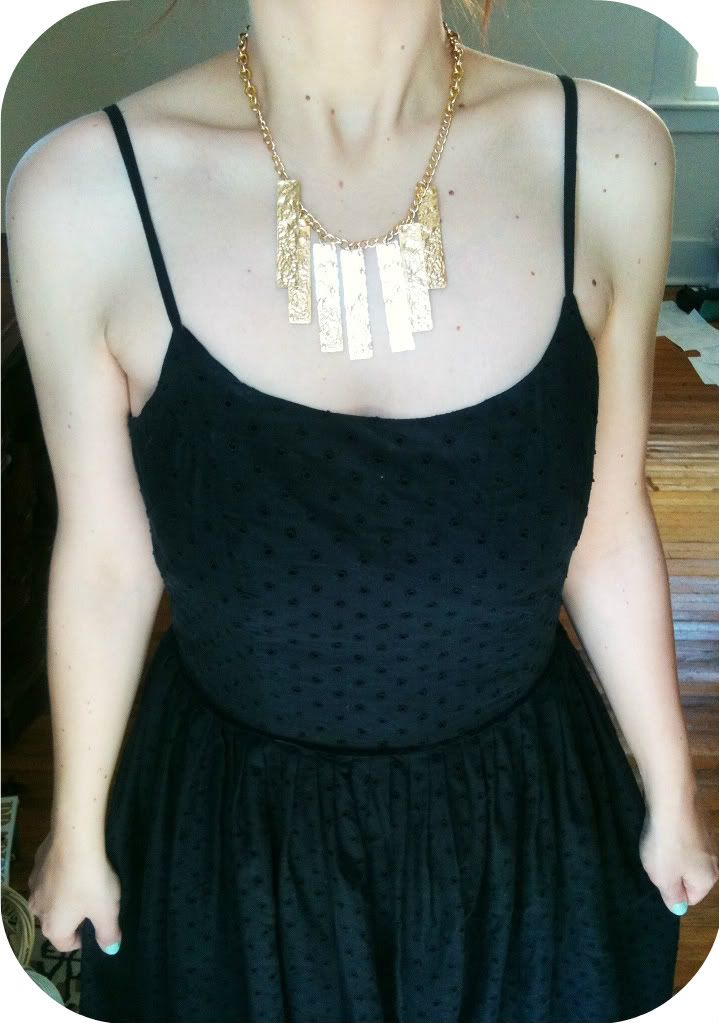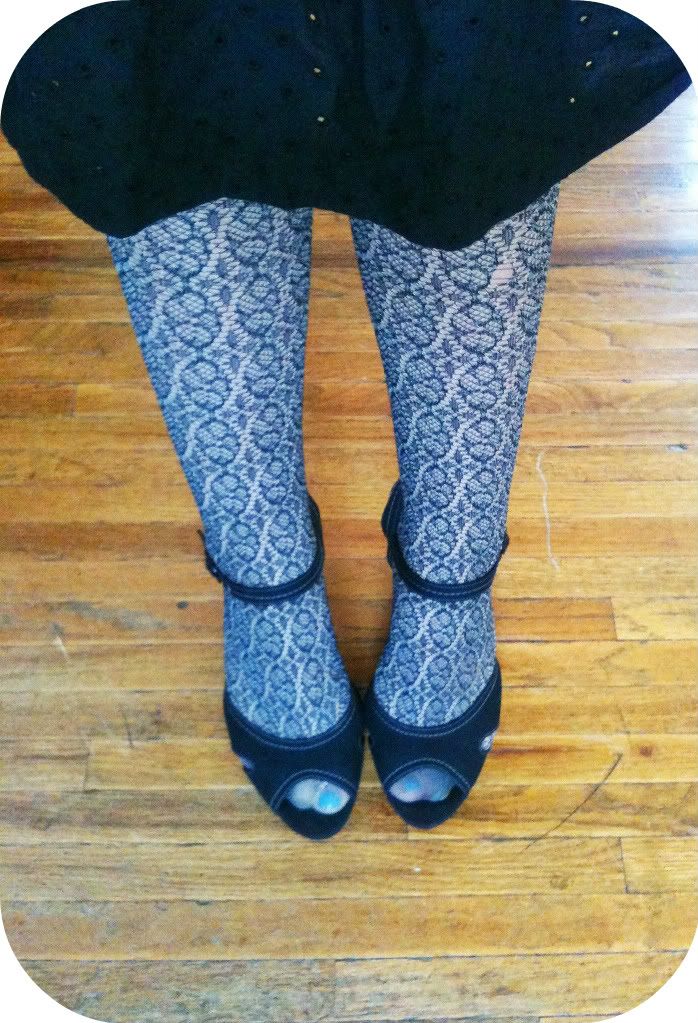 Dress: Isaac Mizrahi for Target, but I thrifted it
Trench Coat: Thrifted
Necklace: Target, altered by me
Tights, Complete With Hole: Target
Shoes: Thrifted
This dress was yet another find from Maude Vintage. I told you all, I'm there all the time. The necklace actually comes with a second row of gold hangy things, that sits below the row that's still attached. I ended up taking scissors to it because I decided it was just a bit much.
I scored this great trench while at the Goodwill in my hometown- still the best one I've been to, to this day. Though, even better, was the day I walked away with two amazing trench coats for $1 each at a St. Louis Goodwill. That's right, folks.
I attempted
this
for my hair, but this is what actually ended up happening: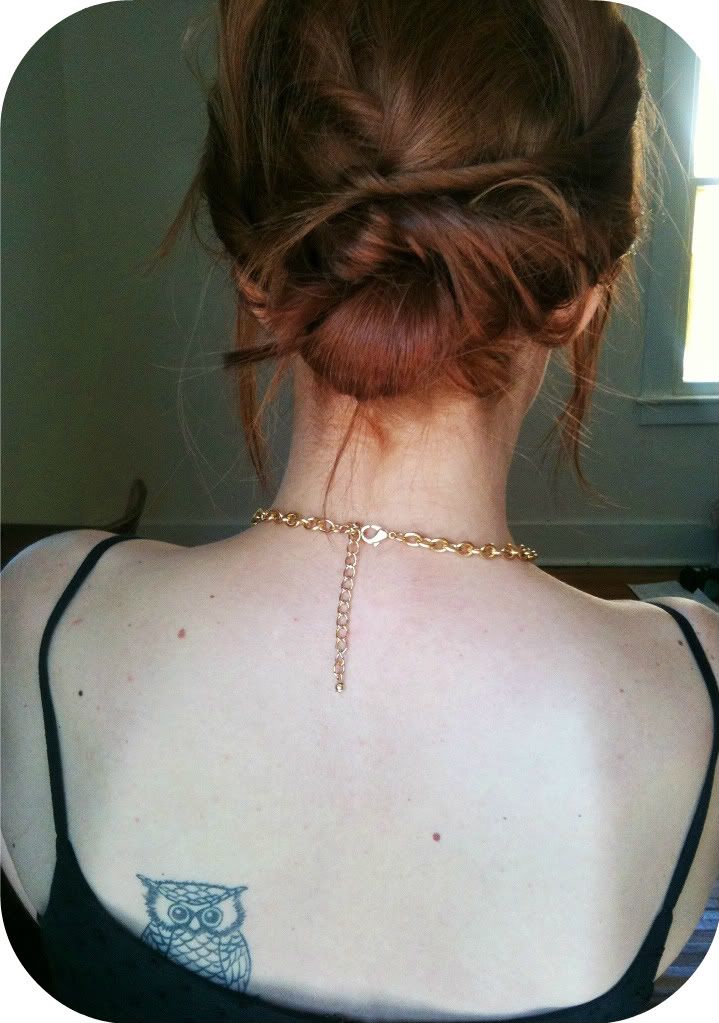 And no, I didn't do some weird editing job on my hair...I'm just
that
good at dyeing it. One part always ends up more saturated than the rest. I guess that's what I get for taking shortcuts. I know, you feel really sorry for me.
The reception was a lot of fun! The three authors selected for the award each read from their fiction, non-fiction, and poetry pieces, while I occupied myself with the hors d'oeuvres and open bar (!!). Matt also introduced me to a few of his fellow interns, and we spent some time socializing. The readings were excellent, but my favorite part of the night miiight've had something to do with devouring the little bags of chocolate awaiting us at our table. Also the ones that other people left on
their
tables. Sue me.
I'm going to try my best to make time to attempt a new recipe this week (and report back!). Hopefully school doesn't screw that up! I hope everyone is having a great Monday!