Do you guys ever come home from work/school/wherever at the end of the day and have this
need
to change your clothes before you go out/have dinner/whatever? I do. It sounds silly, but it helps me forget about the stresses of my day. It's just a little ritual that gives me a fresh start for a fun night!
That being said, I though it might be fun to choose something in my closet that I could style for daytime + evening. I chose this black + white button-down that I picked up while thrifting. This is how I styled it for my day: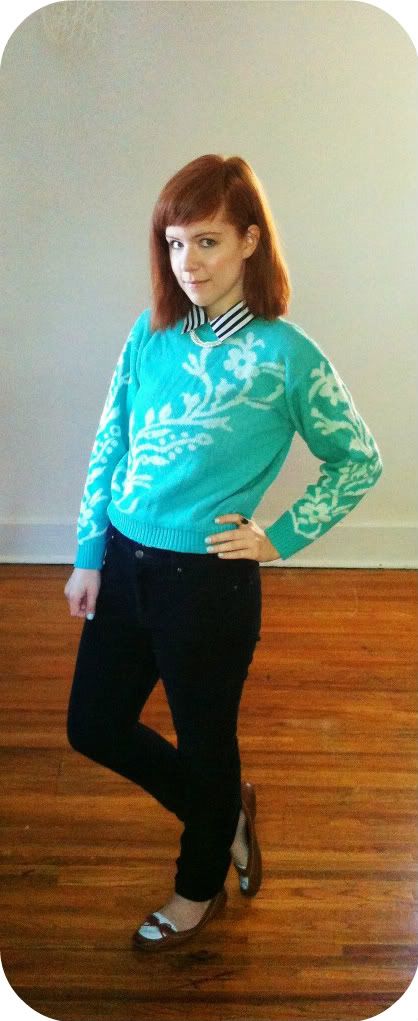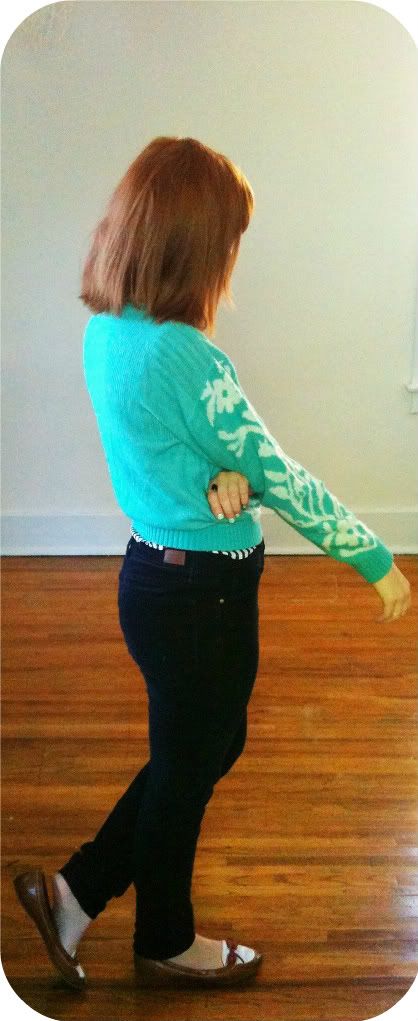 Sweater: Gifted from a co-worker who shares my appreciation of crazy sweaters
Button-down: Thrifted
Necklace: Gift from Matt <3
Pants: UO
Shoes: Beats me?
The combination of the sweater + the button-down happened pretty randomly. I kinda just stuck my hand into my sweater drawer and pulled this bad boy out. But I ended up really liking it! What do you think?
This necklace is pretty close to my heart. It belonged to Matt's maternal great-grandmother, and he asked his mom if he could have it to give to me as one of my 21st birthday presents. So sweet!
This is how I styled the shirt for evening: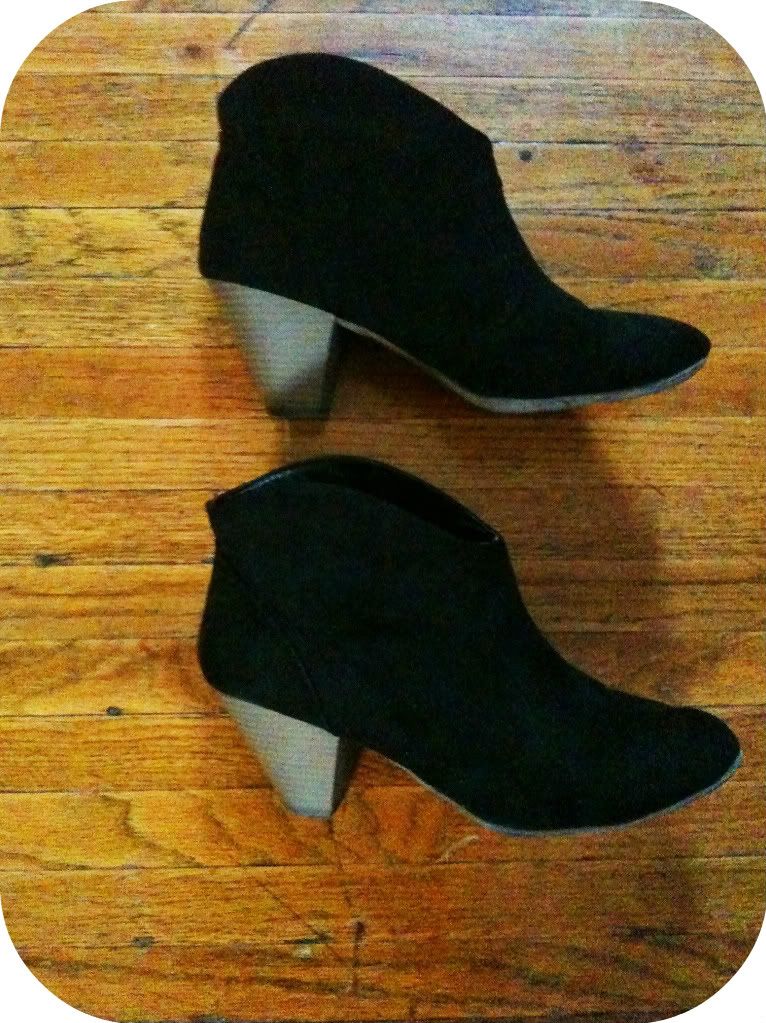 Cardigan: Another gift from co-worker mentioned above
Skirt: UO but I thrifted it
Tights: Target
Booties: Target
It's winter here again (?) so I opted for a cardigan over my black + white. And I obviously had to incorporate some pattern mixing- something I can't seem to make it a whole day without doing. It's a lot easier to put together if the patterns are in the same color palette.
I wore the evening bits over to a friend's house, where we drank a lil wine and played some board games. Yes, board games are a regular thing around here, don't judge.
Tonight, Matthew and I will be getting fancy to attend an event for
The Missouri Review
; the literary magazine he interns at. I'm pretty excited...it's not that often I get to
really
dress up, especially as part of a couple. Hopefully I'll be able to talk him into taking some photos with me : ).
I'm going to spend the rest of the weekend brainstorming some ideas for regular posts/features for this lil babe. Does anyone have anything they'd to see? I'd love to hear some ideas!