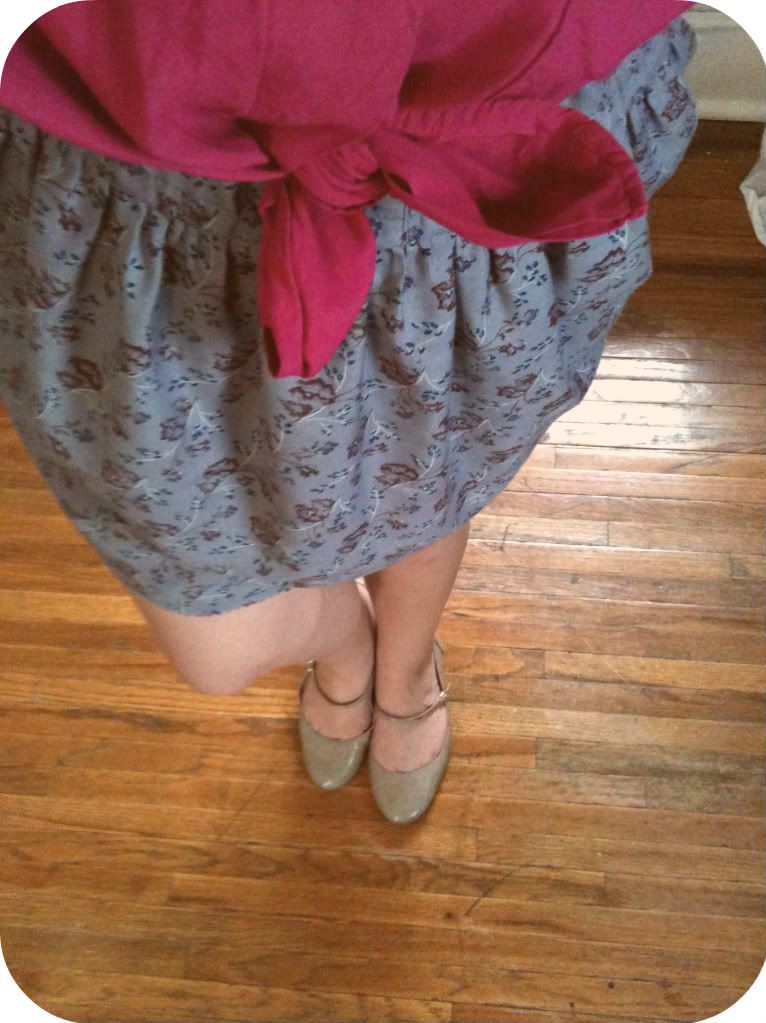 Top: Thrifted
Dress: Vintage
Shoes: UO
...that I always pick the
worst
days to wear skirts + dresses. Seemingly perfect as I step out the door in the morning always turns into me clutching onto hems for dear life and hiding behind anything stationary and larger than me. That last part may not be true, but the wind gets pretty intense.
Anyway, this blouse is one of the articles that followed me home from The Wardrobe, and I'm in love with the color. I plan on paring it with some reds and (more) purples in the future. And if you follow me on Instagram (
leahjgee
), you know that I love this dress and wear it way too often. It's something I picked up a couple of months ago during one of many trips to
Maude Vintage
. Sometimes I feel like I'm there
all the time
. Not complaining.
The shoes are Kimchi Blue from UO- I think I got them in '09? They used to be T-Strapped, but I cut the vertical strap off long ago.
And since you're dying to know- - that thing above my head in the first two photos is Matt + I's attempt at
this
. Clearly, it worked really well for us. It'll be coming down before the next outfit post, as I have enough to worry about besides a decaying-yarn-glue mess hanging above my head for all eternity.
It's Thursday! Get excited about the weekend!
See y'all around!