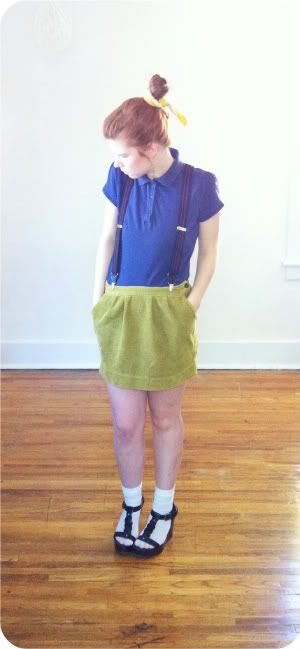 I hate the way bobby pins look. Grow hair, grow!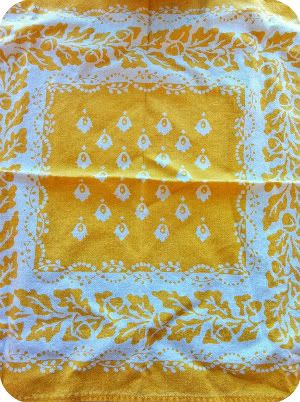 Shirt: No Idea
Suspenders: Thrifted (and temporarily stolen from boyfriend's closet)
Skirt: Old Navy a couple of years ago
Bandana: Gift?
Socks: Target
Shoes: Target (this is becoming far too redundant)
Disclaimer: This is what I wore until I stepped out the door (changed into sandals that I couldn't seem to get a decent photo of). I just couldn't justify walking around on a college campus all day in these shoes. Maybe you can't tell, but they're a good five inches tall. If it were evening, sure. If I didn't constantly have to do the pretty-much-run to class, of course. If I were wearing shorts, pants, or a longer skirt- why not? Maybe all of these reasons are legitimate, or maybe I was just feeling particularly self conscious...it's hard to say. What do you think? Should I have just sucked it up and done what I wanted in the first place?
This weekend has already dissolved into one giant to-do list, unfortunately. But hopefully some of my tasks will end up benefiting lil baby blog here in the future! What about you guys? Any big plans for the weekend? Please, let me live vicariously through you : ).