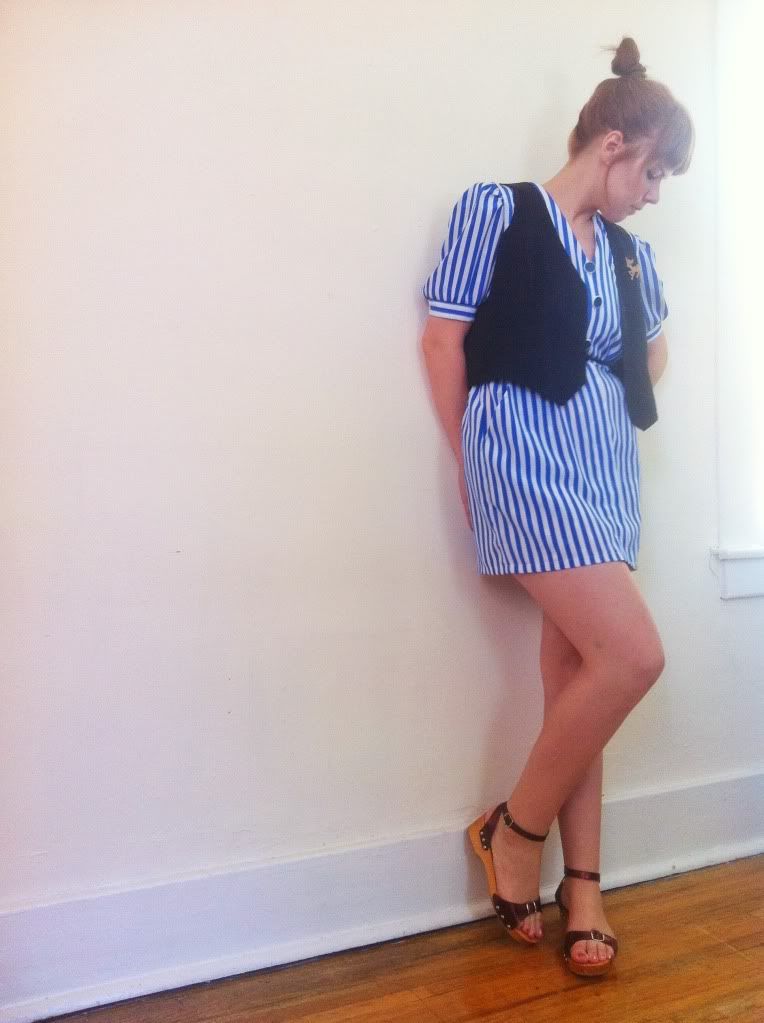 This is Norwegian me (5'8"...ish) trying to pull off a petite dress; hence the title. What you see before you is the manifestation of years of coveting a lesser height without much success, clearly, through the vessel that is reclaimed/re-adjusted vintage. It's borderline (in propriety) at best, but I'm not above awkwardly scooch/wiggling into and out of a chair for the sake of some fantastic stripes.
Also, this thing has a giant, white, completely 80s collar which I tucked in on this, the day of the scooch sit. Hence the title again.
Do you guys have any items you're pretty iffy about, but can't seem to let go of? I MUST KNOW.