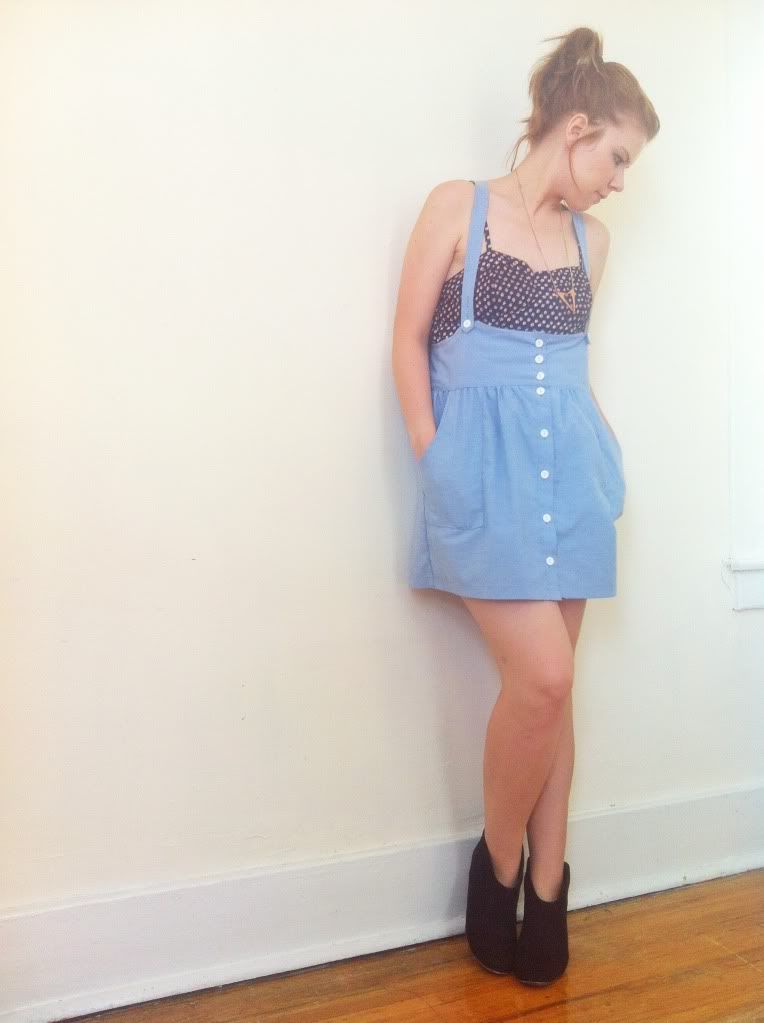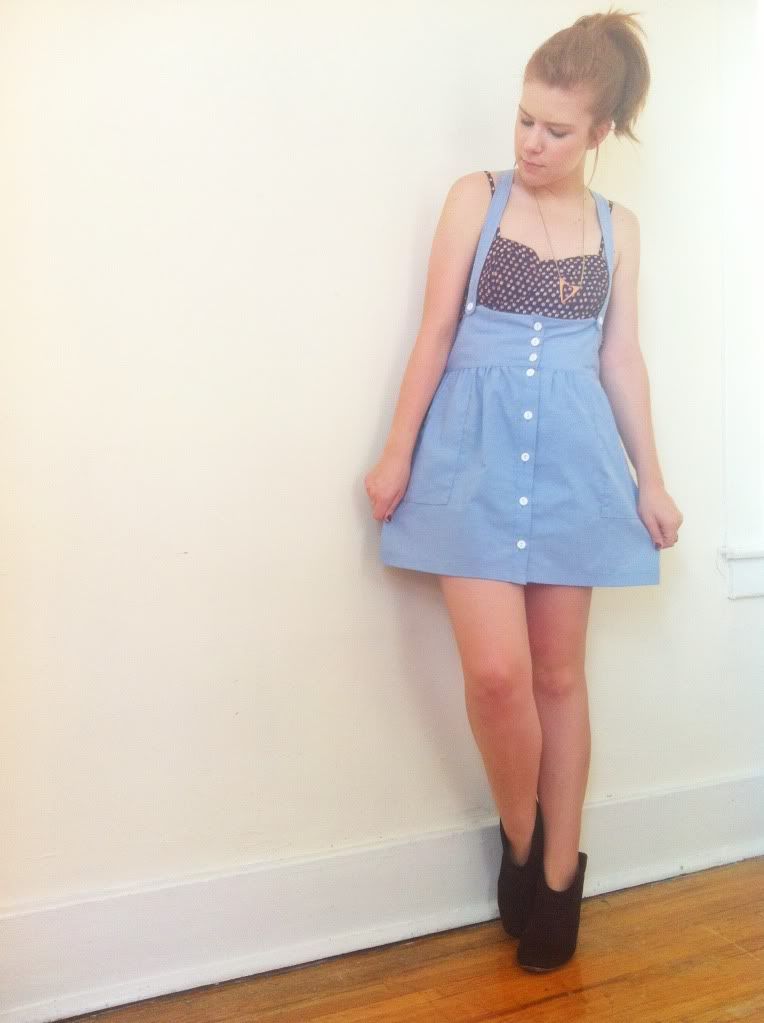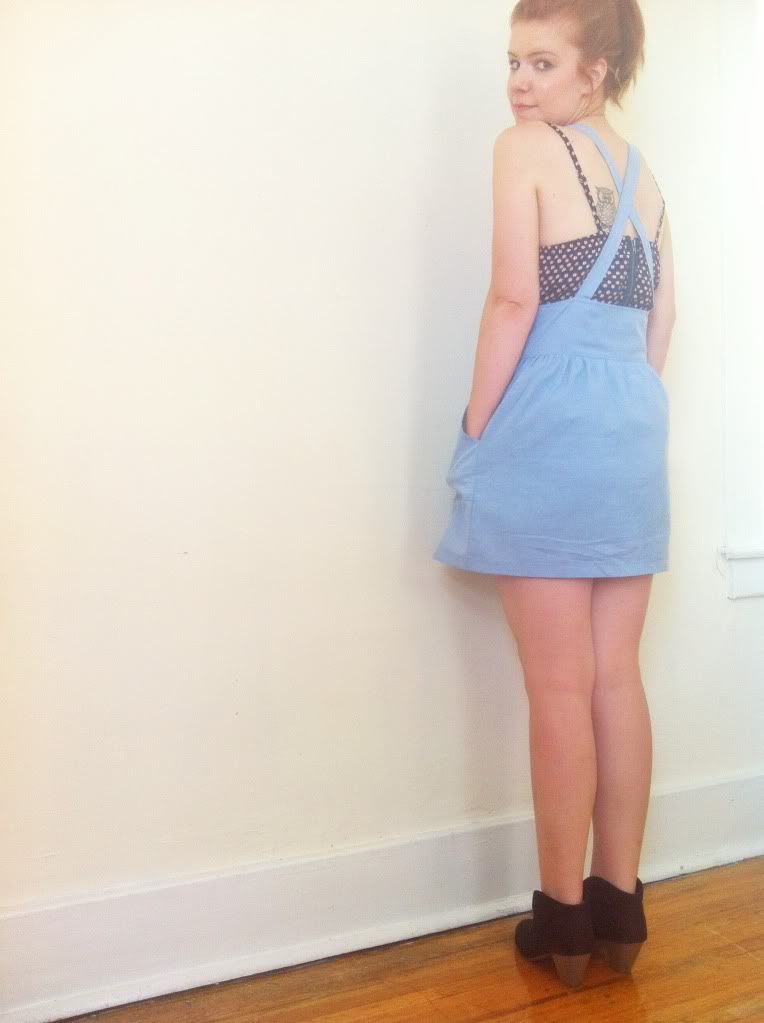 Patterned Dress: Target; Suspender Dress: Urban Renewal; Necklace: No idea; Booties: Target
I made better use of
this dress
, here, I'd say. I did not have to worry about it clinging to my nether-regions, though a prime concern did involve consistent re-adjustment of the bustier portion. IT NEVER ENDS, I say.
I really wanted to find a great bandeau to wear underneath this must-have from Urban Renewal, but alas, most of what I have to work with in my price range and within the confines of my current location lies at the mall, and sometimes cloth napkins from aerie just can't give a girl woman what she needs; know what I mean, jellybeans?
Until tomorrow, friends! I love you.