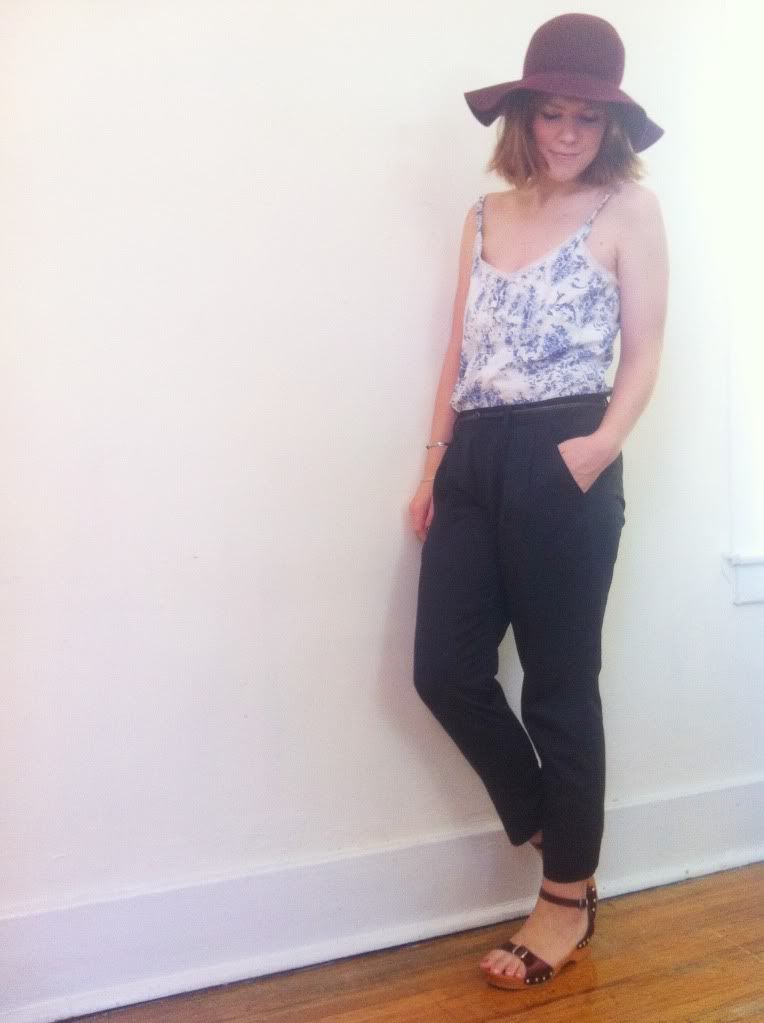 Hat: JcPenney ($6!), Camisole: Wet Seal (stop looking at me like that, this was ages ago), Pants: The Gap, Shoes: tuto
ATTN: If you have a "thing" about feet, please ignore the next picture.
Oh, hello there; nice to meet you. We're Leah's new clog sandals- her first pair, to be exact. She'd been searching for us high + low for months, but to no avail. Finally, one fateful day, she located us at just the right price point, and now calls us her very own.
From what we can tell, she's head over heels for us, and plans on wearing us all too often this summer; she hopes you won't grow tired of seeing us. She actually plans on expanding her collection by adding fellow clog brethren to the family in various colors and shapes, so she'd like you to be prepared for that.
Once again, it was nice meeting you, and we'll be seeing you around. A lot.
That is all for today.