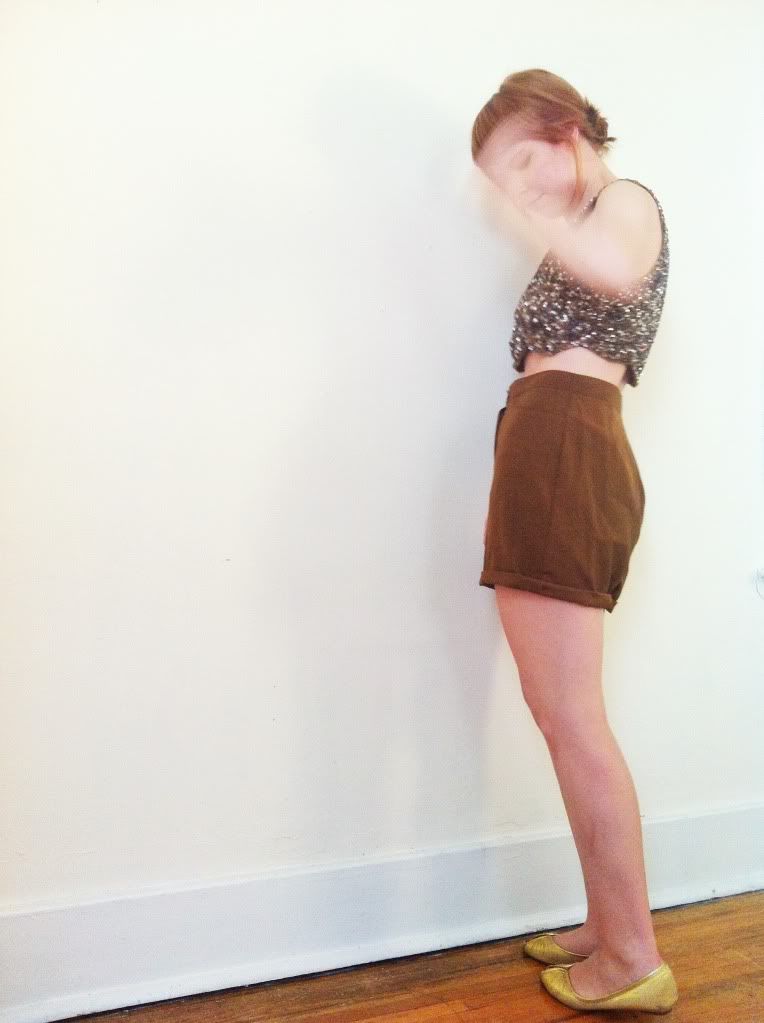 What is she doing with her arm, you ask? We'll never know...
This is what I wore to dinner and a going away party of sorts on Thursday night. I forgot to get detail shots, but I have provided you with a pretty spectacular (severe sarcasm) bathroom photo to help with that. Also, there's a pretty nice shot of the vest on instagram (@leahjgee). Normally I wouldn't care, but the beading on this thing is
so
pretty. Not to mention the scalloped hem. Must see : ).
Remember when I said the thing about occasionally giving in to new items cause youjusgottahave'em in the last post? This vest was one of those times. Only, I was able to convince Matt that it would make a great, completely appropriate Valentine's Day gift, so I didn't have to actually shell out for it. Isn't it great when that happens?
I found these shorts at The Wardrobe- this thrift store that's a block away from by apartment. They're the perfect high-waisted pair, and I can't believe the luck I've been having at that place lately. Thrift gods showin' your girl some big love lately, y'all.
What exciting things have we been up to this weekend? I'm about to dive headfirst into my sourcing class...the final is tomorrow! At 7:30AM! Ahem,
7:30 AM!
Shoot me.
Wish me luck!