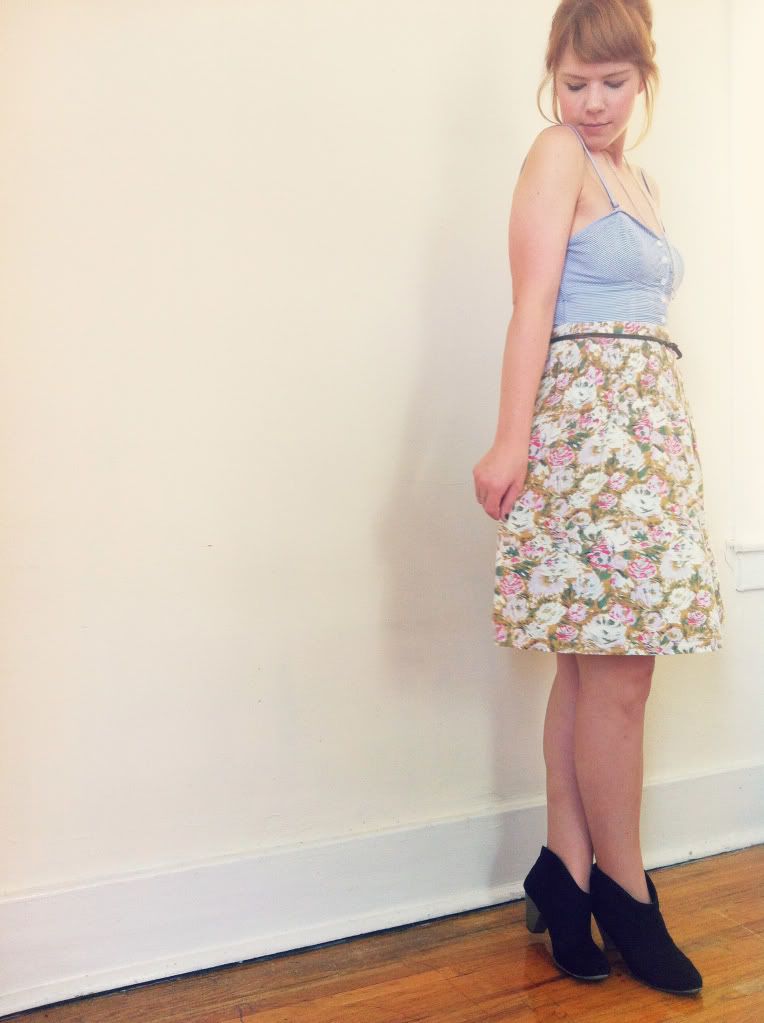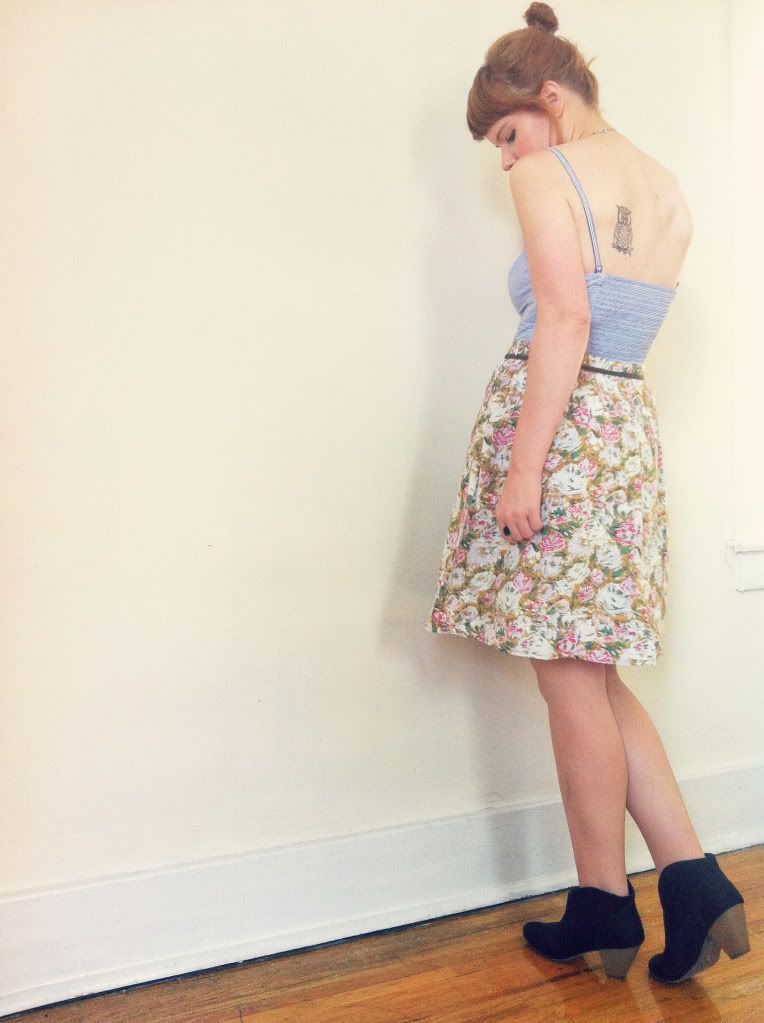 Given an a-line skirt and some alone time, I will twirl.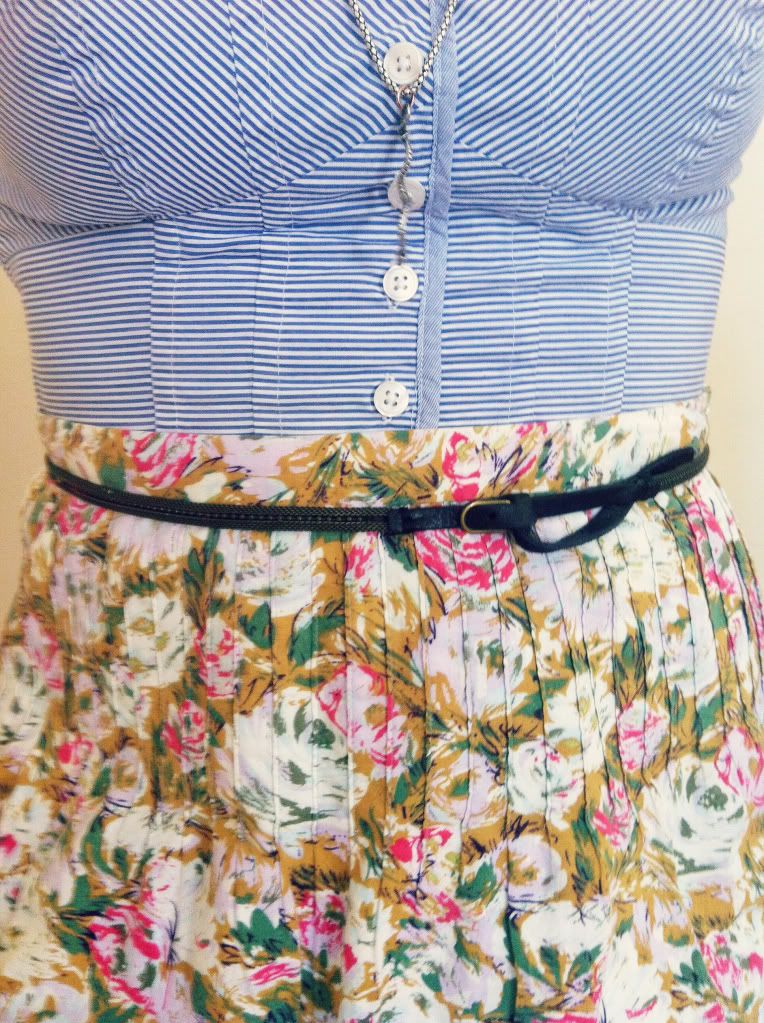 Dress: Thrifted? Originally from American Eagle, but can't remember where I picked it up.
I wore this for a day of little work, much friend time, and some adult slushies. Isn't it the best when you spontaneously hit it off with friends of friends? I guess because of how busy I often am, I don't really get a chance to make that many new acquaintances- so I'm especially grateful when it just happens on the fly.
Anyway, I totally fooled you guys with this top (not)! It's actually a dress that I put a skirt over. I told you, I can't go a day without mixing some sort of pattern. It's a disease. Call the doc!
Finals this week! And due to unforeseen circumstances, I may not be taking summer classes after all; which would be both a blessing and a curse. We'll see.

What are you guys doing for the summer? Anything exciting? I think all Matt and I want to do right now is go swimming and eat popsicles. Dream big, right? : )