Hey guys! Happy Tuesday!
Remember when I did a
morning vs. evening post
? Well, I recently acquired this great pair of tropical/jungle/amazon print shorts while thrifting, and I love them so much that I wore them twice within the span of three days! And, incidentally, once was for a daytime look, and the other was for an evening adventure; so it seems I was
meant
to do another morning vs. evening segment. Here's the daytime look: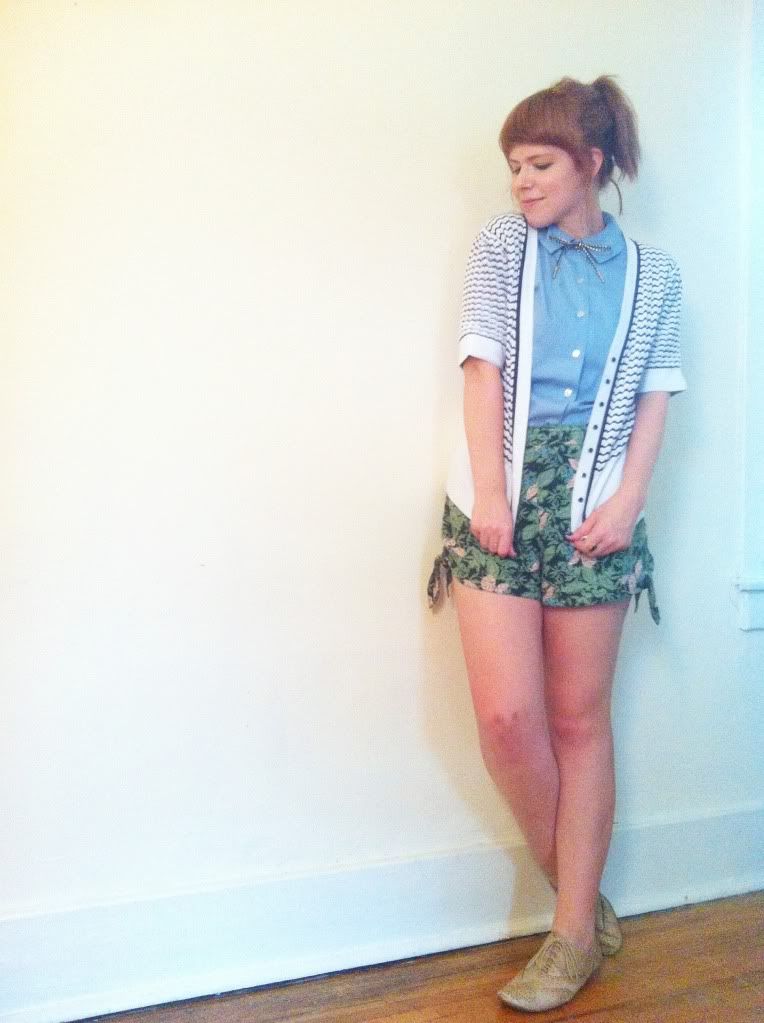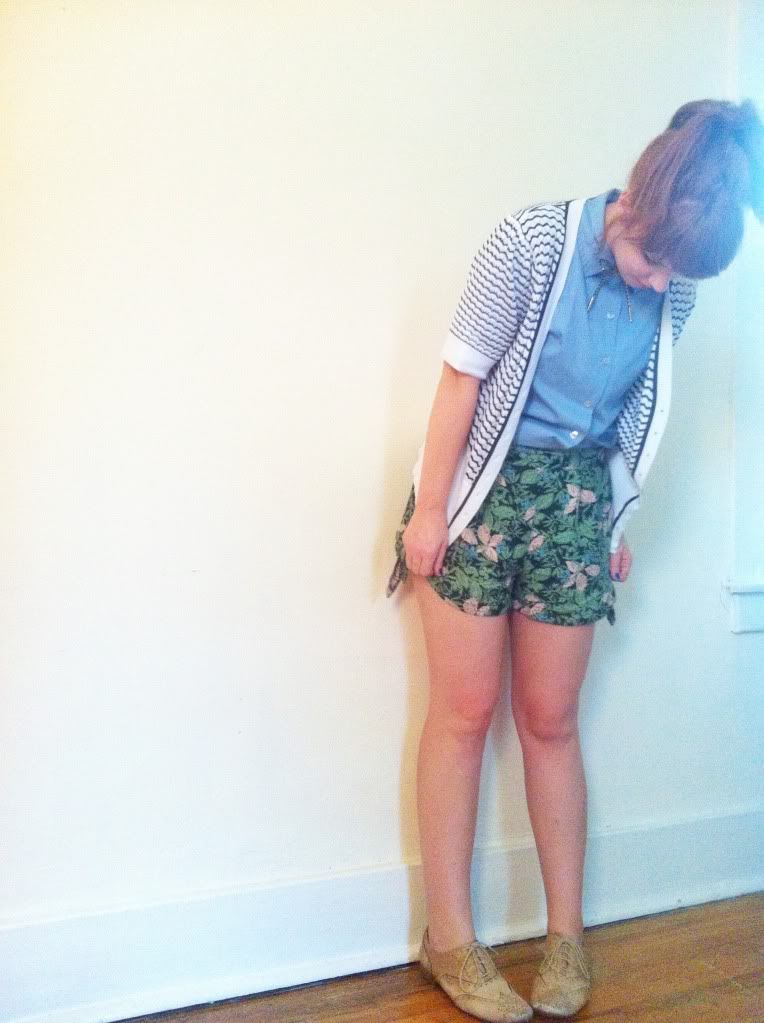 Please excuse my hair, as the weather was all kinds of rainy and humid yesterday, and I just needed to get it up + out muh face.
I had originally just planned on wearing the shirt and shorts, but had to throw another pattern in there. I'm telling' ya, I'm diseased.
I found these lovely bottoms last week at a thrift store/vintage shop that I never really get to wander into. It's another place whose prices (on vintage, anyway) are a bit steeper than I'd like, so I typically just walk right past. But I had some time to kill last week, so I gave it a go and walked away with these babies and a beautiful crossbody bag. I'm really glad I stopped by!
Now here's how I wore them for evening: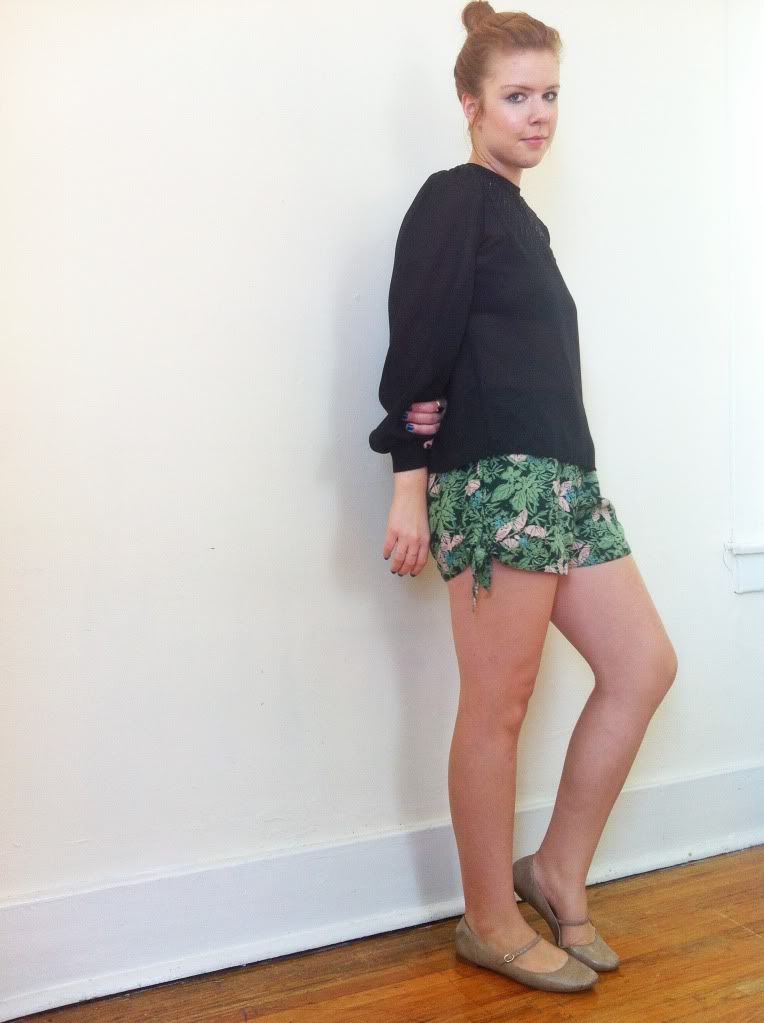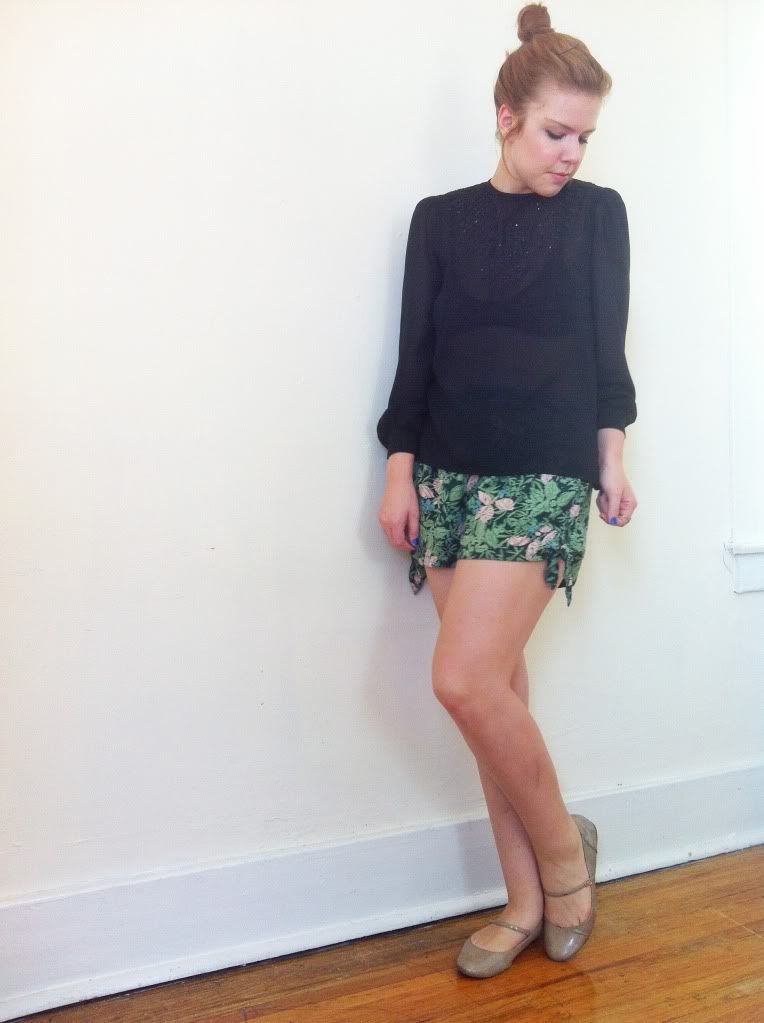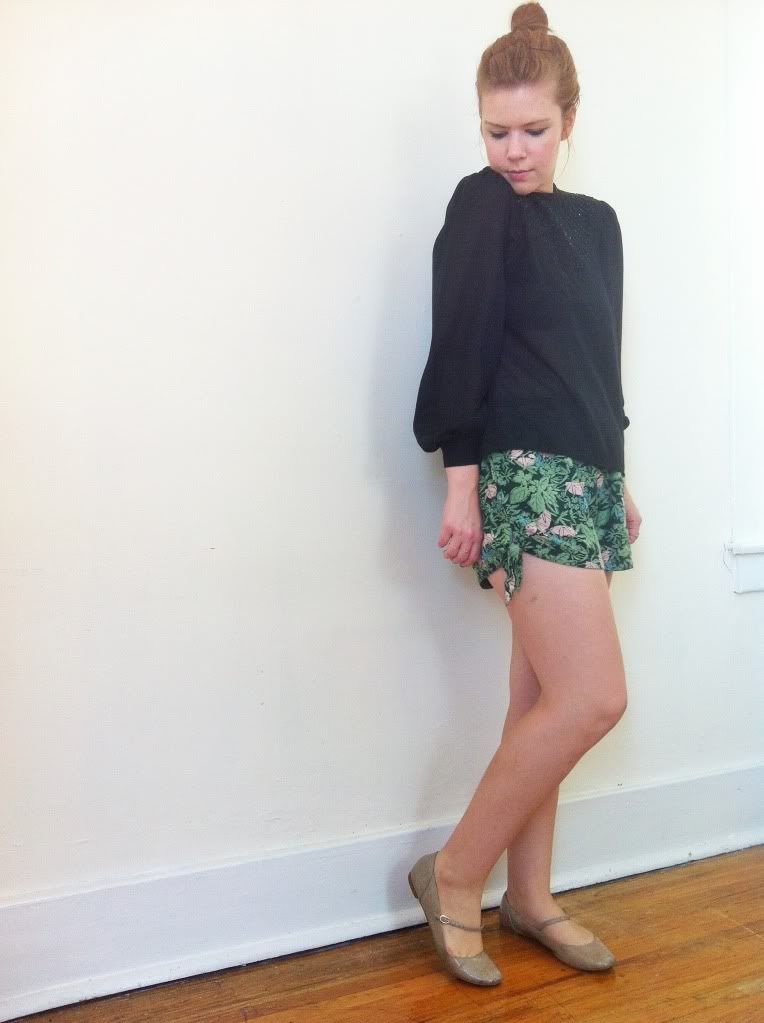 I'm really mad at myself for not getting a detail photo of the beading on this shirt. It's quite pretty, and what is up with me forgetting about my wonderfully beaded tops lately? Another time, I'm sure.
Anyway, the blouse is semi-sheer, and I wore a great black lace bra from American Apparel underneath, that you can only kind of see in the photos. All that to say that that's what made it more "evening" to me. I also regret not wearing my wedges at this time; it would've been the perfect opportunity and would've taken all this someplace else.
I wore this out for Cinco de Mayo on Saturday night. We ate at a Mexican restaurant (yes, guilty) and went to a show featured a couple of local bands; one of which was Believers , who put on a pretty spectacular show. Only a select few audience members were not movin or groovin'. Check 'em out!
'Til next time, my fine friends!