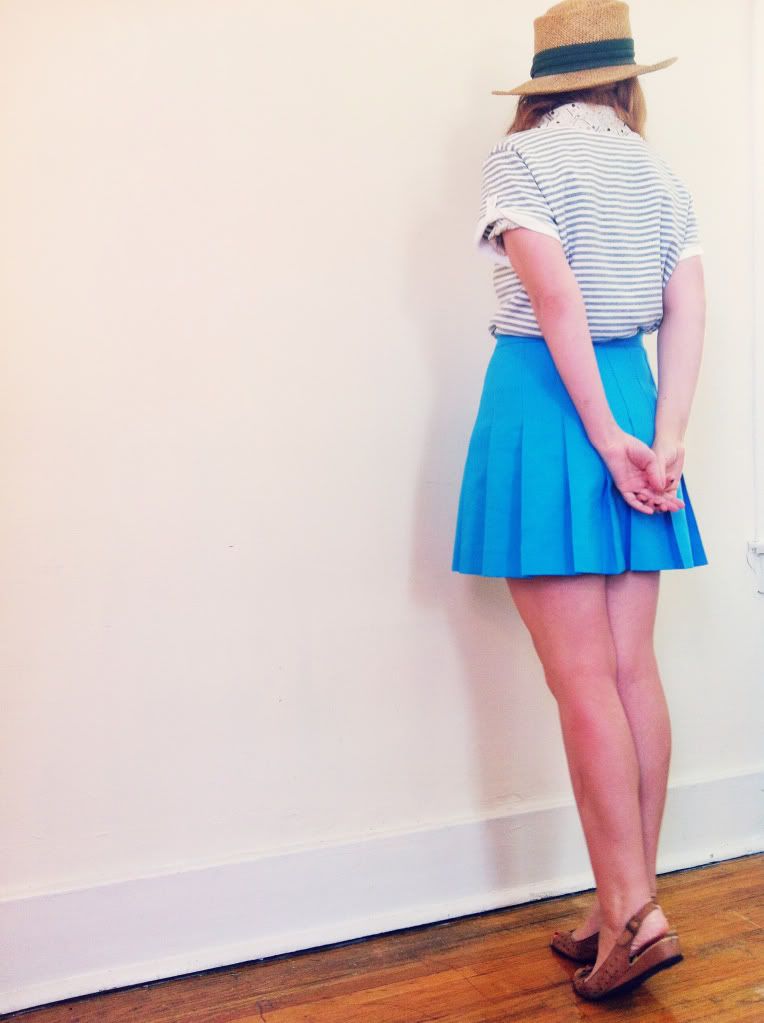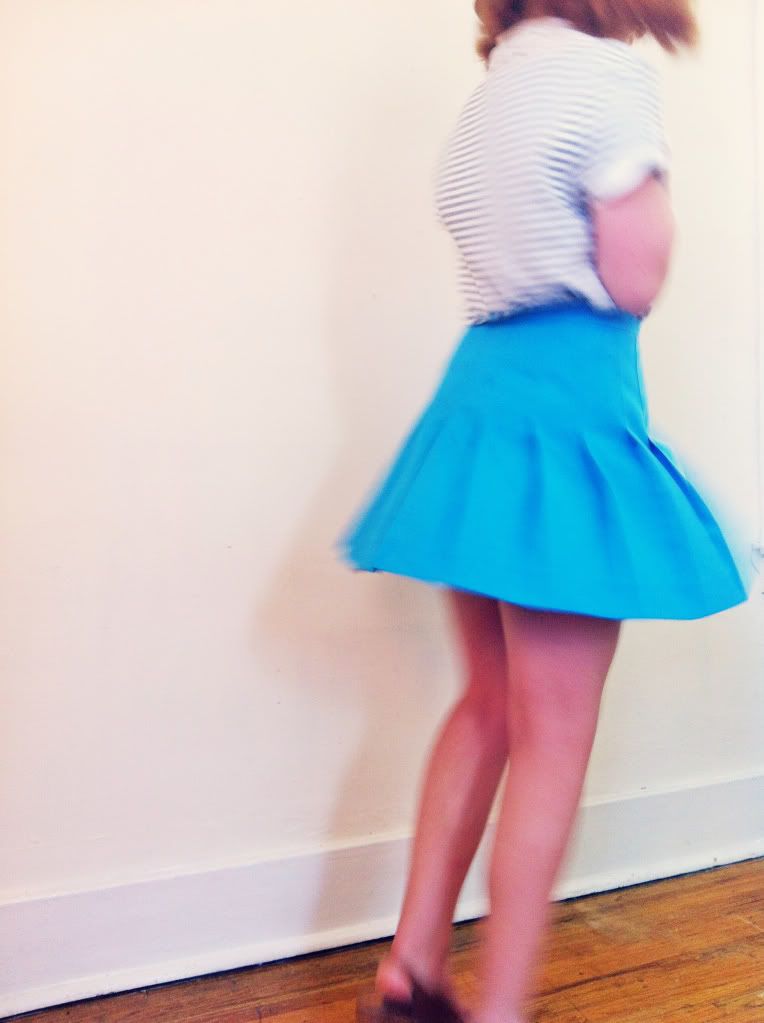 Shirt: Thrifted
Striped Shirt: Yard Sale-ed?
Skirt: Thrifted
Sandals: Kimchi Blue
Hat: Thrifted
There's something going on with this hat in the first couple photos that is unfortunately reminiscent of Smokey the Bear. My uncharacteristically large head forced the top to go against its instinct and pop out? Whatevs, guys. My big head is beautiful : ).

I just realized almost this entire outfit is thrifted! Yay me! I really try my best to exclusively buy thrifted/vintage/secondhand items, as it's a)cheaper b)way better for the environment. It also allows for more creativity, I think. But that's just my humble opinion.
The only real exception to this rule of mine, however, is for footwear. I've decided that this is the year I become an adult and start buying quality (read: more expensive) shoes. I'm tired of having to buy a new pair of sandals, boots, etc. every year simply because the ones I purchased previously were crap and I should've known better but UO was having a huge sale and I couldn't take my eyes off them and the cute shopboy with the eyes said he liked them. I mean, that didn't happen to me. (.....)
Also, sometimes you're internet drooling window shopping and you can't help but fall head over heels for something new. But typically I'm too broke for new, so it works out! : )

I'm sorry all you've been getting is outfit posts! I truly intend for this to be much more, it's just that I'm juggling quite a lot at the moment, so it's hard to sit down and brainstorm some segments. If you stick with me, I promise it'll be worthwhile.

Any plans for Cinco de Mayo?