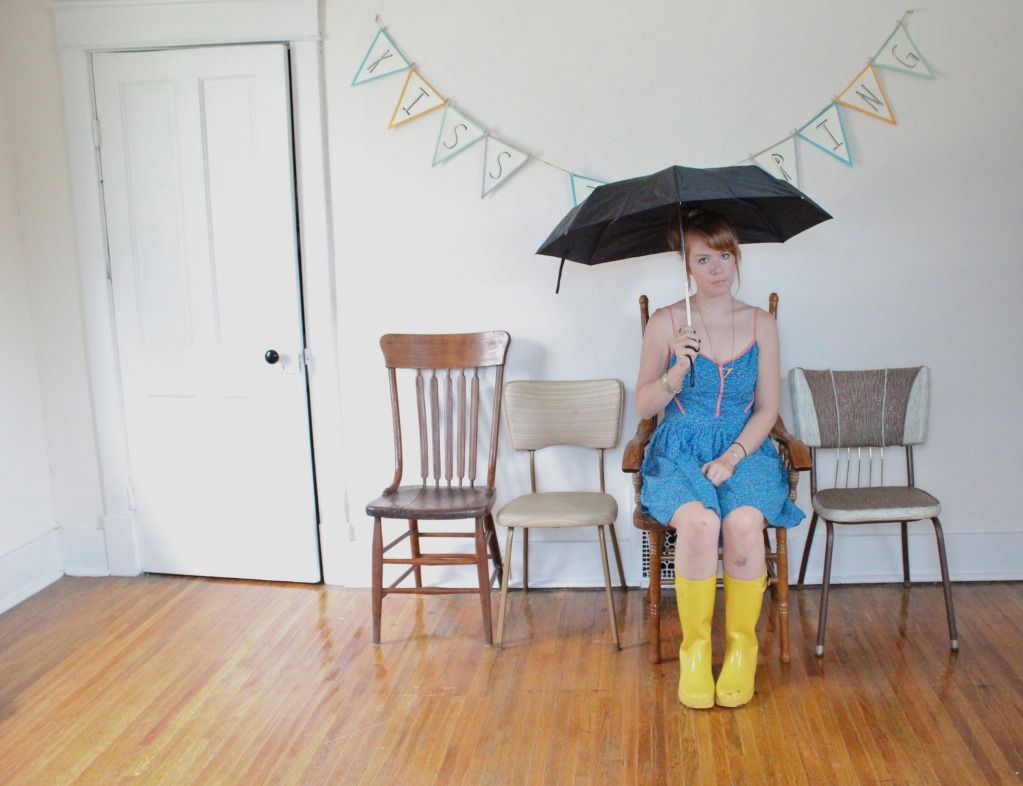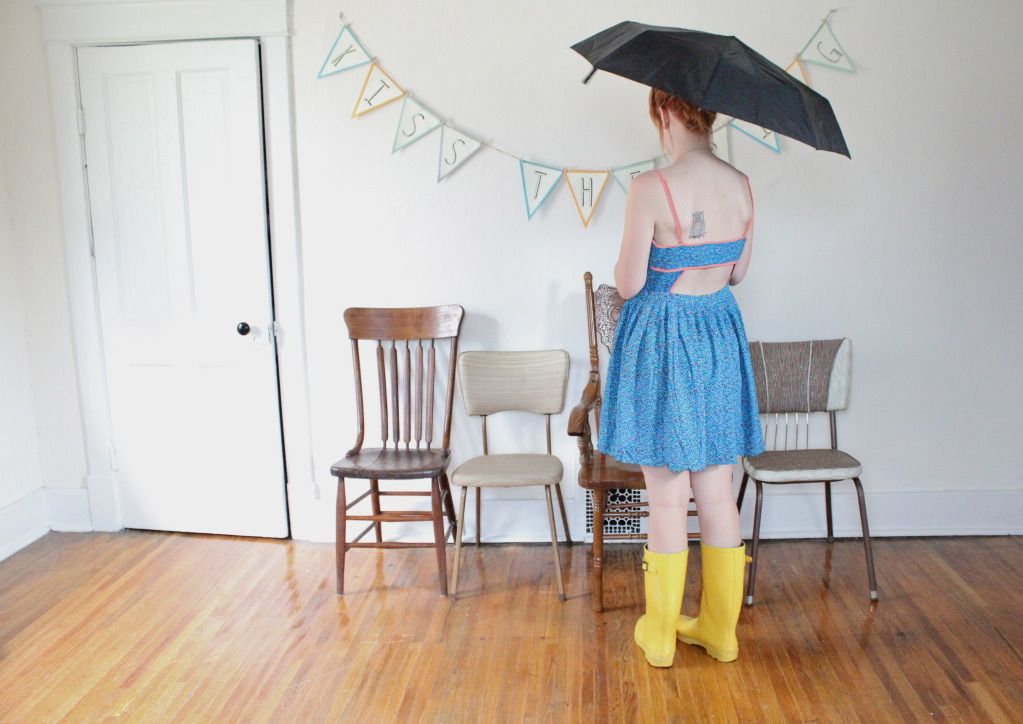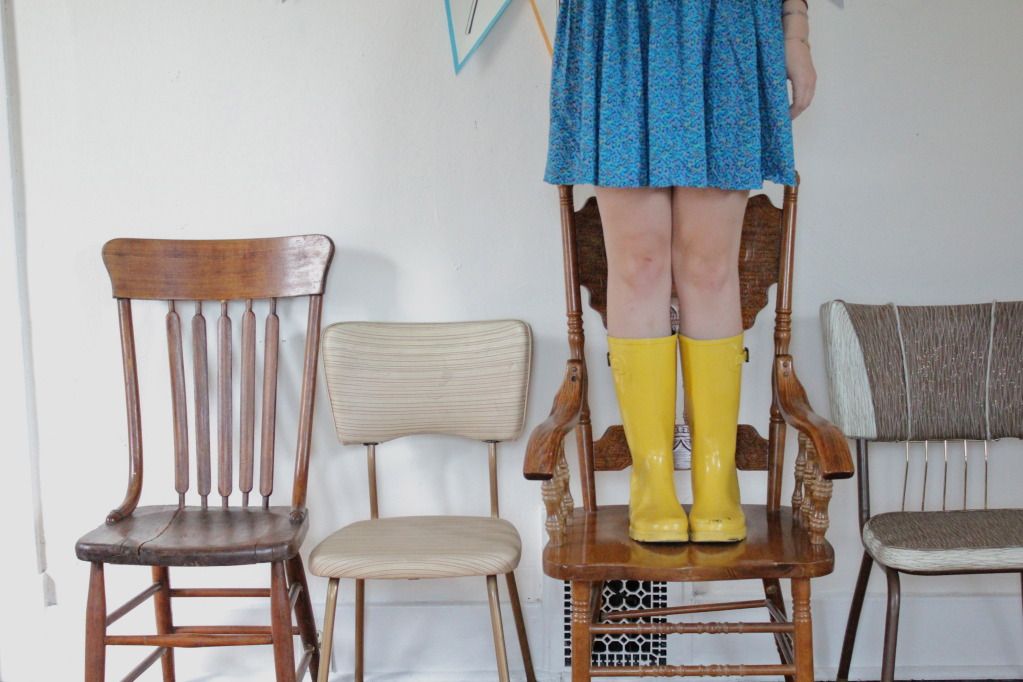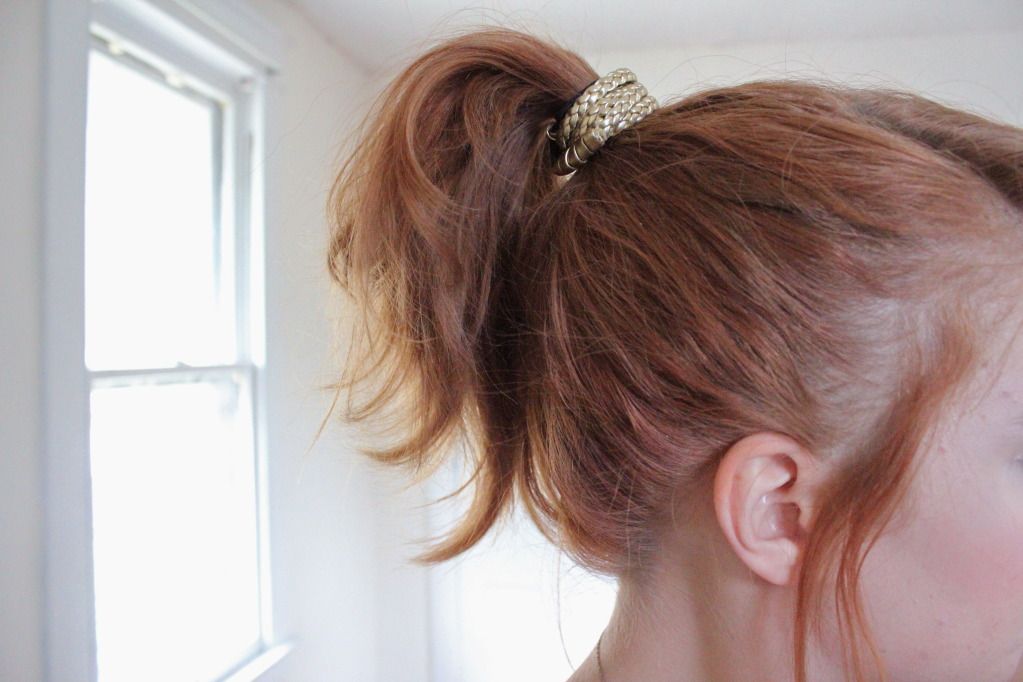 Bad luck, be damned! It's raining and I'm venturing out to a barbecue.
I picked this dress up while in St. Louis with Matt last weekend. It's about 2 sizes too big, but was on big time sale, so I'll make it work. Who doesn't love a cut-out?
I was inspired by this
Refinery 29 Tutorial
to try a cuff-like ponytail accessory. It's a headband I had laying around; my more tame version of the cuff R29 featured. Perhaps I'll work my way up to something more extreme? We'll see. I am very keen on finding more unique/unconventional hair accessories, though. Using objects for purposes other than they're meant, etc. We'll see if I come up with anything crazy.
'Til next time! Thanks so much for reading!