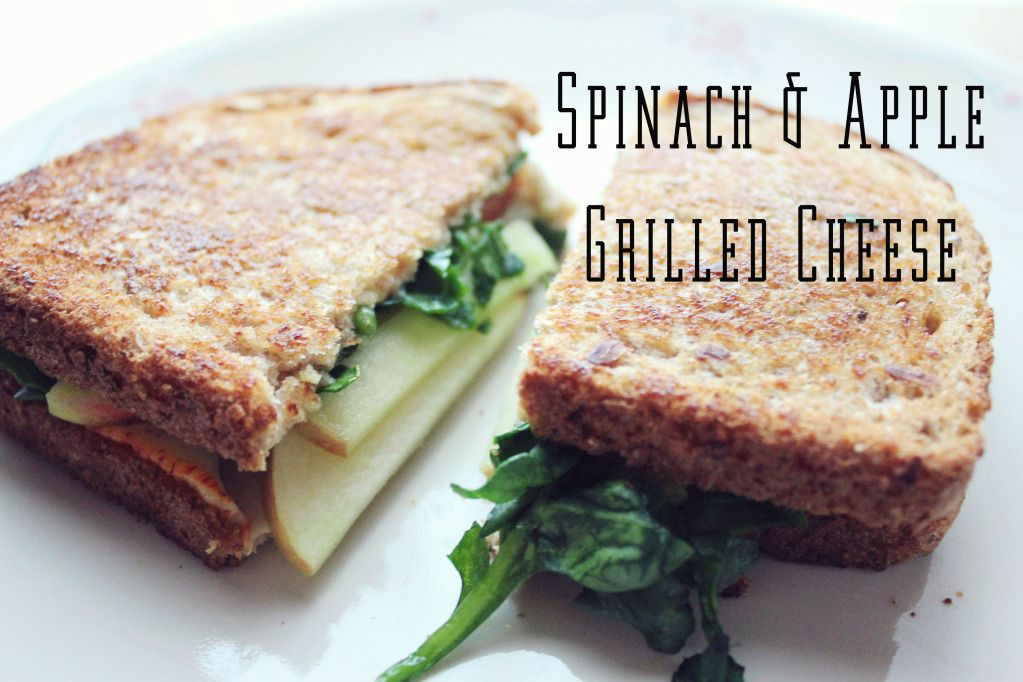 I first experienced this otherworldly combination at a cafe in the town where Matt and I lived before moving to Columbia. It was one of the many moments, where, not to belittle the tremendous effort (and clear success) of the cafe, I looked at Matt and said, "I can make this." And that's just what I've done a handful of times since.
I won't insult your intelligence by explaining the basics of a grilled cheese. But after the essentials are in order, you'll want to slice up an apple really thin. I use my apple slicer, then slice my slices with a knife.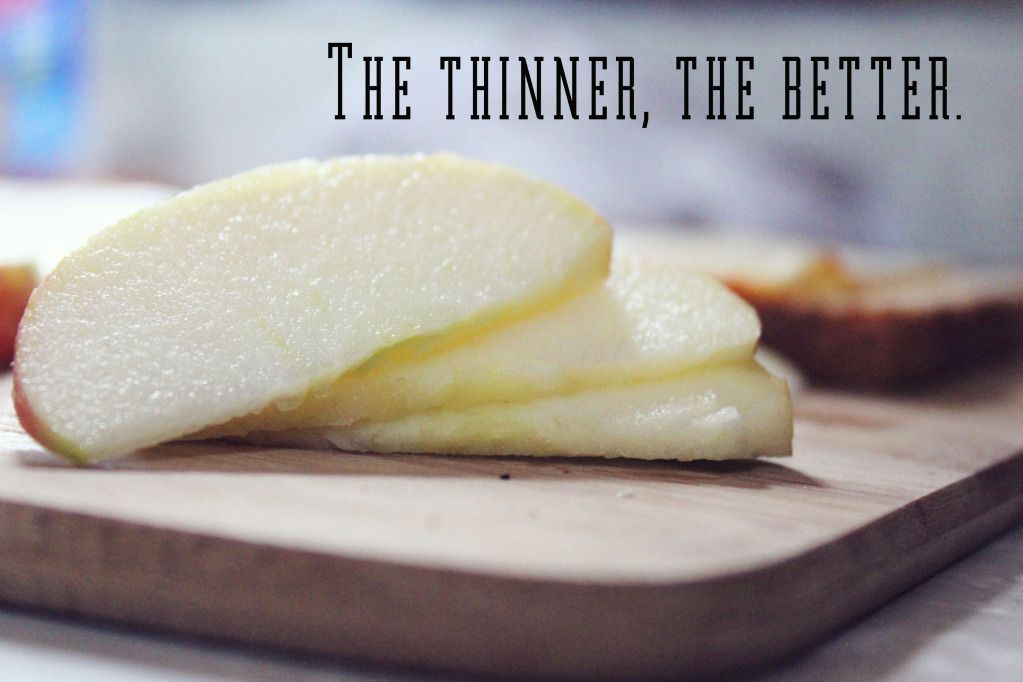 Then, you'll want to wash and tear some spinach, and add that to the stack as well. I typically use a handful of leaves, but it's up to your discretion and how many muscles you're interested in gaining (Popeye reference?).
After buttering the outsides of your sandwich, pour a small amount of oil (we like olive) in a pan, and brown the outsides/melt the cheese over medium heat.
Voila! And just in case you're interested in getting adventurous with your cheese selection, try this with brie. Heaven in your mouth- promise.