Let's have a moment of celebration (I know I did) for my first sweater of the fall season! Albeit, I paired it with quite a mini skirt, but it still counts! I wore this last weekend while Matt and I were just mosey-ing around, exploring our neighborhood a bit more. It was one of those moments when I discover someone is watching the outfit photo session, and I get embarrassed and hide on the opposite side of whatever building I'm in front of. #shygirlproblems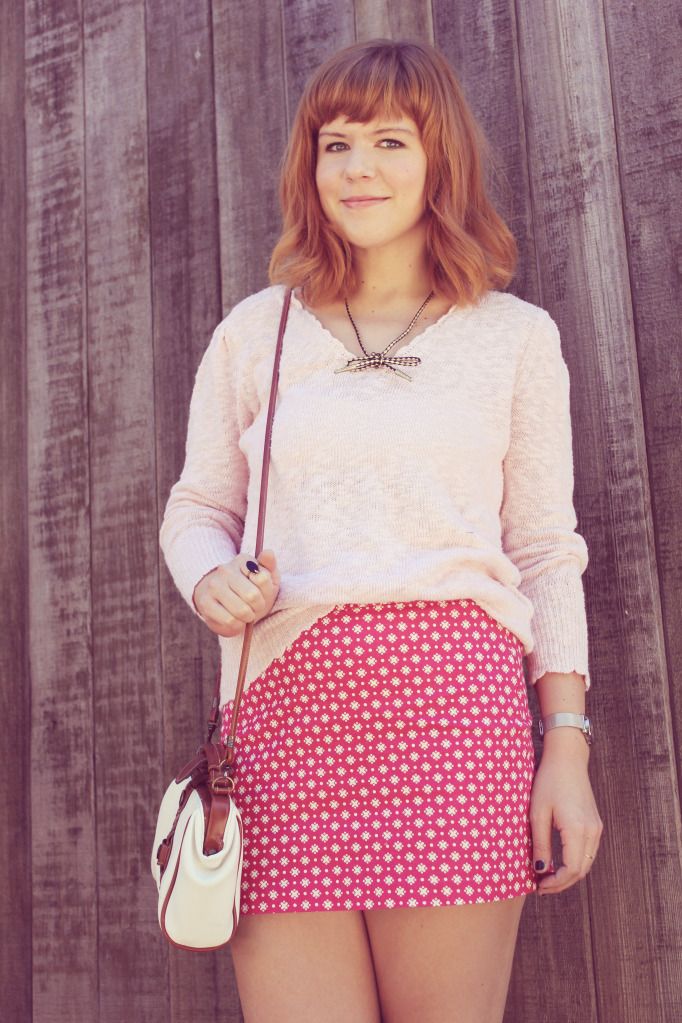 This sweater is something I stole from my mother's closet during high school, and have loved to pieces ever since. I have to say, mom was pretty on-point with her sweaters- I have 3-4 of them in my closet. While I can't say as much for her mom jeans, I can give credit where it's due.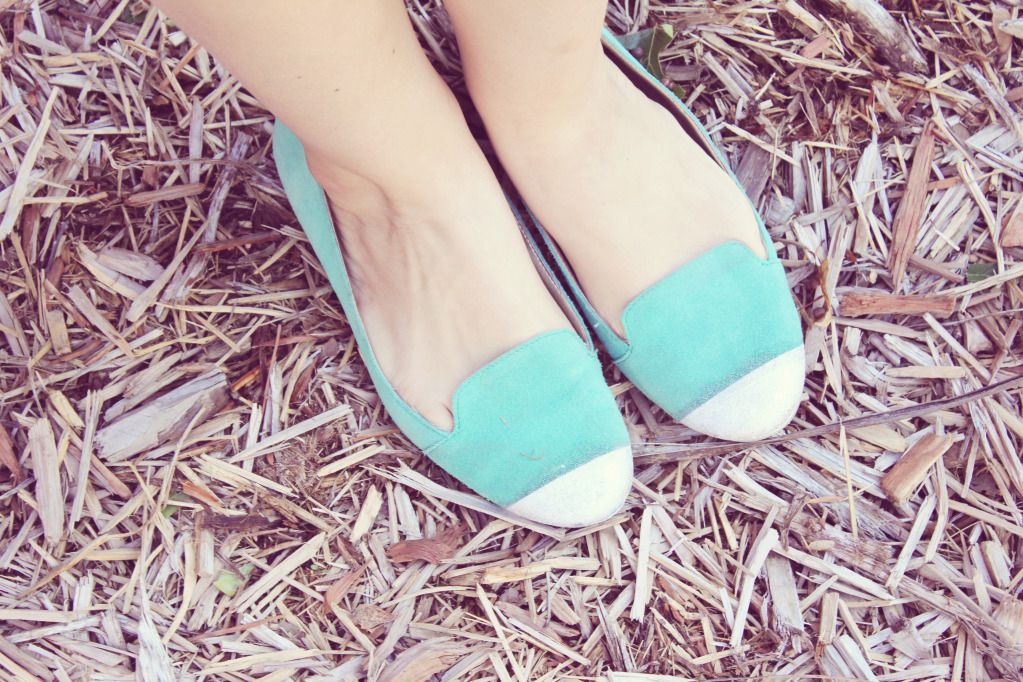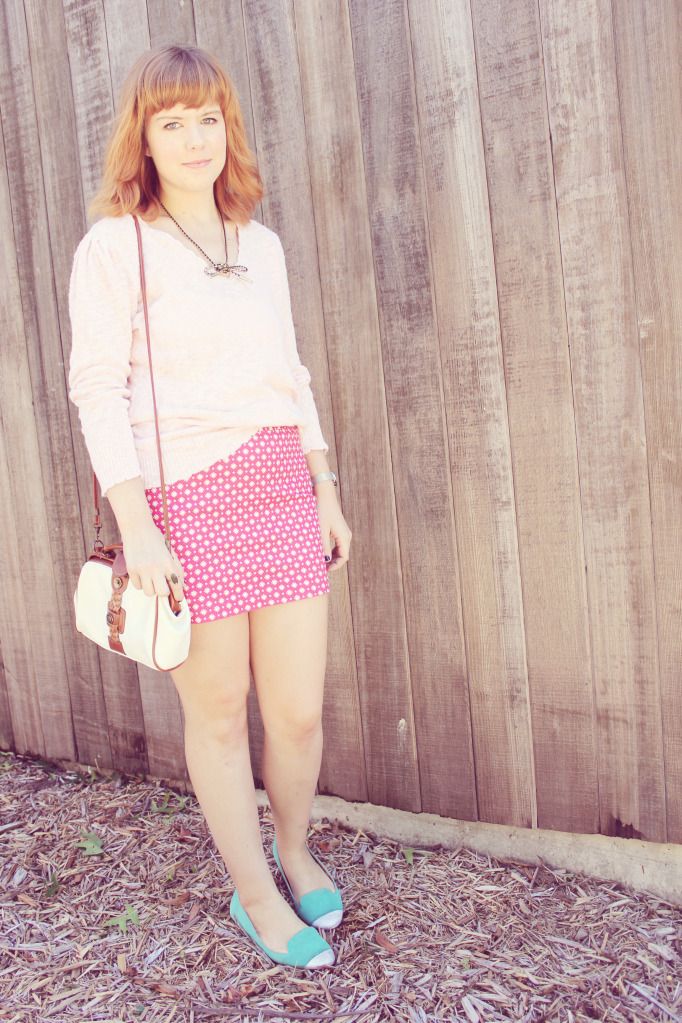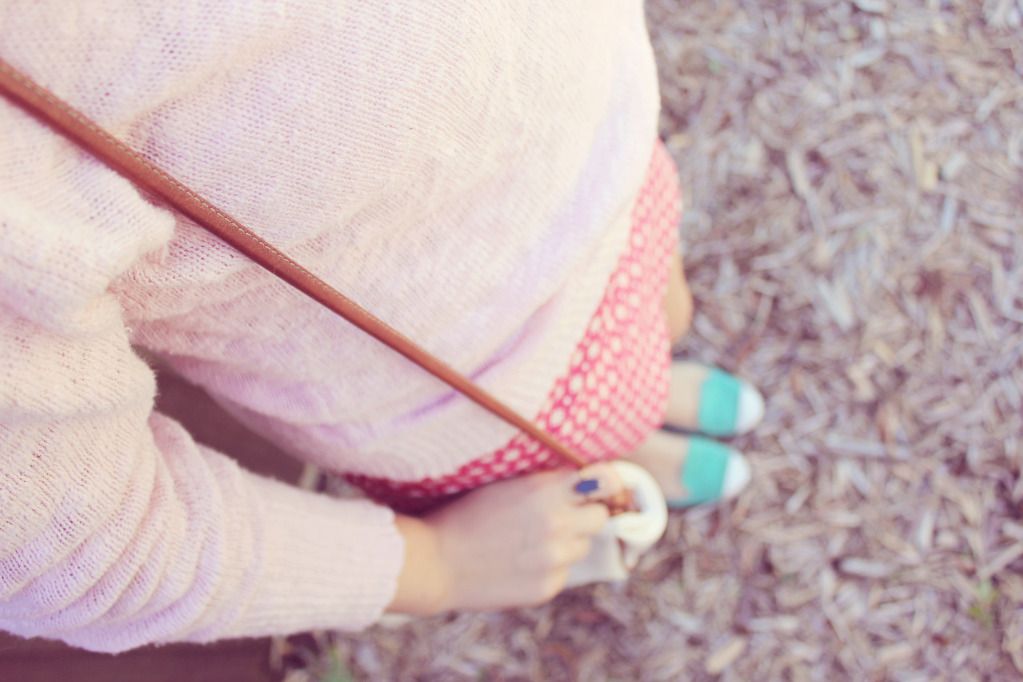 Sweater: Stolen from mom; Skirt: Thrifted; Shoes (altered by me): Target; Tie: Vintage; Bag: Thrifted
Any plans for the weekend? I'm hopefully going to kick this head/throat ache I've got going on. Wish me luck! See y'all Monday!