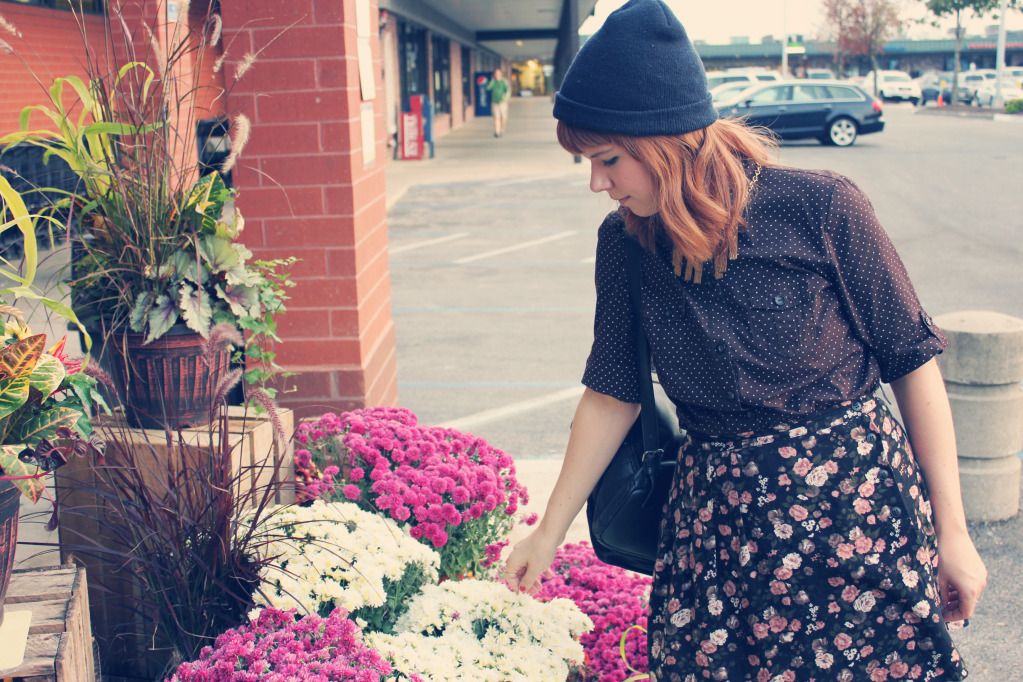 This was the day I asked Matt to take my outfit photos at the grocery store, since it was getting very close to sundown, and we were desperately out of food. Two birds, y'all.
However time-convenient, this idea of mine was nonetheless unsettling to someone as outwardly shy as myself. Am I a masochist? Maybe. But I managed to get through the ordeal (sarcasm) relatively unscathed, and with dinner in hand, to boot.
I love peanut butter more than almost anything, and this is definitely my favorite at the store.
Dress (worn as shirt): Thrifted; Skirt: Vintage; Shoes: American Shoe; Tights: Target; Necklace: Target (alterations by me)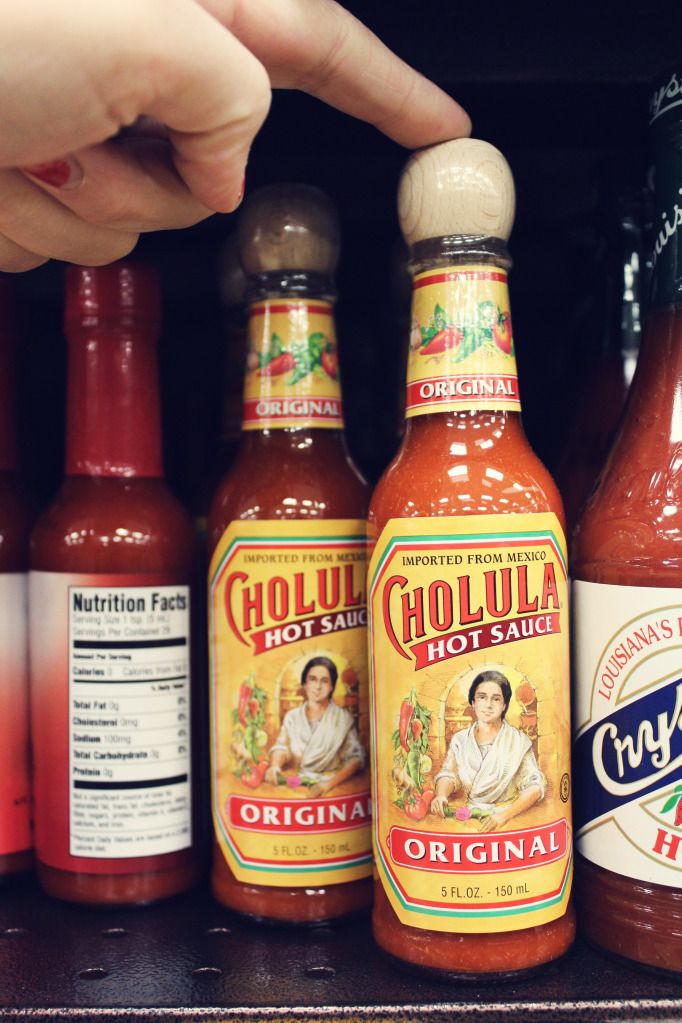 Also the best. Favorite hot sauces causes quite the debate among my friends from time to time. What's your favorite?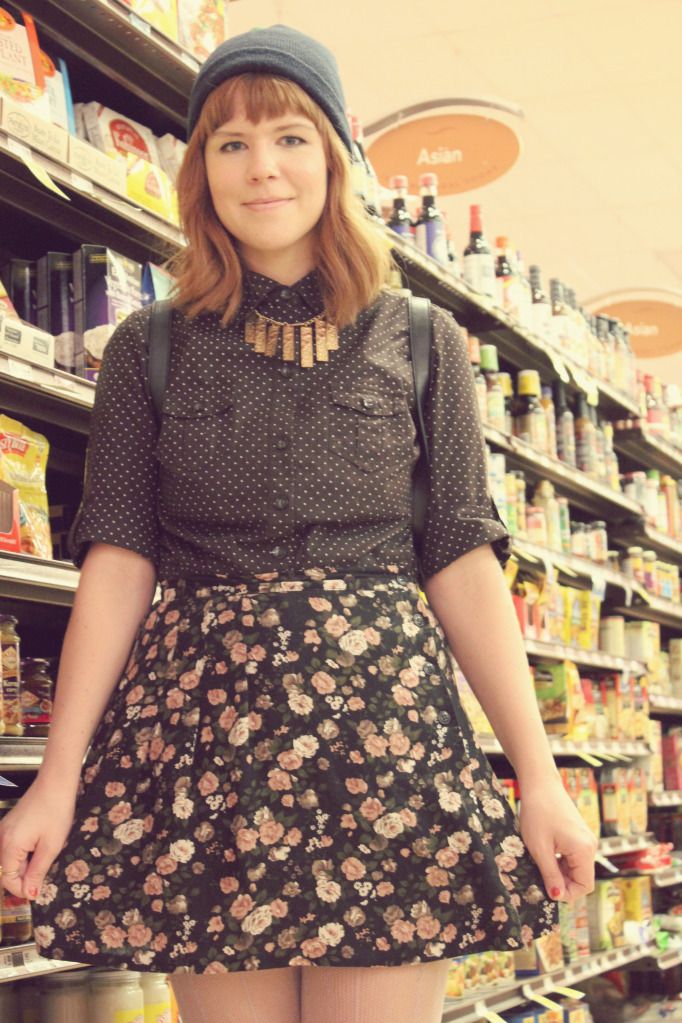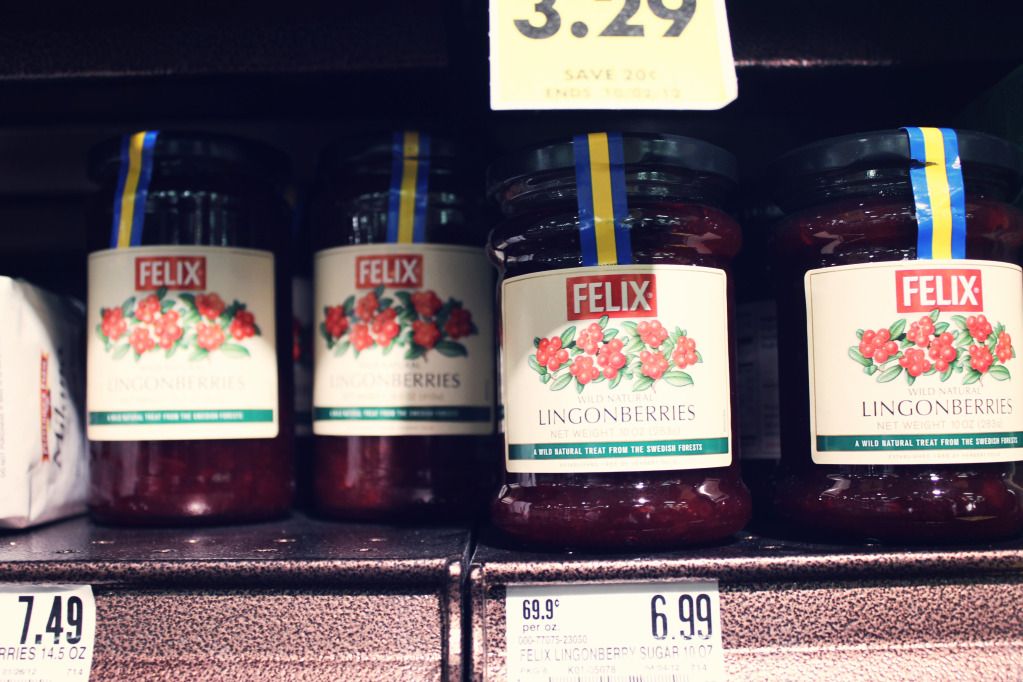 I've had lingonberries before, so I can only imagine they'd be equally as excellent in jam form. It'll come home with me someday.
See y'all tomorrow with a DIY!