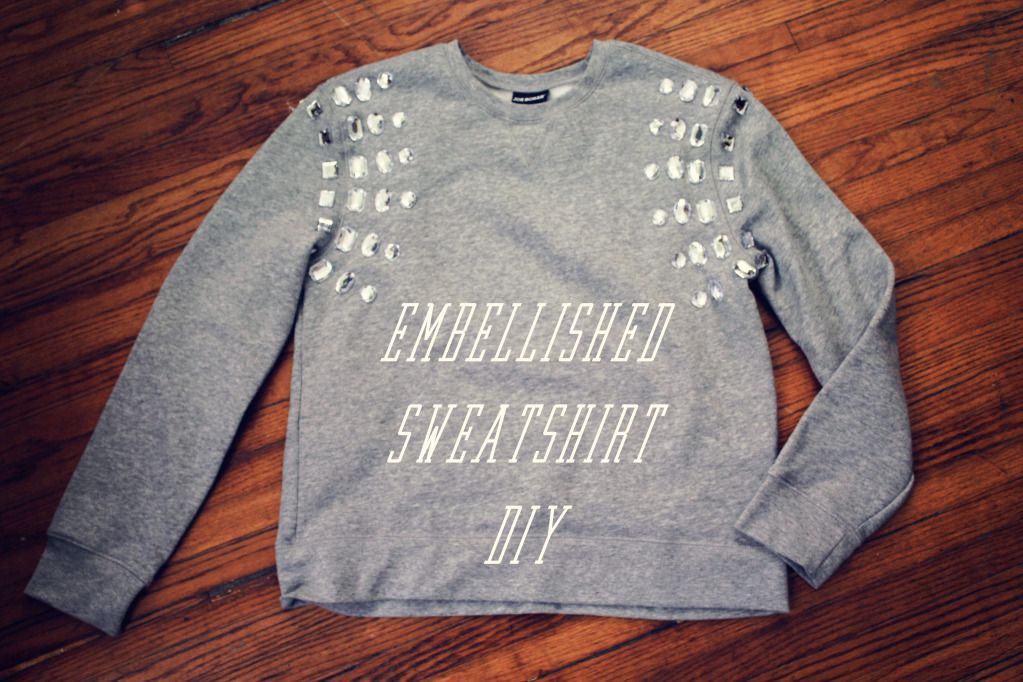 For the past week or so, I've been patiently waiting for the spare moment when I'd get to make my own version of this clever creation from
Refinery29
:
The day it was posted on the site, I immediately
pinned
it, then headed to my local craft store on my lunch break. And, lucky for me, a day or two later, I found the perfect gray sweatshirt while perusing the racks at Goodwill (thanks, Joe Boxer).
Since R29 already did such an excellent job writing instructions, I'll just show my process through photos. But, heed a warning: This is not a I-have-some-spare-time-before-I-meet-my-friend-for-coffee DIY. This is a commitment. Worth it in the end, but you've been warned.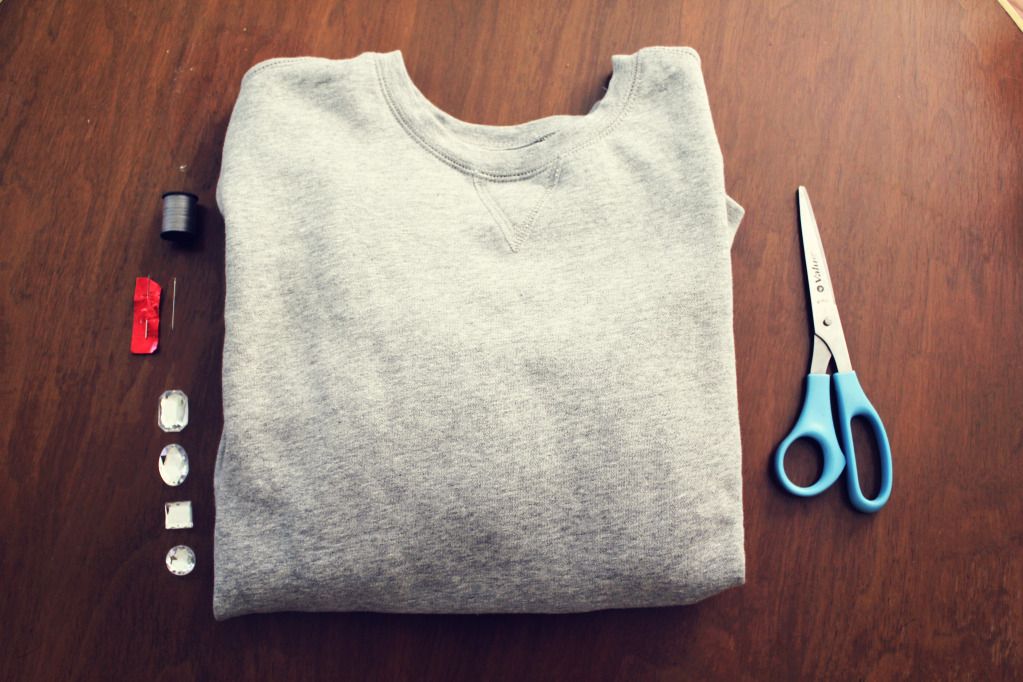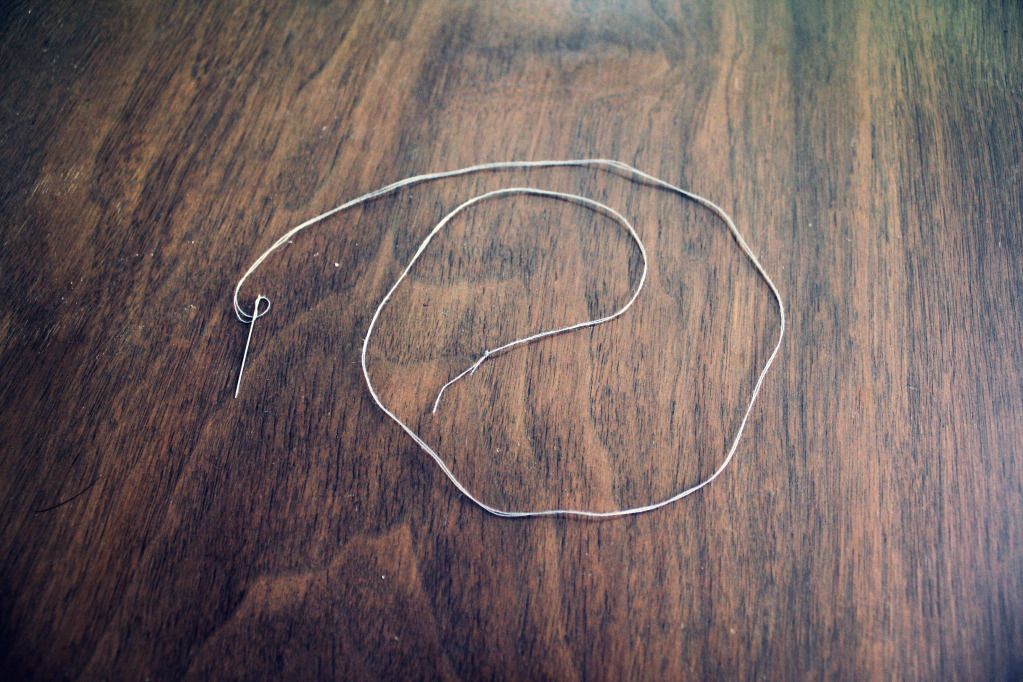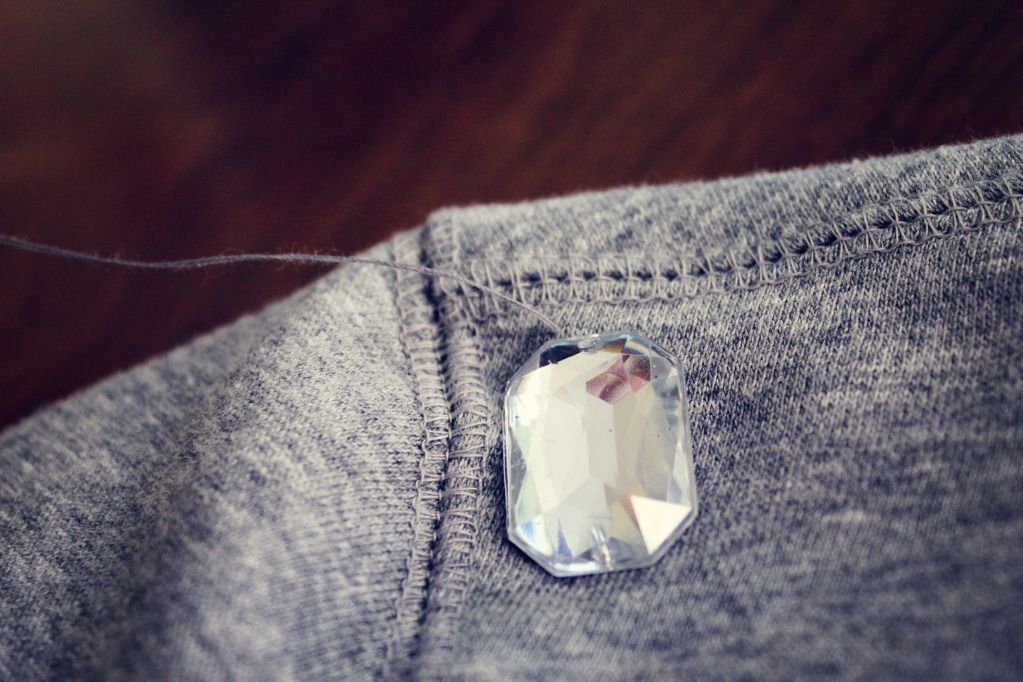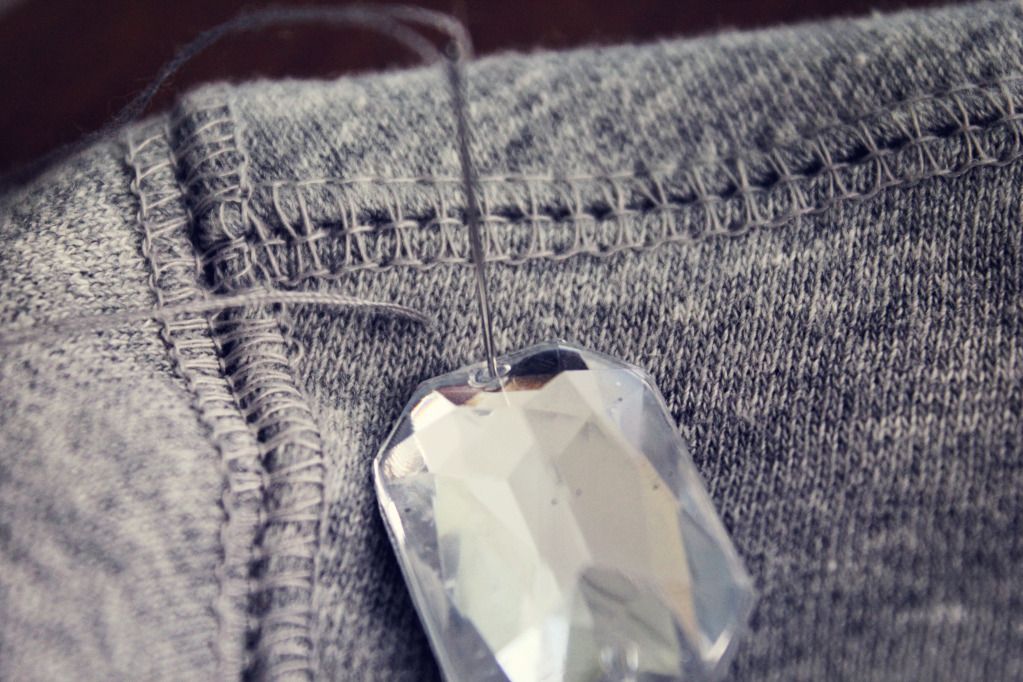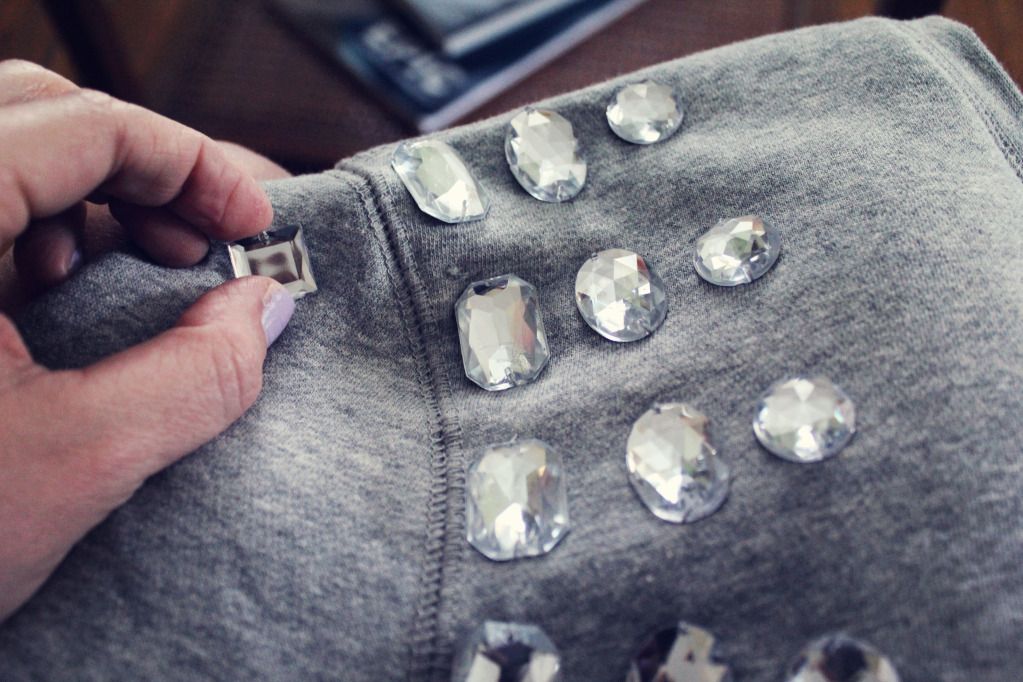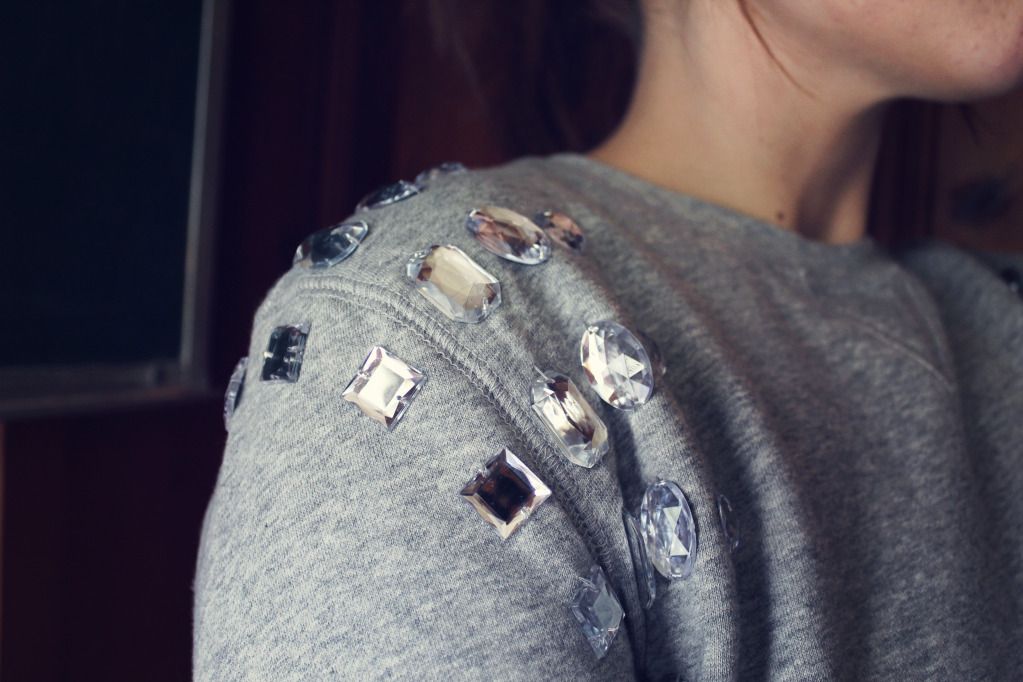 I chose clear stones because I thought they might be more versatile within my particular wardrobe, but I love the idea of this with other neutral sweatshirts and other fun colors of jewels. This recently acquired, secondhand leather skirt was the first thing that came to mind, but I'm already thinking up a million other pairings for it. I hope you enjoy my take! See y'all tomorrow!

P.S.- Happy 100th post to me! : )