This is my first attempt at the dress/skirt over pants pairing since early high school. Of course, then it was more like flared leg + a full mini + some punk-ish (or so I thought) tee. I know, I know- don't look at me that way.
Though I think this attempt is slightly more grown up looking, it's not where I'd like it to be. I'd love to devise a concoction involving leather-like leggings and a full (yet mature) skirt, but I have yet to find the former item at an at-all-conceivable price. The search continues (suggestions?)!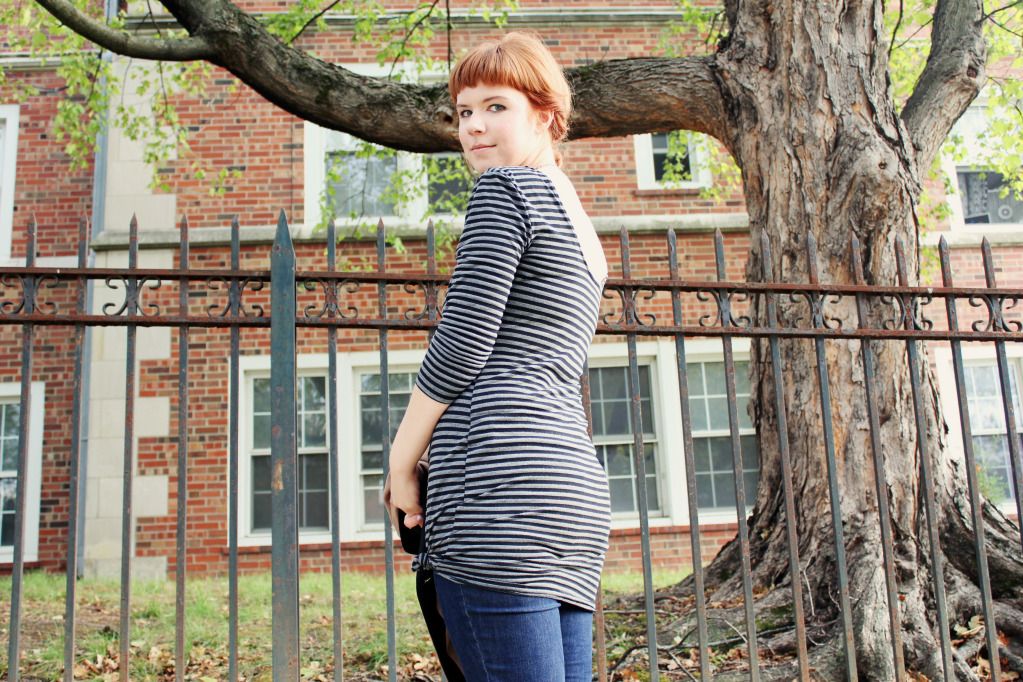 Dress: UO; Pants: UO; Blazer: LUX; Boots: Asos; Necklace: Target
I'm also trying to do more with twists instead of braids; nothing against the bohemian staple, but I'm not a morning person and one allows me that extra 10 minutes to stare dead-brained into the mirror, while the other does not.
I hope everyone is having a great week thus far! Stop back by tomorrow! : )