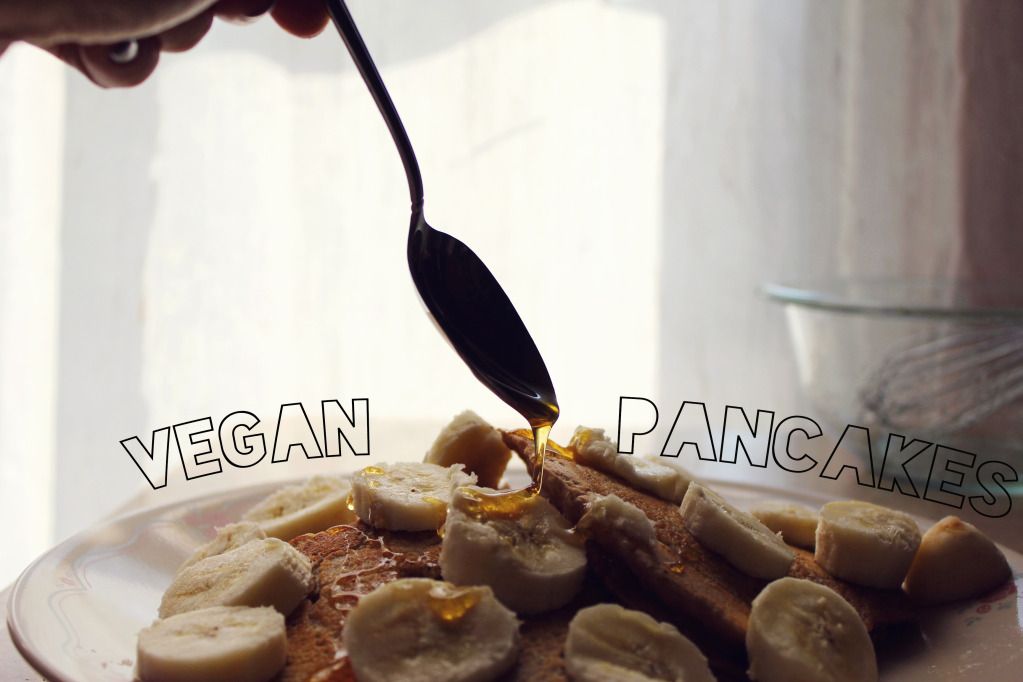 I think I've mentioned this before, but most of the time, I try to avoid eating things from animals. I'm not perfect, nor do I try to be, but eating that way not only makes me feel healthier/better, but also allows me to have more control over my thighs ; ).
Anyway, when it came to breakfast foods (my favorite foods), I hadn't had much luck with the animal free recipes I'd tried; until, that is, this pancake recipe. These are some of the heartiest, most satisfactory pancakes I've ever eaten- you won't be disappointed.
Okay, you will need:
-1 1/4 cups all purpose flour (I usually use wheat flour, makes them more substantial)
-2 Tbsp. white sugar
-2 tsp. baking powder
-1/2 tsp. salt
-1 1/4 cups water
-1 Tbsp. oil
1. Sift all dry ingredients into a large bowl. If you don't have a sifter, don't worry; before I had one, I dumped all the dry stuff into a colander or strainer, then tapped it against the side of my hand until it all ended up in the bowl. It doesn't mix quite as well as sifting, but it helps. If you don't have a strainer, put down the flour and head to the nearest pancake joint : ).
2. Whisk the oil + water together in a smaller bowl.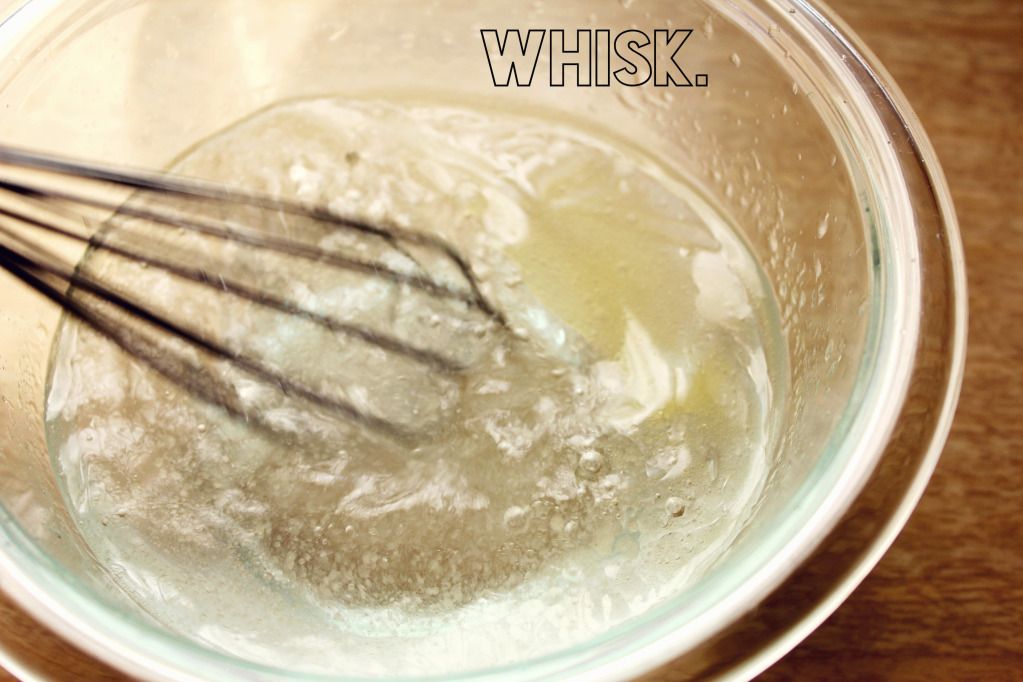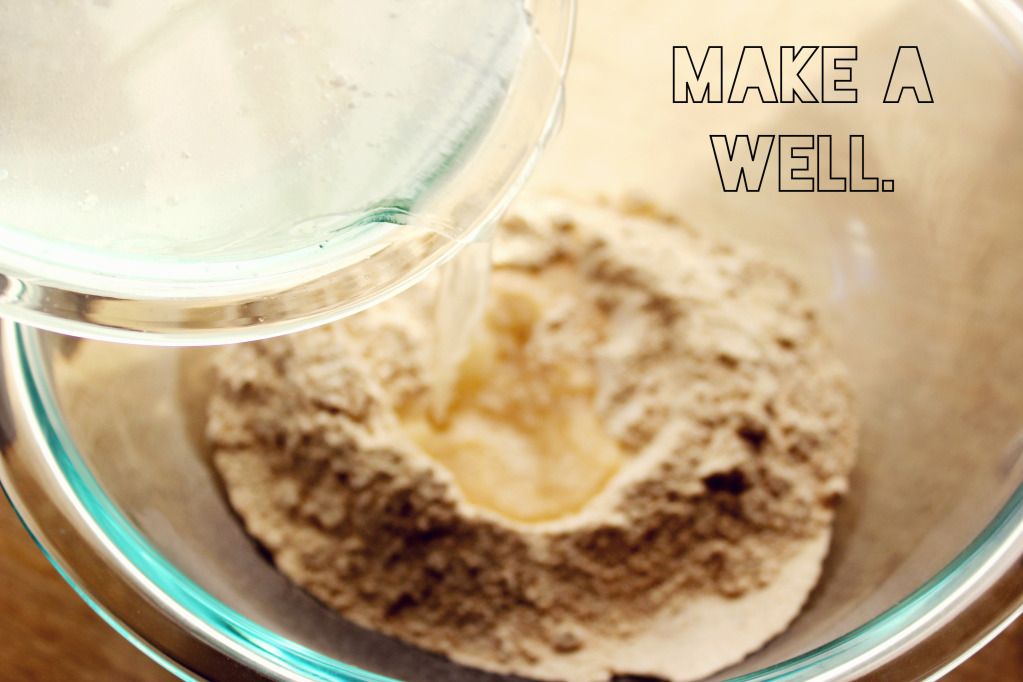 3. Make a well in the middle of the dry ingredients, and pour the oil/water mixture into the well (think mashed potatoes and gravy in the cafeteria).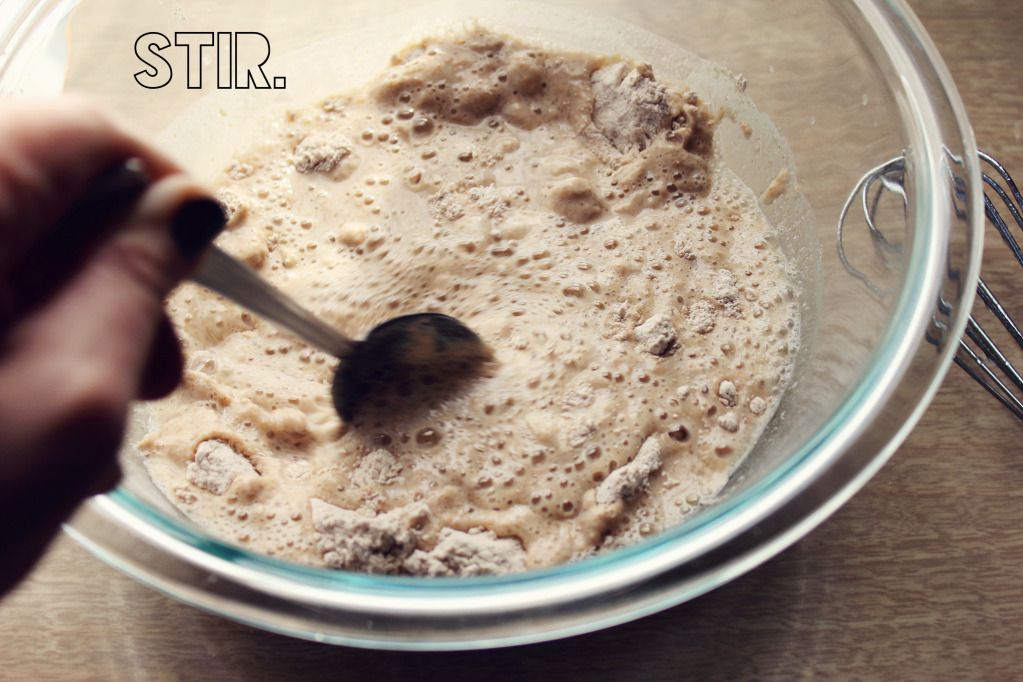 4. Stir the mixture with a spoon (not a mixer) until everything's blended. It'll still be a little lumpy.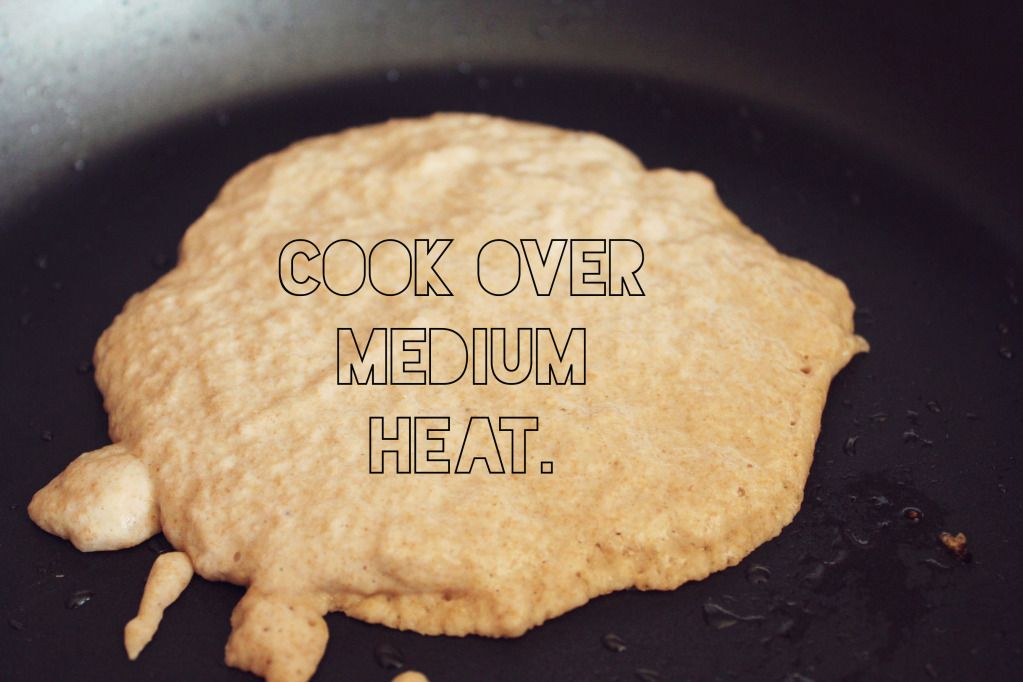 5. Put some oil in a pan and ladle in the batter. Cook over medium heat until you see bubbles, then flip. Brown the other side. Add your toppings and enjoy!
As you can see from the first photo, I used honey + bananas that day because I didn't discover we were out of syrup until after the batter was made. I'd love to see what toppings you use if you try this out!
See y'all tomorrow!