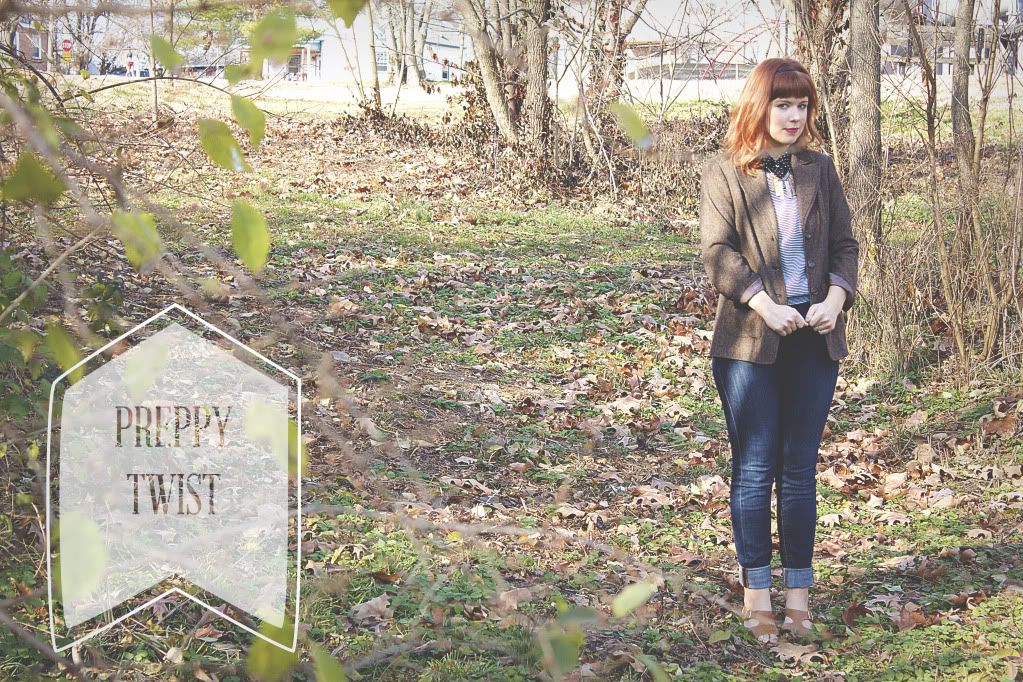 The first time I wore this, it was about 20 degrees cooler outside, so I paired it with brown, knee-high boots; taking a walk on the preppy side. The whole thing felt a bit too Ralph Lauren for my taste, but a couple days later, when December provided me with a 70 degree Sunday (what?!), I took the opportunity to quirk it up a bit and trade the boots for a pair of sandals I didn't get to wear enough this summer. Equipped with my oddball footwear, chipped toenail polish, and mixed patterns, I ventured out in my version of preppy to a local park to lay in the grass and pretend it's July. A day well spent, if you ask me.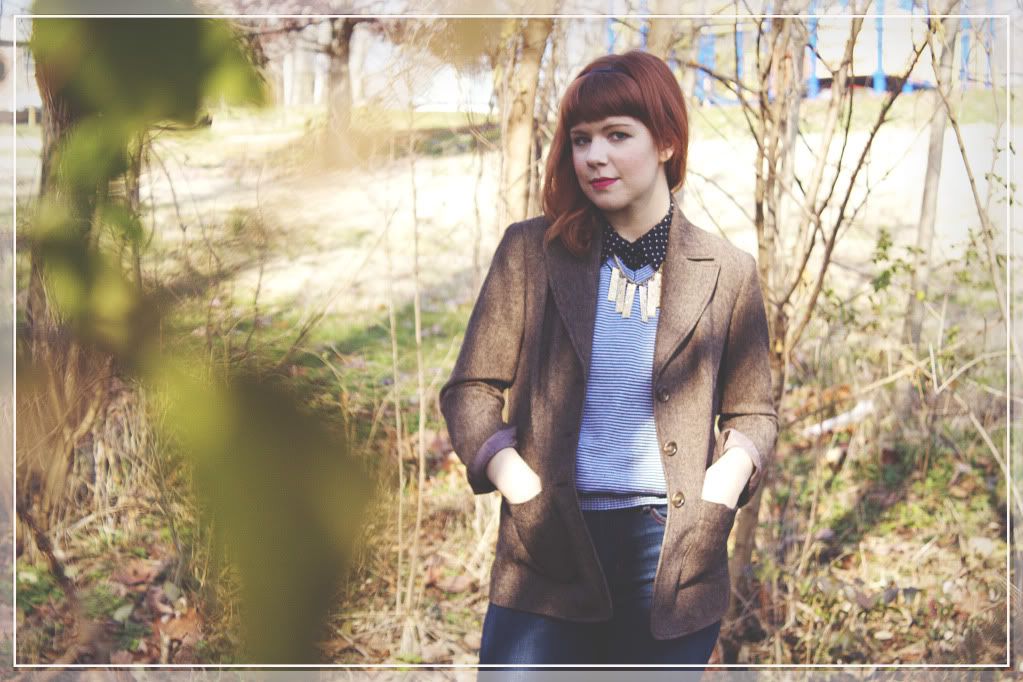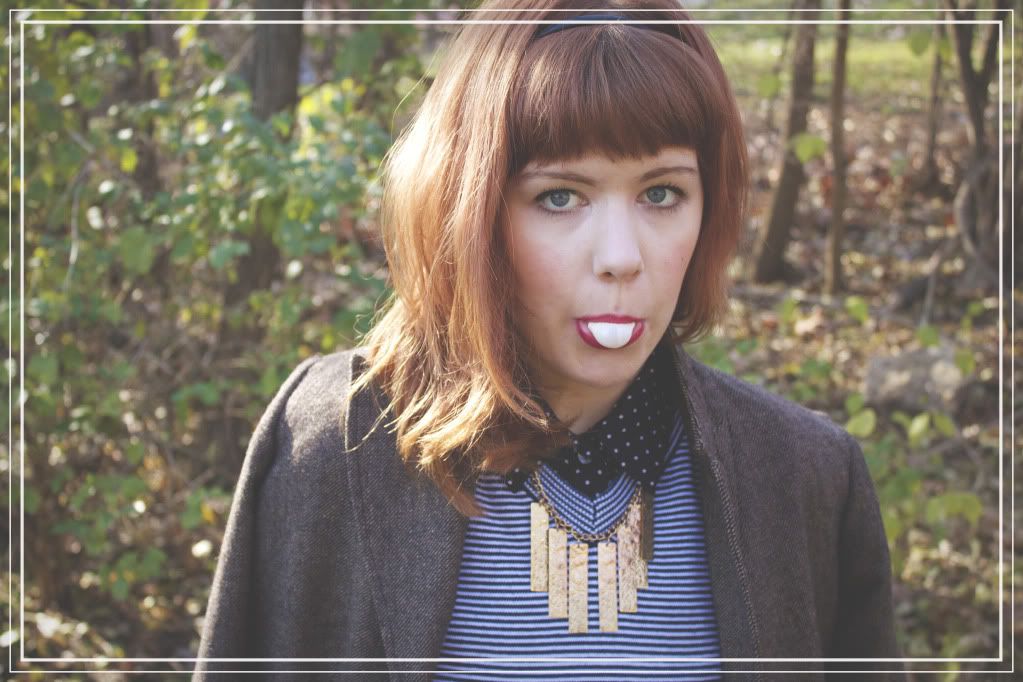 Poor timing on the bubble blowing. I blame the photographer.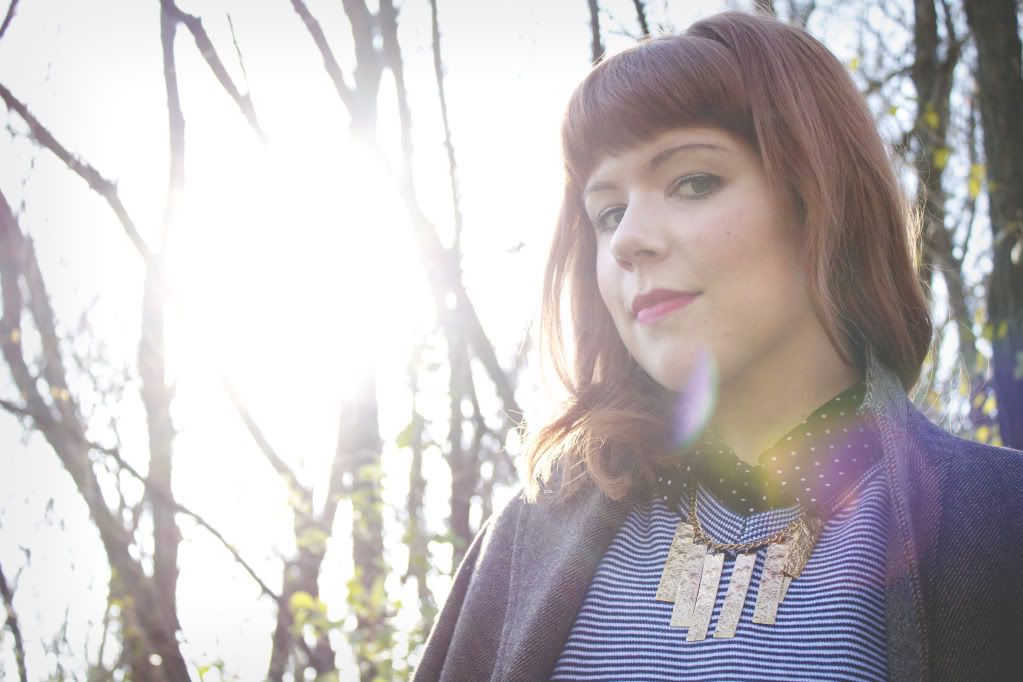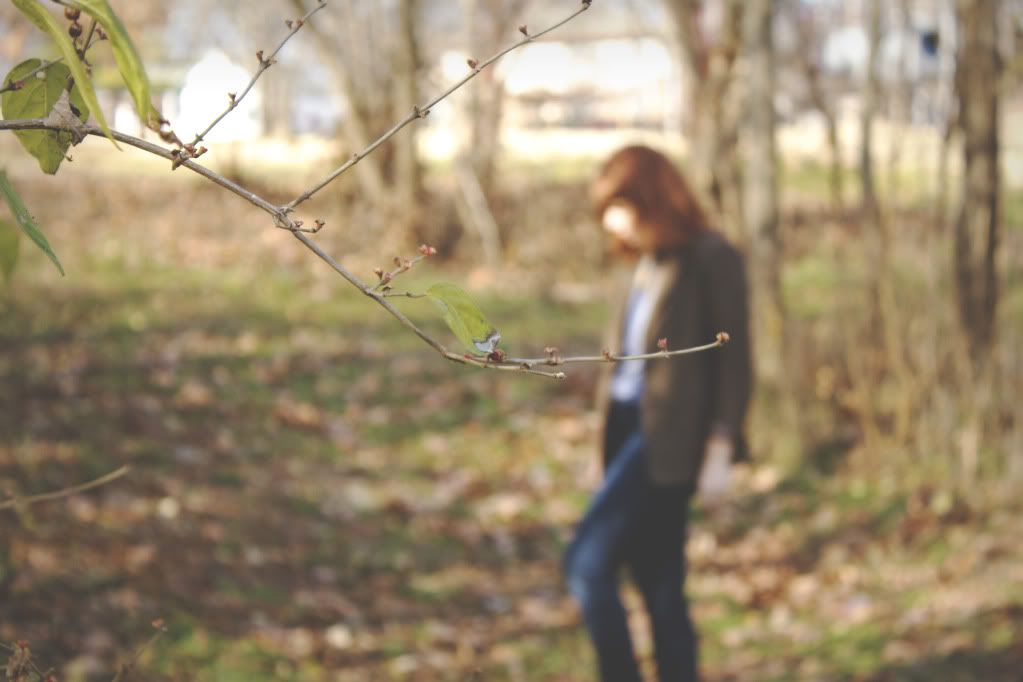 Shirt: Thrifted; Sweater Vest; Thrifted; Blazer: Thrifted; Jeans: UO; Necklace: Target; Sandals: Thrifted
I've got an exciting weekend coming up! My birthday was yesterday, (so naturally it's my birthday until the end of the week : )), Matt's graduating tomorrow, his parents are coming up for the occasion (and bringing our new mattress and treadmill with them!), and our anniversary (third) is Sunday! Phew! See y'all Monday!