I have been all over some stripe mixing lately. I haven't been able to photograph every ensemble containing them, but trust; there've been a lot. I've noticed that I tend to gravitate toward stripe on stripe or stripe on plaid. And, lucky for me, these two happened to be getting chummy near each other in my ever-crowded closet; convenient since I've been furrowing my brow over what to pair with this skirt for a month or two. Lesson learned: sometimes the closet gods lead you right where you need to go.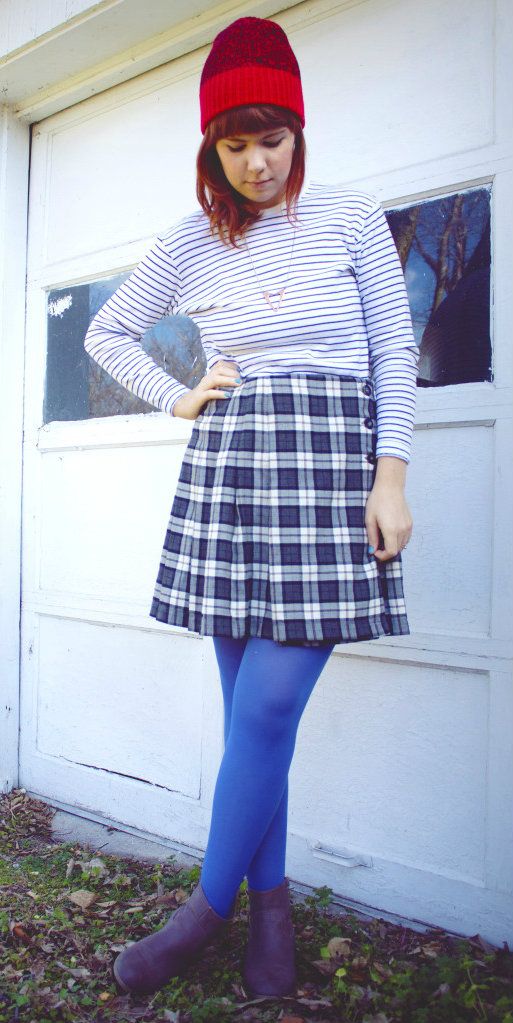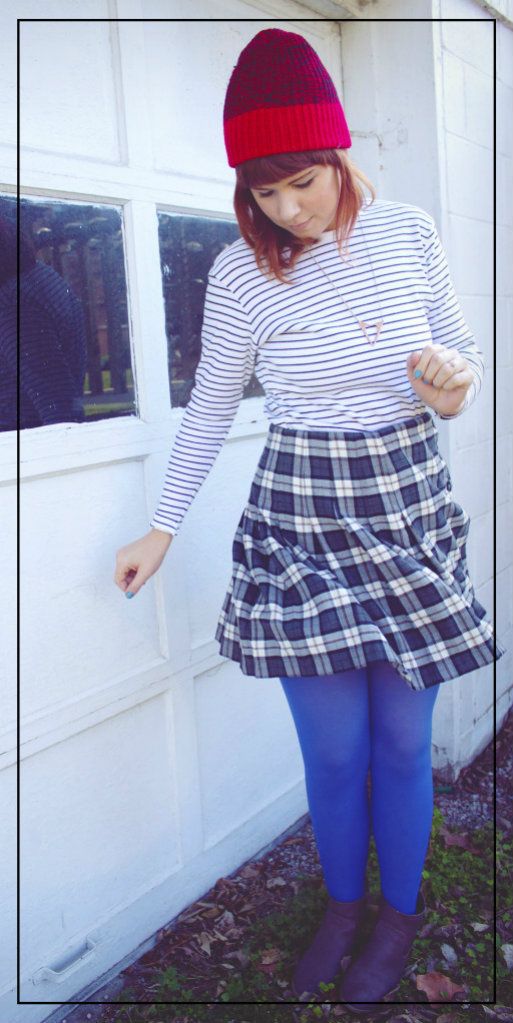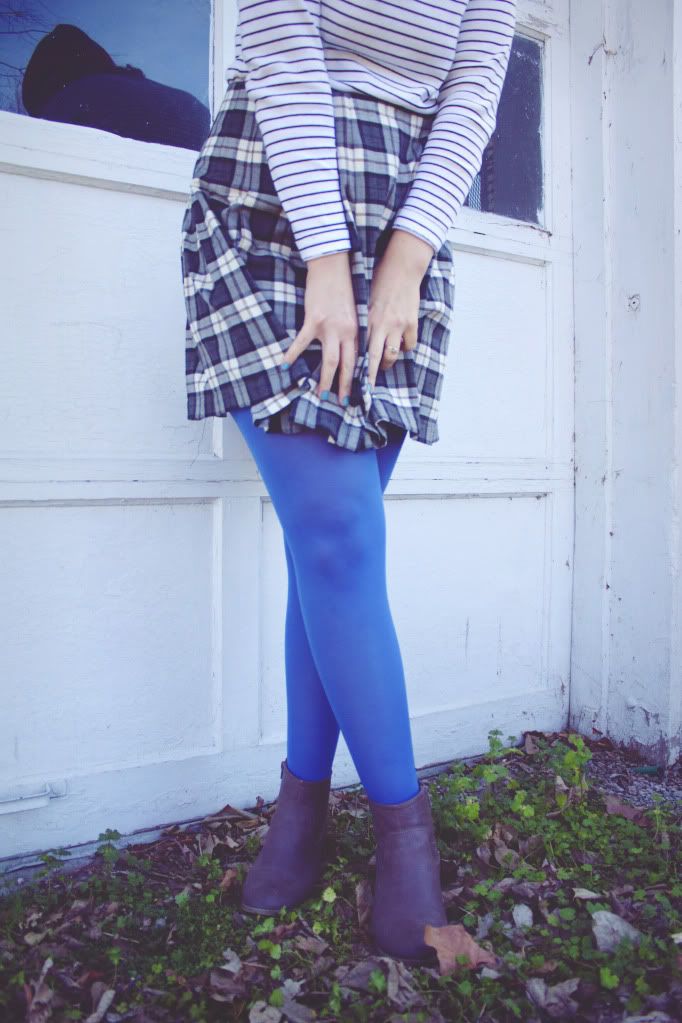 Shirt: Thrifted; Skirt: Thrifted; Hat: Thrifted; Tights: Target; Booties: Old Navy
Well, I'm off to enjoy some great company, pizza, and drinks for my birthday tonight (my actual DOB isn't until the 13th), and I hope you get to do the same (not necessarily in honor of my birthday, but just because you have great friends who also like pizza. However, if you'd like to raise a glass to my 23rd year, I wouldn't be mad at that ; ))!
See you Monday!
P.S.- If you haven't noticed, I'm more than mildly obsessed with borders, lines, shapes, and cut-outs right now. Indulge me for the moment, k? : )