Anyone else feel weird when they see pictures of "Ugly Sweater" parties on Facebook and genuinely like all of the "ugliness" displayed? Matt and I were looking at the page of a mutual friend who was featured in such a photo album, and he pointed out that the sweater I was wearing because I love a crazy pattern probably would have made a debut at that party, had it been made available to someone. We then continued on through the album, and there were more than a handful of sweaters I would gladly wear IRL, given the chance. What does this say about me?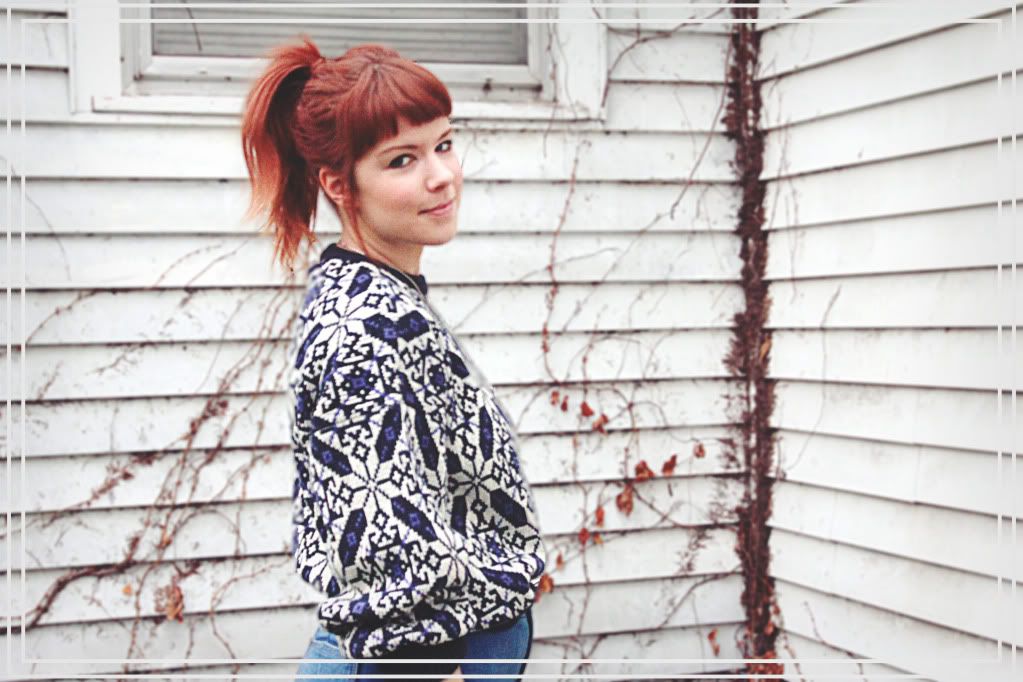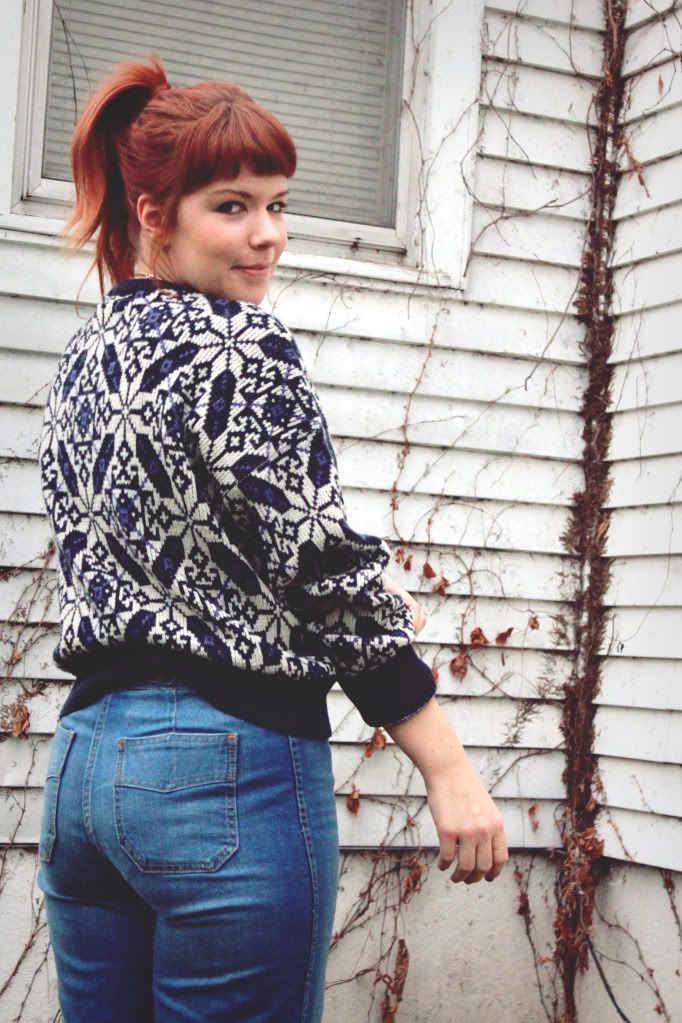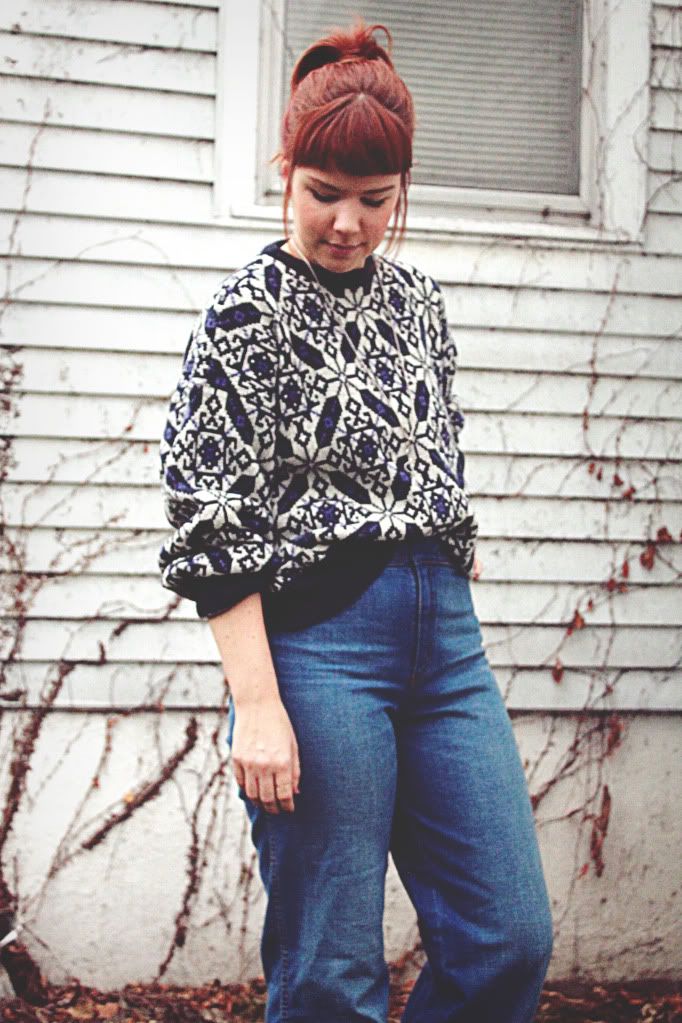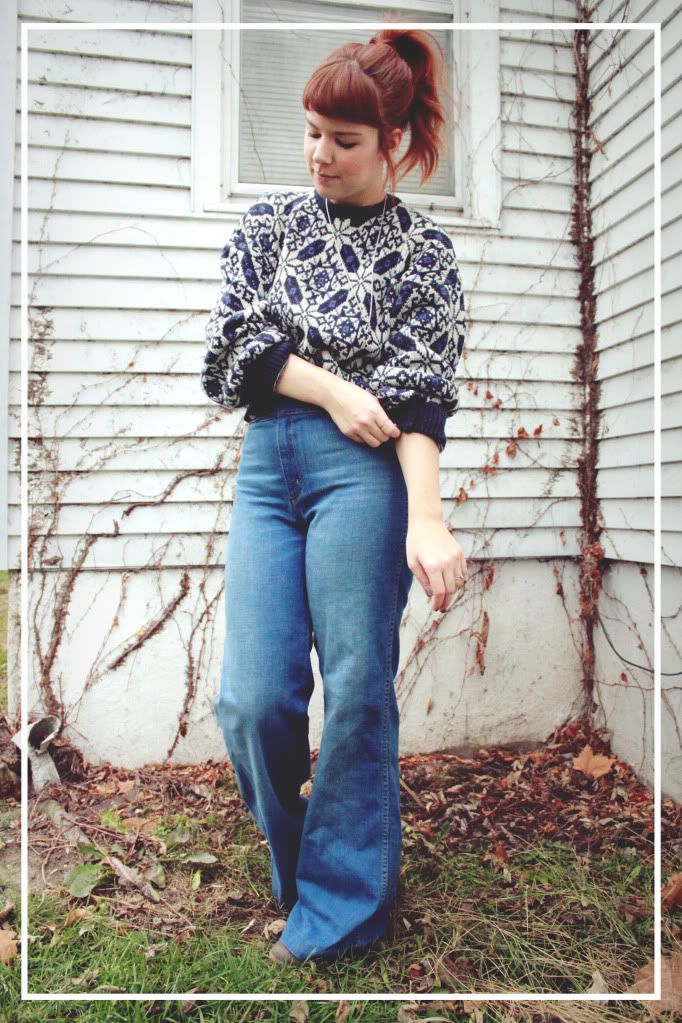 Sweater: Thrifted (duh); Jeans: Vintage; Booties: Old Navy
Mostly, I think it says that I like what I like and I'll wear what I please. LG OUT.