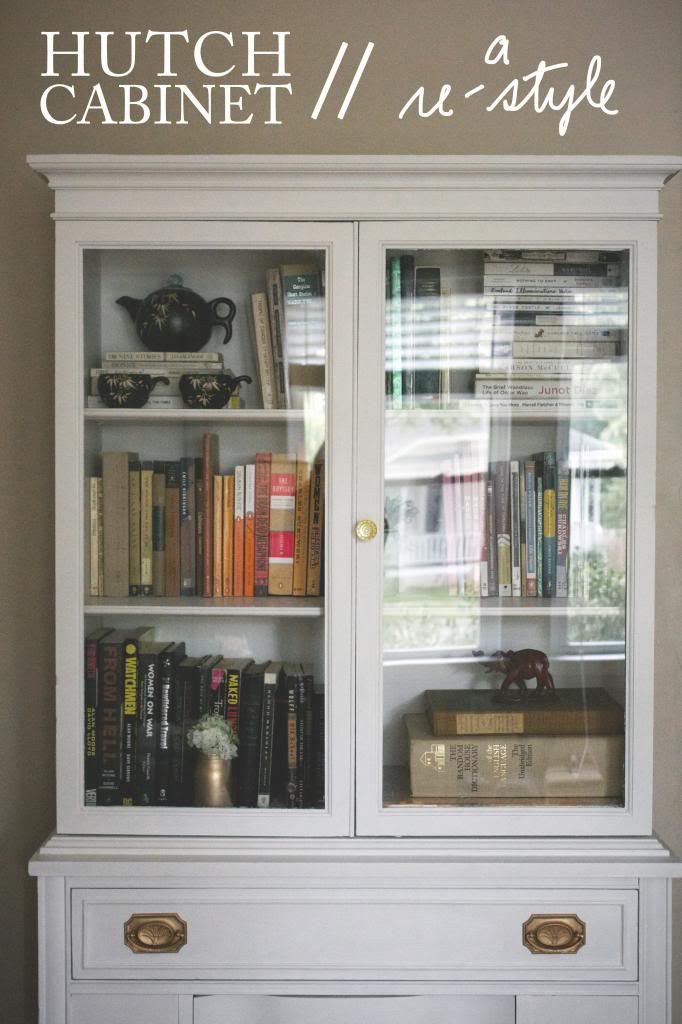 It became apparent as soon as we moved into our new apartment that we desperately needed more storage space; specifically, more space for Matt's books. But unfortunately, as it sometimes goes when you get married and then immediately move across the country, there's not a ton of extra money lying around to be spent on new furniture. So, to Salvation Army we went.
As you can see, we came back with a real...looker. Missing molding, nonexistent cabinet handles, chips and scratches like you wouldn't believe- but we both saw the potential. Also, please excuse the just-moved-in mess. Things are were still finding their homes.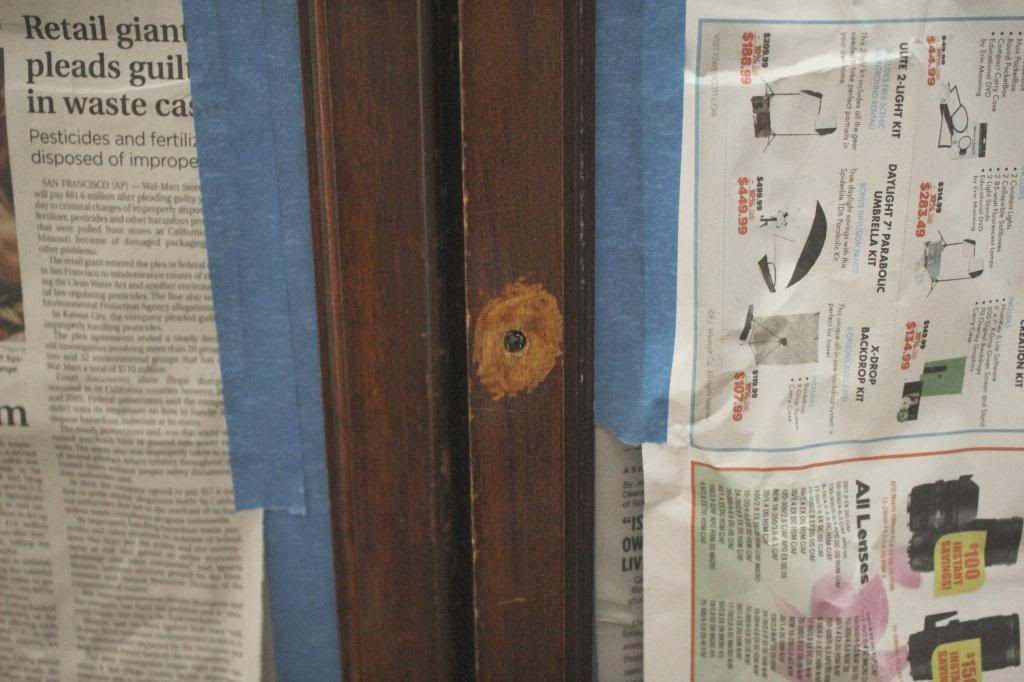 Matt We added some caulk and wood putty, and bought new handles. Sanded, primed, and painted our way to this...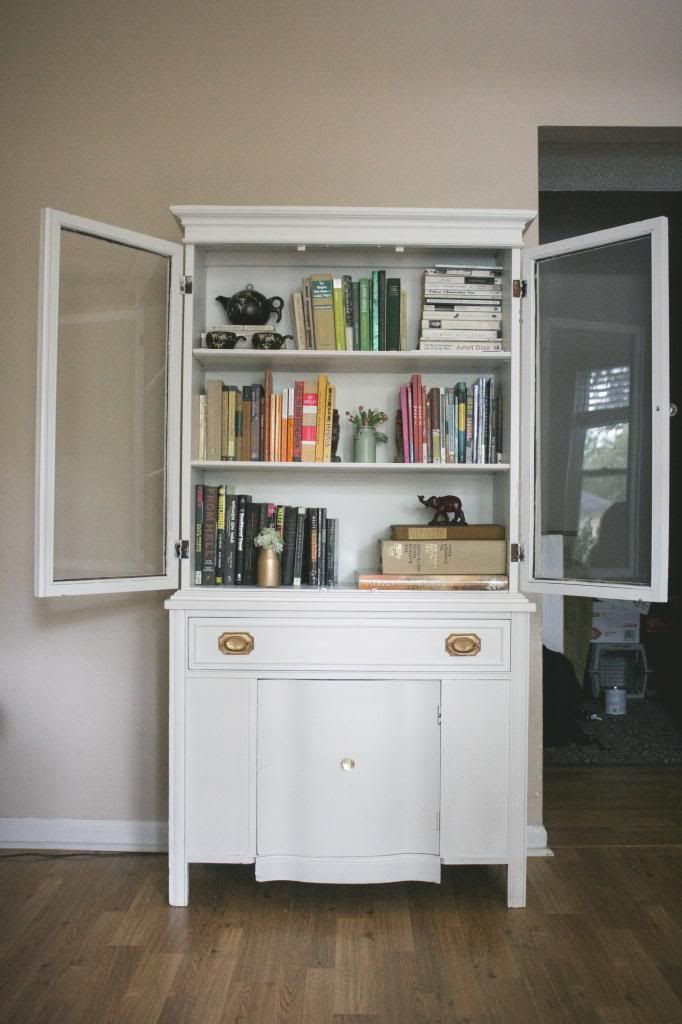 Yay! She's still not perfect, but looks pretty damn good for setting us back only $25.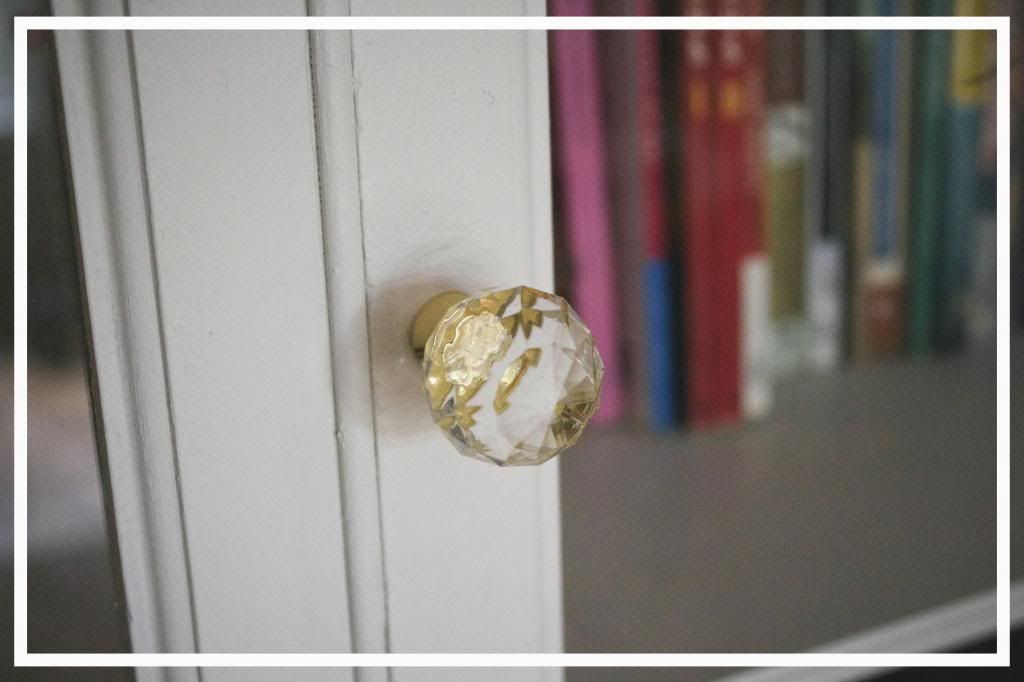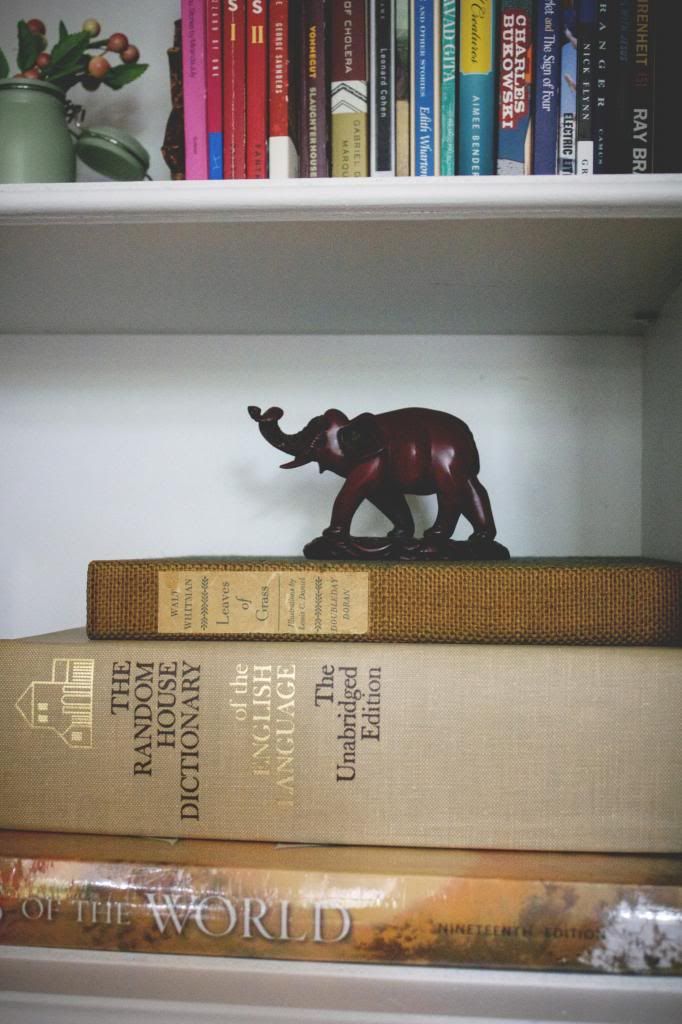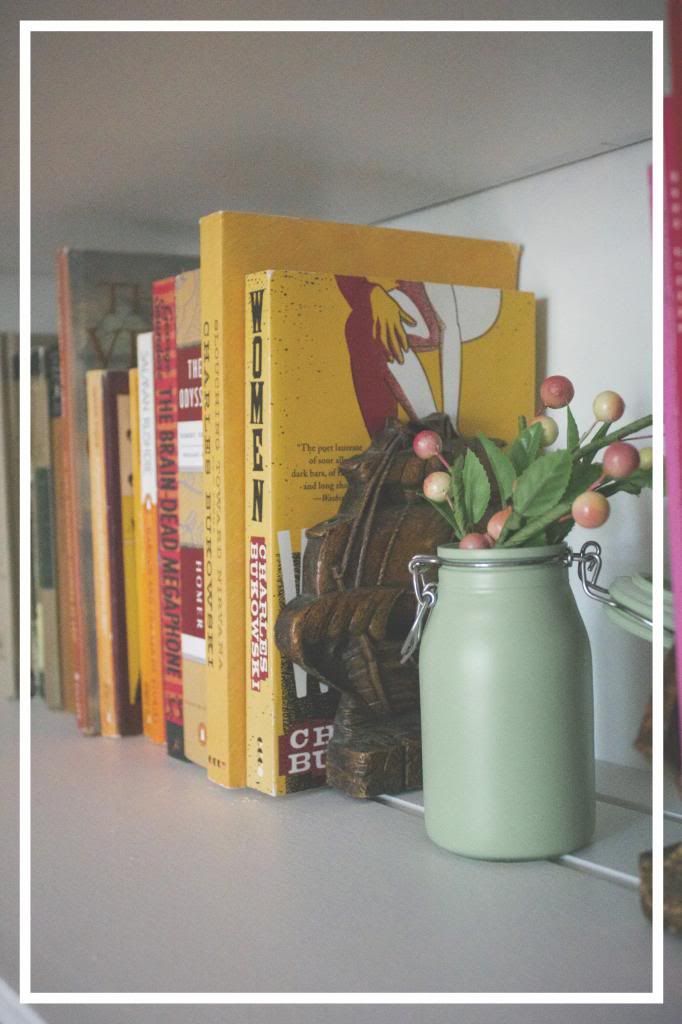 What do you think? Have you ever done a re-style like this? I'd love to see : )